This POTD looks at the rubber match between the Blue Jays and Red Sox at the Dome Wednesday afternoon.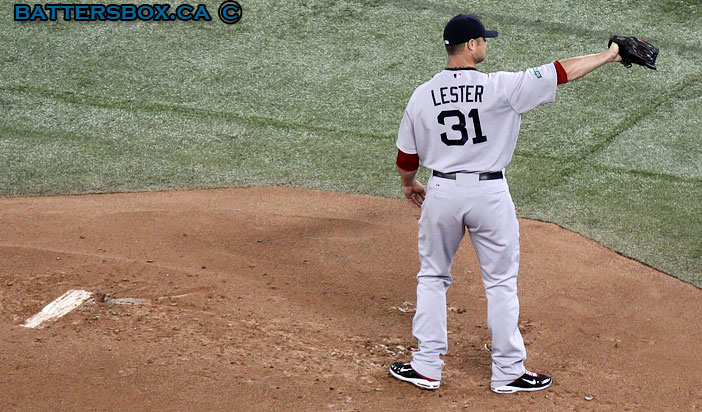 Red Sox ace
Jon Lester
entered the game with 10 career wins against the Blue Jays.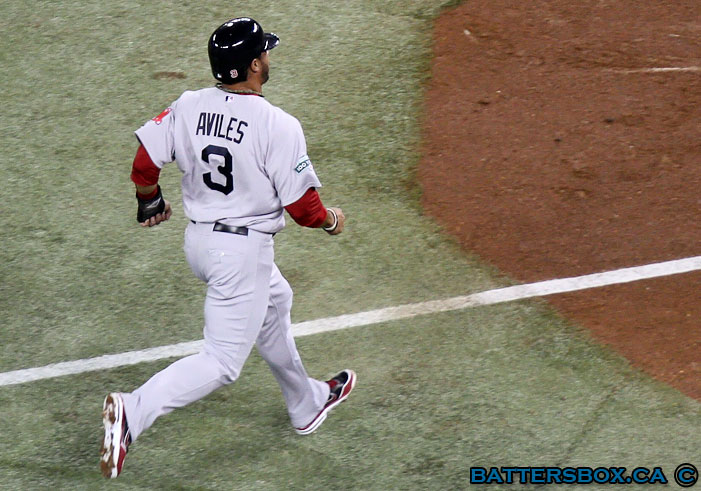 Mike Aviles
singed in the third inning and came around to score on a
Jacoby Ellsbury
base knock to give Boston a 1-0 lead.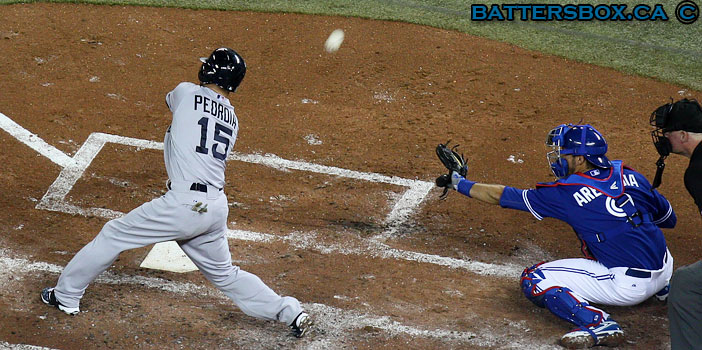 Dustin Pedroia
fouls one off in the third but would eventually strike out swinging.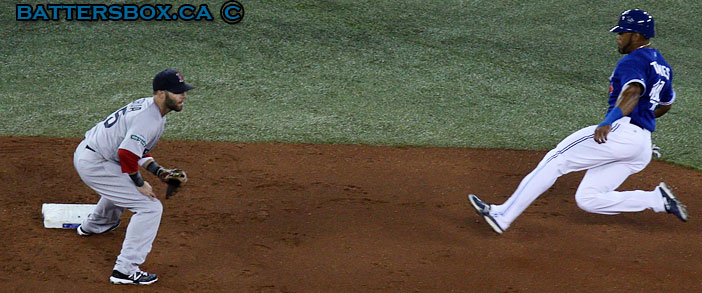 Eric Thames
led off the home half of the third with a single and was able to advance to second on a wild pitch.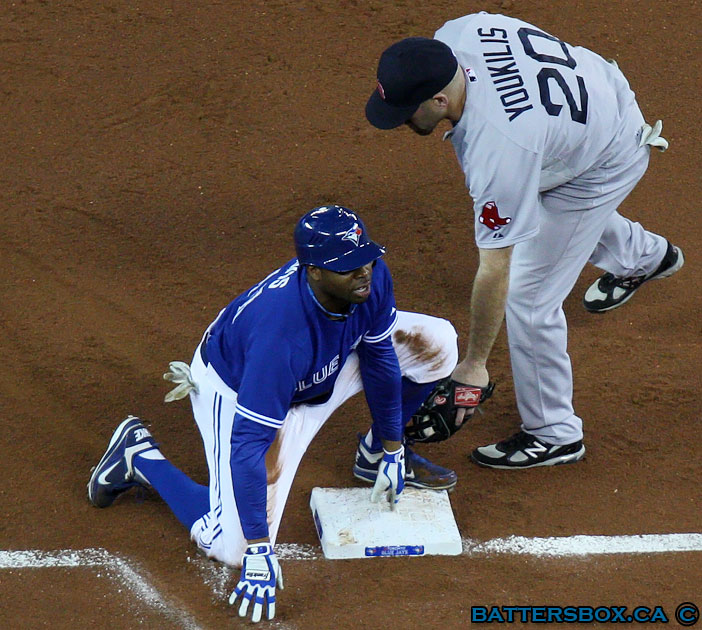 Rajai Davis
would score Thames with an RBI triple to right to tie the game at 1-1.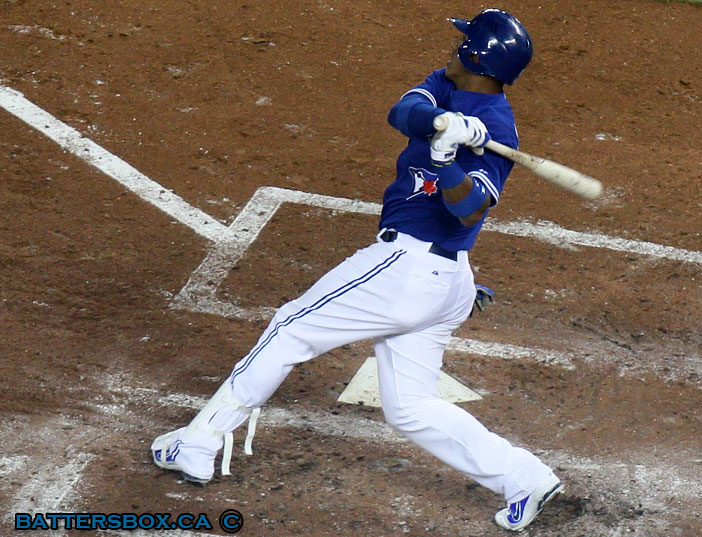 Yunel Escobar
lifts a sacrifice fly to right to score Davis and give Toronto a 2-1 lead.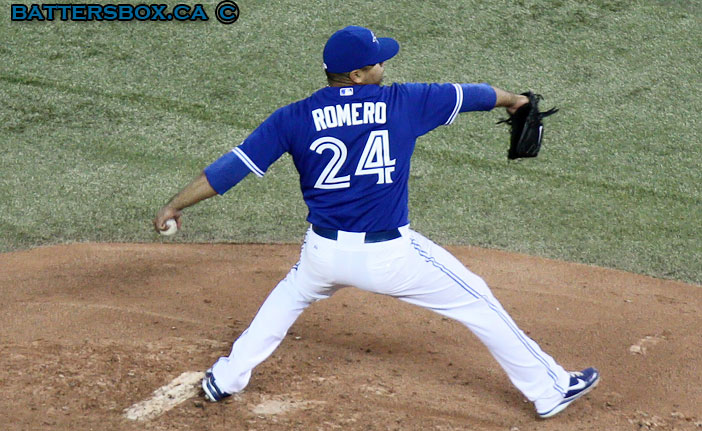 Jays ace
Ricky Romero
settled into a groove by retiring 17 straight batters after Ellsbury's RBI single.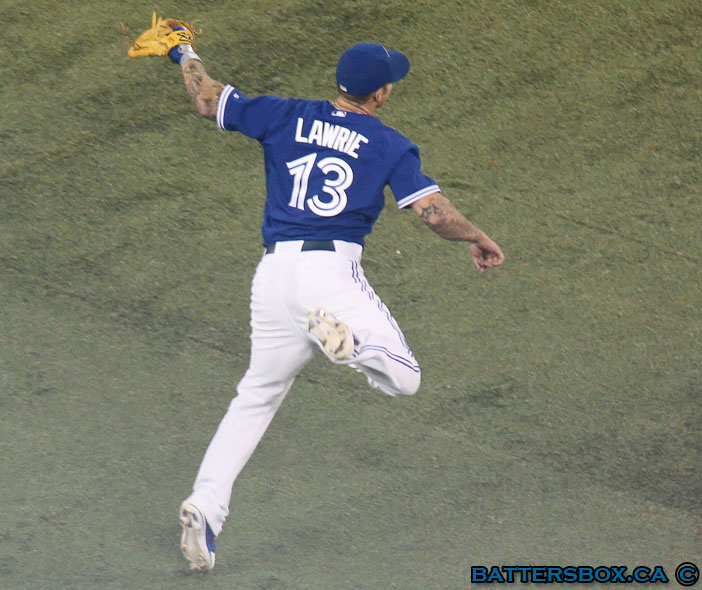 Jays third baseman
Brett Lawrie
helped Romero keep the Red Sox off the bases after robbing
Cody Ross
with a diving catch to lead off the fifth inning. Here, he retires
Kelly Shoppach
to end the fifth.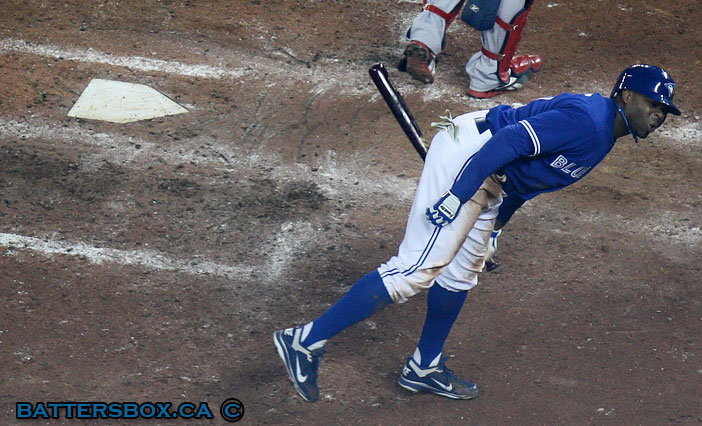 Rajai Davis
shows his displeasure after being called out on strikes on an appeal by the first base umpire to end the home half of the fifth.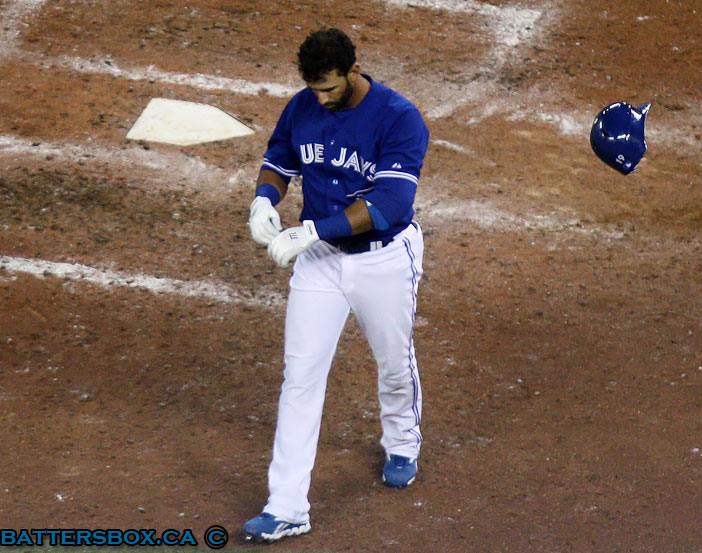 Jose Bautista
spikes his batting helmet in frustration after being called out on strikes to end the sixth inning.