The affiliates split eight games down the middle on Monday. They were 1-3 against Twins affiliates and 3-2 against non-Minnesotan clubs. Dunedin was rained out and the Dominican Jays had the day off.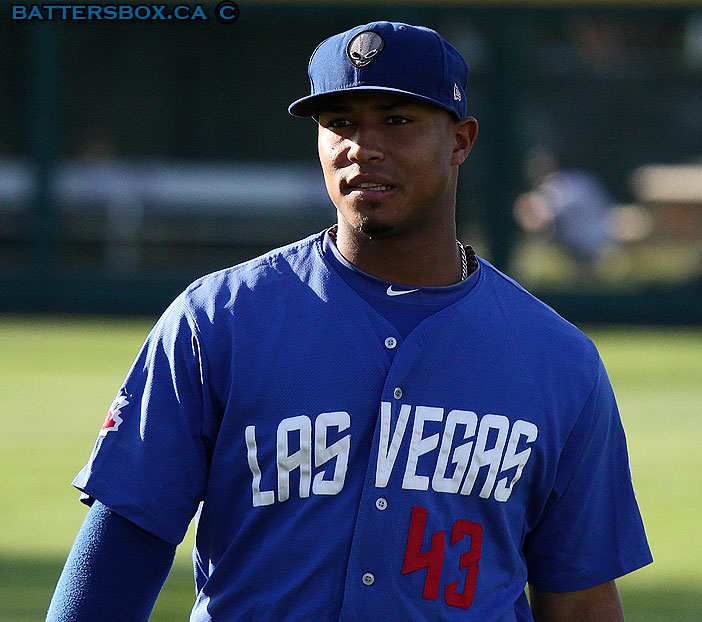 Moises Sierra enjoyed a perfect night with a 3-for-3 performance against Fresno Monday and added a stolen base.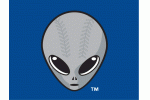 Las Vegas, NV - Longtime Tigers lefty Nate Robertson made his organizational debut after coming over from Indy ball. The 34 year-old lefty, who has also donned the colours of the Marlins and Phillies, was mauled by the Grizzlies for four runs over two frames. One of the runs was unearned due to a Yan Gomes passed ball. He yielded six hits, struck out one and walked nobody. Recently demoted Jesse Chavez (8-2) settled things down with three scoreless frames, scattering two hits and a walk while striking out two. He also induced four ground outs. Bobby Korecky worked two scoreless frames of one-hit ball and proved to be equally fascist and democratic with three Ks and three GOs. Maybe he is more of a fascist as he did plunk a hitter. The Giants affiliate launched a pair of solo homers against Jim Hoey in the ninth but he struck out one and produced five groundball outs over his two innings of work.
The 51s scored in every inning except the first and the eighth. A Moises Sierra sacrifice fly in the second began the climb back from a 4-0 deficit. A David Cooper double and a Travis Snider single drew the 51s closer in the third and a Jonathan Diaz run-scoring single tied the game in the fourth. Adeiny Hechavarria delivered the go-ahead run with a triple and was doubled home by Cooper in the fifth. A bunt single by Mike McCoy and a Diaz double play added two more runs in the sixth. Sierra singled home the final run in the seventh. Sierra was 3-for-3 with a stolen base, Snider was 3-for-4 and Hechavarria was 3-for-5. Gomes, Diaz and Danny Perales all had 2-for-4 games with Perales getting a double. Eric Thames was 0-for-3 with a walk. Anthony Gose had just one at-bat in which he struck out. He left the game and was replaced by Sierra in center field while Perales came into the game to take over in right.
New Britain 8 New Hampshire 5 (Game 1) - 7 Innings
New Britain, CT - A Mike McDade sacrifice fly put the Fisher Cats on the board in the first but the inning ended when Mark Sobolewski was thrown out at third after tagging up from second. Jake Marisnick opened a three-run third with an RBI single, Sobolewski scored another with a groundout and McDade knocked home the third run with a double. Marisnick would knock one out of the park for his first homer in Double-A to lead off the seventh and tie the game at 5-5. Joel Galarraga and John Tolisano were each 3-for-4 with a double. McDade also got on base three times with a double, a single and an intentional walk. Sobolewski's two hits were of the two-base variety, Marisnick added a single to his homer and Brad Glenn picked up a couple of base hits. Ryan Goins and Brian Bocock had a base hit apiece but Brian Van Kirk was 0-for-4.
Fernando Hernandez did not have a stellar outing. He surrendered a run an inning over five frames with one being unearned due to a Galarraga passed ball. The five runs came on 10 hits and a pair of walks. Fernandez rang up four Ks and notched a half-dozen groundball outs. 35 year-old lefty Les Walrond, who last appeared in the bigs with the Phillies in 2008, made his Fisher Cats debut a good one with two perfect frames. The former Royal and Cub struck out half of the six hitters he faced. Danny Barnes (0-1) survived a leadoff walk in the eighth and got the first two batters in the ninth but a walk, a single and a home run gave the Twins affiliate the walk-off win. Barnes gave up two hits and two walks and struck out two.
New Britain 4 New Hampshire 0 (Game 2) - 7 Innings
New Britain, CT - Chris Jakubauskas (0-2) has found the loss column in both of his appearances with the Jays organization. The former Mariner, Pirate and Oriole hurled four innings of three-run, five-hit ball. He gave up a solo home run but also had an unearned marker on an errant throw from Kenen Bailli in right field. The 34 year-old struck out three and walked nobody. Stephen Marek allowed a run on two hits with one strikeout over his one inning of work. Trystan Magnuson worked a clean frame with one punchout.
Jake Marisnick had two of New Hampshire's six hits, all singles. Bailli, Ryan Goins, Kevin Howard and Brian Bock accounted for the other four. Mike McDade and Sean Ochinko were hitless in three at-bats and John Tolisano was 0-for-2. Nobody drew a walk.
Dunedin @ Fort Myers - Postponed due to rain. The game will be made up as part of a doubleheader today at 5:05 pm Eastern Time.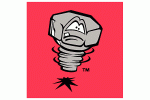 Lansing, MI - The Lugnuts rattled off all 11 runs in innings three through six, five of them coming in the second. Shane Opitz doubled home a run, Michael Crouse plated two more with a single and K.C. Hobson scored two more with another base hit. A Carlos Perez fielder's choice and a Gustavo Pierre double play grounder pushed across single runs in the fourth and fifth. Kenny Wilson tripled home a run in the sixth and that was followed by a Perez RBI double, a Hobson RBI single and a Kevin Patterson sacrifice fly. Opitz, Crouse and Hobson each had two hits and a single and Wilson had two hits and a hit by pitch. Perez also took one for the team. Patterson, Chris Hawkins and Andy Fermin had one walk apiece. Pierre was 0-for-4.
Southpaw Justin Nicolino (5-2) kept a lid on the Kernels by yielding one run over the first five innings but ran out of steam in the sixth. In the end, he was charged with four runs on nine hits with one of them being a three-run homer. He struck out seven with zero walks and recorded five groundball outs in 5 1/3 innings. Nicolino retired 9 of the first 11 hitters he faced. Kramer Champlin was nicked for an unearned marker over his two innings due to a Perez passed ball. The Angels affiliate got to him for two hits and a walk but he struck out one and induced three groundouts. Bryan Longpre pitched two perfect frames and struck out a batter.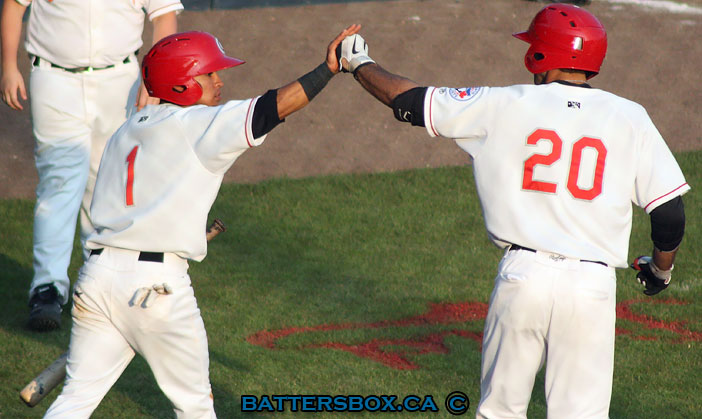 Jorge Flores (left), celebrating a run scored with Jason Leblebijian July 9, provided Vancouver's only run with his second homer of the season.
Eugene, OR - Javier Avendano bounced back from his first rough outing of the season with five innings of one-run, four-hit ball against the Padres affiliate. He plunked a batter but his K-BB total was 3-2 and his GO/FO ratio was 8-1. Cobourg's Nick Purdy swerved around three hits and a walk to deliver two scoreless frames. He had three punchouts and two groundouts. Matt Johnson struck out a batter in a perfect inning. Tucker Donahue (1-1) struck out the first man he faced but gave up a walk-off homer to the next hitter.
Big things come in small packages when it comes to Jorge Flores. The 5-foot-5 shortstop gave Vancouver a 1-0 lead with his second homer of the season in the third inning and he hit a double to go 2-for-3. Matt Newman had the other double and walked twice as part of a 1-for-2 evening. Carlos Ramirez had the other multi-hit effort with two singles and Jason Leblebijian had the other base hit. Dan Klein drew a walk and Balbino Fuenmayor was hit by a pitch. Kellen Sweeney, Nick Baligod and Daniel Arcila laid the collective goose egg over a dozen at-bats.
Elizabethton 8 Bluefield 0 (Game 1) - 7 Innings
Elizabethton, TN - Tucker Jensen (1-1) faced the minimum nine batters in the first, third and fourth innings with just one runner reaching first on a wild pitch. However, the Twins scored a converted touchdown off Jensen in the second inning on six hits, including a grand slam homer from Max Kepler, and he hit a batter. He struck out five, did not walk anyone and induced a half-dozen outs on the ground. Denny Valdez allowed a solo homer and a walk over two innings and struck out two.
Jorge Vega-Rosado and Dickie Joe Thon both reached twice with a single and a walk. Santiago Nessy and Christian Lopes had the other safeties. Art Charles and Alex Azor had the other bases on balls. Dwight Smith Jr. was 0-for-4 while Matt Dean and Jacob Anderson were both 0-for-3.
Bluefield 14 Elizabethton 7 (Game 2) - 7 Innings

Elizabethton, TN - Eric Arce practically won this game by himself for Bluefield by tripling his home run total. He socked a grand slam in the first inning and capped off another four-run rally in the second with a three-run homer - his third of the season. Arce homered off two different Twins hurlers and was at the dish in the third when a wild pitch plated another run in a four-run third. Art Charles knocked home two runs that frame with a single and Christian Lopes singled home another. Charles connected for his 5th homer of the season in the fifth and Alex Azor tacked on one more in the seventh with a run-scoring safety. Charles was 2-for-2 with three walks and a stole base while Arce drew a walk to go along with his two dingers and seven RBI. Nico Taylor had two singles and a base on balls. Jorge Vega-Rosado singled, walked and stole a base and Lopes added a walk to his run-scoring single. Dwight Smith Jr. was 0-for-3 but earned two free passes. Azor and Dickie Joe Thon had pinch-hit singles and Christian Frias had the other base knock. Santiago Nessy was 0-for-3 and Seth Conner was 0-for-4 but they managed to work the count to ball four once apiece. Matt Dean was 0-for-1 as a pinch-hitter.
Deivy Estrada was let down by the defence as Vega-Rosado made two errors at third and Taylor dropped one in right. As a result, only one of the five runs charged to Estrada was earned over his 3 2/3 frames. He scattered three hits and two walks while striking out eight and getting three groundball outs. Lefty Joe Spano (1-1) stranded a runner for Estrada but had to work around two hits and a walk to keep the Twins off the board over 1 1/3 innings, which included a pair of Ks. Les Williams saw two Twins cross the plate in his inning of work but one of the runs was unearned because of a Dean clank at third. The Toronto native surrendered three hits but whiffed a couple. Colby Broussard struck out two in a perfect ninth.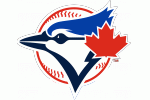 Lakeland, FL - D.J. Davis started this one with a leadoff homer in the first, his 3rd big fly of the season. He also singled home a run in the sixth along with Dawel Lugo. The other run in the sixth came on a Derrick Loveless RBI groundout. Davis had the only multi-hit game but he struck out in his other three at-bats. Jorge Saez did the opposite of Davis by drawing three walks. He was 0-for-1 officially before giving way to Alexys Rodriguez behind the plate. Lugo and Gabriel Cenas both singled and took one for the team, Justin Atkinson singled and walked and John Silviano earned two free passes. Shaun Valeriote had the other base hit. Jesus Gonzalez wore the collar in five at-bats and struck out twice.
Alberto Tirado surrendered a first inning run before putting up zeros in the second and third innings. Tirado allowed two hits and a walk while striking out two and getting six groundball outs. Chase DeJong (1-0) earned the win in his professional debut. The Jays second round pick tamed the Tigers to just one hit over two frames while punching out three. Lefty Francisco Gracesqui struck out the side in the sixth but lost his mojo in the seventh when the Tigers scored twice on two runs and two walks. Gracesqui struck out four over 1 2/3 innings but Adaric Kelly came to the rescue by stranding two runners and going 1 1/3 scoreless frames. He struck out one but issued a pair of walks. Chuck Ghysels struck out two of the three men he faced to earn his second save.
DSL Blue Jays - Scheduled day off.
*** 3 Stars!!! ***

3. Jake Marisnick, New Hampshire. Marisnick has pushed his batting average up to .262, just one point off his average in Dunedin this season. He has four multi-hit games over his last five.

2. Moises Sierra, Las Vegas. His 29 extra-base hits include 14 homers and 14 dingers. He's hitting .302 overall and against righties and batting .301 versus lefties.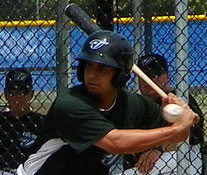 1. Eric Arce, Bluefield. Arce is hitting just .226 but his OPS is .823.
Extra Innings...
The Las Vegas Sun looks at the city's struggles in building a new ballpark and arena.
The Las Vegas Review-Journal talks to 51s manager Marty Brown and catches up with current Jays reliever Chad Beck and soon to be Jays outfielder Anthony Gose.
MLive.com analyzes the recent call-ups from Lansing to Dunedin.
The Toronto Star says George Bell is helping out the Lansing hitters and has a feature on the Lugnuts trio of pitching prospects.
The Lansing State Journal has a closer look at pitcher Aaron Sanchez.
CanadiansBaseball.com has an article on pitching coach Jim Czajkowski and a profile on reliever Marcus Stroman.