The affiliates managed to win six out of nine Friday night. With any luck, it could have been eight out of nine but one slipped away in the late going and the offence was mosty absent during a doubleheader sweep.
Editor's Note - The original thread linked the wrong Dunedin game. It has been corrected.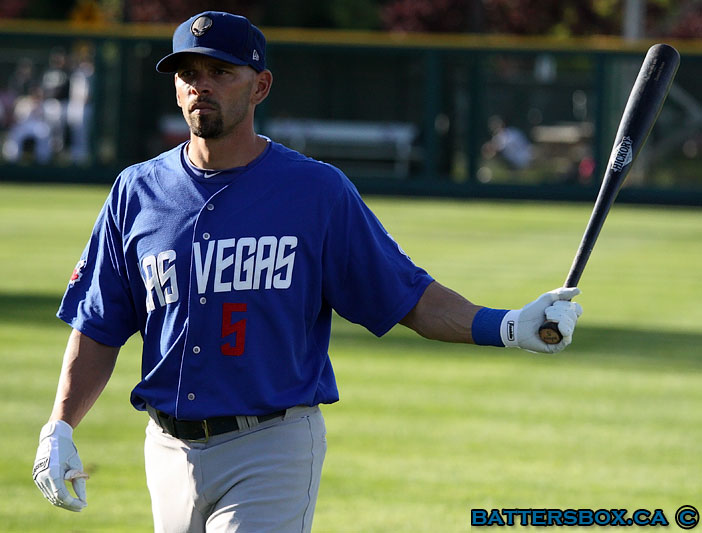 Chris Woodward had a three-hit night to help lift Las Vegas to victory Friday.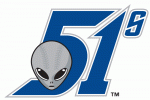 Fresno, CA - Adeiny Hechavarria and Chris Woodward provided the 51s with a three-run cushion in the first inning with an RBI single and a two-run double respectively. An Eric Thames sacrifice fly in the second made it 4-0 but they needed a Mike McCoy two-run two-bagger in the third to regain the lead. Mark Sobolewski provided some insurance with a two-run shot in the seventh. Hechavarria, McCoy and Woodward had three hits apiece and Hechavarria drew a walk. Sobolewski and David Cooper had two hits and a walk with Cooper getting a double. Thames and Jonathan Diaz picked up a single apiece. Moises Sierra and Joel Galarraga had 0-for-4 nights.
Sean O'Sullivan (10-5) made it through six innings and pitched three-hit ball. However, two of the hits were homers and they accounted for all four runs he gave up against the Giants affiliate. A Sobolewski error at third made one of the runs unearned. O'Sullivan struck out four, walked one, plunked one and produced seven outs on the ground. A Woodward error at first resulted in an unearned run for Jim Hoey over two frames in which he surrendered a couple of hits and issued a pair of walks. Jerry Gil was nicked for a hit in a scoreless ninth and got his eighth save.
Altoona 1 New Hampshire 0 (Game 1 - 7 Innings)
Altoona, PA - Yohan Pino (5-6) went the six-inning distance on a five-hitter but the lone run he surrendered to the Pirates affiliate in the second was his undoing. He struck out nine, walked only one and had four outs on the infield.
The offence can be summed up this way - a Brian Van Kirk double, a Ryan Goins single and a Jake Marisnick walk and stolen base. John Tolisano, Kevin Howard, Brad Glenn and Kenen Bailli were a collective 0-for-12. Brian Bocock and Koby Clemens were a combined 0-for-4.
Altoona 8 New Hampshire 1 (Game 2 - 7 Innings)
Altoona, PA - John Stilson (2-3) was roughed up for five runs over four innings. A three-run homer was among the seven hits on his pitching line but he had a 7-1 K/BB total. Ronald Uviedo had nothing but ones across his line for his one inning except for his HR total, which was zero. Fernando Hernandez did not fare too well either with two runs on three hits on his ledger over his one inning. He did strike one out.
Mike McDade gave New Hampshire a short-lived 1-0 lead with an RBI single in the top half of the first. He had two of New Hampshire's five hits. John Tolisano, Jake Marisnick and Kevin Howard also made a dent in the hit column. Tolisano also stole a base. Collectively, Ryan Goins, Sean Ochinko and Kenen Bailli were 0-for-9 while Brian Bocock and Brad McElroy were 0-for-4.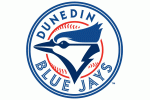 Dunedin, FL - Scott Copeland enjoyed an excellent debut with the Jays organization by dimming the Rays to three hits over six shutout innings. The 24 year-old former Orioles farmhand struck out eight, walked one and had six outs on the grass. Like Stewart Copeland, he totally rocked! Dustin Antolin pitched a one-hit seventh, Alan Farina walked one and struck out one in the eighth and Evan Englebrook surrendered just one hit in the ninth.
Kevin Ahrens provided the only run Dunedin would need with an RBI double in the second inning. Kevin Pillar knocked home a run in the fourth with a single and doubled home another in the sixth. Dunedin tacked on four more runs in the ninth on an RBI single by Ahrens and Toronto's Marcus Knecht and a two-run double by Jon Talley. Pillar was 3-for-3 with a double and a walk. Ahrens and Oliver Dominguez had two hits apiece, including a double. Pierce Rankin and Jonathan Jones each had a single and Ryan Schimpf walked once. Justin Jackson was 0-for-3.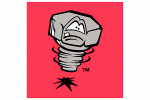 Lansing, MI - Lefty Justin Nicolino (7-2) cooled off the Hot Rods by giving them just four hits and a walk over six shutout innings. He struck out four and his groundout total was seven. Fellow southpaw Tyler Ybarra managed to shutout Bowling Green over his two innings of work despite two hits and three walks. He did strike out a couple to notch his sixth hold. Ajay Meyer worked a clean ninth.
RBI singles in the first inning by Kevin Patterson and Michael Crouse got things started for the Lugnuts and throwing errors in the third and eighth by the Rays affiliate provided the other runs. Kenny Wilson made things happen in the leadoff spot by going 3-for-3 with a hit by pitch, two runs and a stolen base. Crouse had the other multi-hit effort with a pair of singles. Gustavo Pierre and Shane Opitz also had base hits while Chris Hawkins and Kipp Schutz added one to the BB column. Andy Fermin and Chris Schaeffer were both 0-for-4.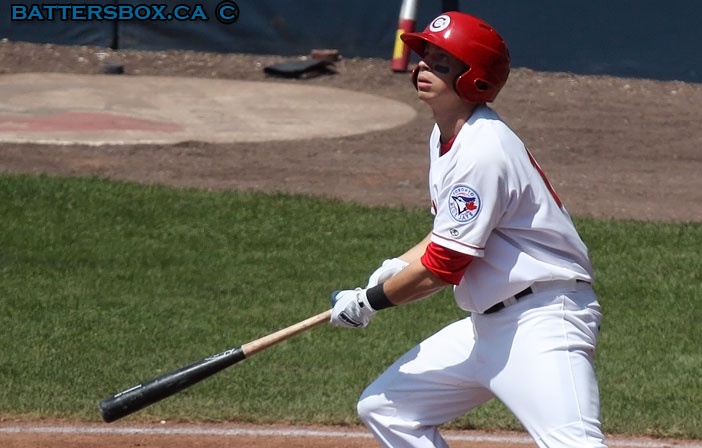 Kellen Sweeney slammed his third homer of the season to help the C's to a win in Everett Friday night. His brother Ryan has yet to go deep for the Red Sox in 2012.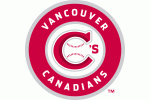 Everett, WA - The C's picked up their first win in Everett despite being outhit 14-3 by the Mariners affiliate. Tucker Frawley tied the game in the third inning with an RBI single and scampered home on a wild pitch. The other two runs came courtesy of Kellen Sweeney, who ended a 12-pitch at-bat by socking his third home run of the season in the fifth. Nick Baligod had the other hit and Daniel Arcila managed the only walk in a sea of strikeouts for the C's. Jason Leblebijian had the golden sombrero, Balbino Fuenmayor and Jorge Flores got the hat tricks and Matt Newman and Carlos Ramirez whiffed twice each. Frawley went down on strikes to make it 15 Vancouver Ks, yet they still won!
Thunder Bay, Ontario's Eric Brown (2-4) held Everett to two runs on seven hits and two walks. The former UBC Thunderbird struck out three and induced a half-dozen groundouts. Tucker Donahue was burned for just one run despite three hits and a walk in his inning of work. Jonathan Lucas earned a hold with two shutout frames that included three hits and two Ks and Arik Sikula worked a one-hit ninth and struck out a batter to earn his first save of the year.
Princeton, WV - Jeremy Gabryszwski saw a 3-0 lead disappear after a three-run homer by the Rays affiliate. One of the runs was unearned because of a Matt Dean error at third but the man who needs to buy a vowel slammed the door shut after that. He scattered six hits, got six groundouts and struck out three. Unfortunately, the pen could not dim the Rays as they scored six times in the sixth. Denny Valdez (1-1) got a hold but was charged with the loss as Princeton got to him for four runs on three hits, including a homer, and a walk. Brandon Dorsett received the blown save as he could not strand Valdez's pair of runners and was victimized by a pair of unearned runs after an error by Christian Lopes at short. Dorsett gave up three hits in 1 2/3 innings. "Good" Wil Browning pitched a shutout frame with a strikeout to overcome a hit and a walk.
Seth Conner provided Bluefield's short-lived 3-0 lead with a three-run homer in the first. Jorge Vega-Rosado gave Bluefield the lead again with an RBI single and Dean increased it in the third with a two-run bomb. The Jays other run came in the seventh courtesy of a throwing error. Conner and Vega-Rosada were the two-hit duo in this one. Santiago Nessy and Nico Taylor had the other safeties. Lopes, Dickie Thon and Alex Azor heard ball four once and Thon also swiped a base. Dwight Smith Jr. was 0-for-5 and Jacob Anderson came up empty in his four trips to the dish. Eric Arce was 0-for-1 in a pinch-hitting role.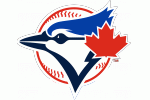 Dunedin, FL - The Jays got some great mileage out of their five hits as John Silviano broke up a scoreless tie with a leadoff homer in the sixth inning. D.J. Davis singled home a run and stole home as part of a double steal with Justin Atkinson, who brought home a run on a fielder's choice as part of a four-run fifth. Atkinson brought home another run with a ground out in the seventh after Gabriel Cenas drew a bases-loaded base on balls. Davis drew a walk, Cenas was hit by a pitch and Derrick Loveless heard ball four twice to make them the only bluebirds to grace the bases twice. Atkinson, Nathan DeSouza and George Carroll added the other hits while Dawel Lugo took one for the team. Emilio Guerrero was 0-for-4 and Justin Almonte struck out in his only at-bat.
Alberto Tirado (1-1) only had to deal with four baserunners over five scoreless frames by taming the Bengals on three hits and a walk while registering seven Ks. The Tigers did get to Alex Ramirez for a run on two hits and two walks in two-thirds of an inning. Lefty Francisco Gracesqui stranded both of Ramirez's runners and struck out three men. However, he was nicked for a run on two hits over 1 1/3 innings. The Tigers also took some swipes at Justin D'Alessandro by scoring three times in the eighth. They did it on one hit, one walk and one hit by pitch. One of the runs was unearned after a Lugo error at short. Tim "Ferris" Brechbuehler survived two walks and a stolen base to collect his first save.
DSL Blue Jays 12 DSL Brewers 2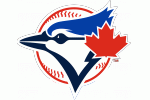 San Pedro de Macoris, DR - A Cesar Barazarte RBI fielder's choice and a throwing error gave the Jays two runs in the first two innings. Leudy Garcia singled home a run and Andres De Aza went deep for his first of the year to push across three more runs in the third. Kervin Santiago had a two-run base hit in the fifth, Rolando Segovia plated two more home with a single, Edwin Fuentes knocked home two more with a double and Barazarte singled home another as part of a five-run seventh. Angel Rojas was 3-for-4 with a double and Santiago also had three hits along with two stolen bases. Garcia and Fuentes had two hits and a walk apiece while Fuentes stole a base and took one for the team to run his on base total to four. De Aza and Segovia drew walks to get on base twice. Juan Tejada had a double and Deiferson Barreto added a single. Luis Martin was 0-for-1 pinch-hitting.
Lefty Oscar Cabrera punched out nine Beer Boys over four frames as he allowed a run on three hits and a walk. Osman Gutierrez (1-0) got the win with two shutout innings of three-hit ball. Jesus Tinoco also contributed two shutout frames that included two hits and two Ks. Luis De La Rosa saw one of his two hits land over the fence in the ninth.
*** 3 Stars!!! ***

3. Justin Nicolino, Lansing. Nicolino has put up three quality starts over his last four outings and has a 90-14 K/BB total in 89.1 innings.


2. Adeiny Hechavarria, Las Vegas. Hechavarria has four multi-hit games in a row, going 10-for-15 during that stretch.


1. Kenny Wilson, Lansing. Wilson is batting .500 over his last four contests with 8 hits in 16 at-bats.