Monday night was a saw-off for the affiliates as they split their six games down the middle.
Las Vegas, NV - Jesse Chavez (8-3) could not get out of the fourth as the Angels affiliate crossed the plate four times on four hits and four hits and a walk. He struck out four and induced five outs on the grass over 3.2 innings. Bobby Korecky soaked up 4.1 innings and limited the Buzz to an unearned marker (despite his own throwing error) on three hits and three walks while striking out one. He also stranded a pair of Chavez's runners. Jim Hoey could not keep the Buzz of the board either as they scored a run on two hits while striking out one in one inning.
Catcher Ryan Eigsti, recently picked up from the Royals organization, drew Las Vegas even with a run-scoring single in the third inning. A Danny Perales pinch-hit, bases-loaded walk in the seventh produced the other 51s run. Ricardo Nanita was 2-for-4 while Mike McCoy and Chris Woodward singled and walked. Jonathan Diaz drew a free pass. Adeiny Hechavarria, Moises Sierra and Mark Sobolewski produced a bagel in 12 at-bats and 5 Ks, two each by Sierra and Sobolewski. Eric Thames was 0-for-3 with two strikeouts in his final game with the Jays organization. Clint Everts, normally a pitcher, pinch-hit for Thames and struck out.
New Hampshire - Scheduled day off.
After dropping three of four in Altoona, the Fisher Cats return home to face Erie in a three game set Tuesday night.
Palm Beach, FL - Lefty Egan Smith (8-7) was dealt a four-of-a-kind on a pitching line he did not want as the Cardinals scored four runs on four hits and four walks over 4.2 innings. He struck out five and got six groundouts. Dayton Marze stranded a runner for Smith and pitched 1.1 scoreless innings with one strikeout. Like Smith, Randy Boone gave up four runs in two-thirds of an inning. One of the runs was unearned. He allowed three hits and a walk while punching out one. Dustin Antolin allowed one of Boone's runners to score and gave up one of his own over one inning. His hits allowed and strikeout totals were two apiece. Cody Evans stranded a runner for Antolin by retiring the only batter he faced.
Dunedin enjoyed a brief 2-0 lead in the third inning after Kevin Pillar lifted a sacrifice fly to cash in a Jon Berti triple - followed by a Kevin Ahrens homer. Jack Murphy had a sac fly in the ninth. Pillar and Jonathan Jones each collected two hits. Murphy, Kenny Wilson and Jon Talley each worked the count to ball four. Marcus Knecht was hit by a pitch. Justin Jackson was 0-for-4 with two strikeouts.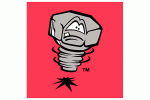 Lansing, MI - Lansing jumped out to a 6-0 over the Diamondbacks affiliate. A fielder's choice by Shane Opitz got Lansing on the board in the second inning but the fireworks happened in the third when Kevin Patterson and Gustavo Pierre belted two-run homers. Chris Hawkins doubled in a run and K.C. Hobson singled one home during the fourth. Andy Fermin accounted for the other two Lugnut runs with an RBI single in the fifth and a fielder's choice in the seventh. Pierre was 4-for-5 with a stolen base and Chris Peters was 3-for-4 with a walk, Hawkins was 3-for-5 and Michael Crouse was 1-for-3 with a double and two walks. Kipp Schutz was 2-for-5 with a triple. Patterson was hit by a pitch and gave way to Fermin. Chris Schaeffer and Opitz also had a hit as all 10 Lansing position players recorded one under the H column.
Aaron Sanchez set down the first six hitters he faced and 11 of 13 before he was victimized by a five-run fifth inning in which only two of the runs were earned due to a Pierre error at third. Sanchez surrendered seven hits and a walk over five frames with two strikeouts and nine groundouts. Brandon Berl suffered a blown save after giving up three runs on three hits, including a homer, in one inning. He did strike out a pair. Philip Brua (2-0) worked two scoreless frames and used a pair of strikeouts to offset three hits. Ajay Meyer struck out a batter in a shutout ninth to pick up his 28th save.

Vancouver - Scheduled day off.
After blowing 6-1 and 6-0 leads in Everett over the weekend, this is a good thing! The C's begin a three-game series at home against Salem-Keizer Tuesday night. According to a tweet from Roberto Osuna, he is scheduled to start for Vancouver on Thursday. Also, the Giants 2012 first round pick Chris Stratton is listed as the probable starter for Salem-Keizer on Tuesday.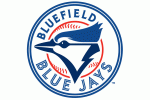 Greeneville, TN - Lefty Daniel Norris (2-1) had a couple of bumps in the road by yielding two runs in the second and one in the third to the Astros. He settled down to pitch five frames and gave up five hits and a walk while punching out four and getting 10 groundouts. Norris retired eight of the final 10 hitters he faced. Lefty Griffin Murphy got a three-inning hold by scattering two hits and a walk while matching Norris' four Ks. Wil Browning struck out a batter in a scoreless ninth.
Dickie Thon plated a run with groundout in the second inning but Bluefield erupted for four runs in the third. Seth Conner had an RBI triple and came home on a Dwight Smith Jr. home run and Christian Lopes had a run-scoring triple. Thon singled home a run in the fifth, Jacob Anderson contributed an RBI double in the seventh and Dennis Jones capped off the inning with an RBI single. Santiago Nessy went 3-for-4, Eric Arce and Connor each singled and walked twice and Anderson had a pair of doubles. Thon singled, walked and stole a base. Jordan Leyland was 1-for-4 as every Bluefield starter had recorded at least one hit.


GCL Blue Jays 8 GCL Braves 1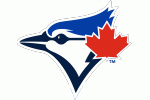 Kissimmee, FL - The GC-Jays bunched all of their runs in the first three innings. Jesus Gonzalez singled home runs in the first two innings, Surrey, BC's Justin Atkinson followed with a two-run single in the second as part of a four-run frame, Dawel Lugo tripled in a run and Jorge Saez plated another with a single to highlight a three-run third. Lugo had two hits and a walk while Emilio Guerrero and Guelph, Ontario's Shaun Valeriote had a double and two walks. Atkinson and Gonzalez had two-hit efforts. Nathan DeSouza had a triple and a base on balls, Saez singled and walked and Derrick Loveless took two for the team. Gabriel Cenas was 0-for-4 with two strikeouts as the designated hitter and Daniel Devonshire was 0-for-1 pinch-hitting. D.J. Davis struck out in his lone plate appearance before giving way to DeSouza. Will Dupont was 0-for-1.

Starter Yeyfry Del Rosario gave up a gopher ball in the second but allowed just two hits and two walks over four innings. He struck out six and racked up another three outs on the ground. Southpaw Shane Davis (1-0) from Drayton Valley, Alberta earned his first professional win by scattering five hits and striking out five over four shutout frames. He walked nobody and three of his five outs in play were on the ground. Lefty Ryan Borucki put an exclamation point on this one by striking out the side.
DSL Tigers 15 DSL Blue Jays 13
San Pedro de Macoris, DR - Francisco Eduardo had a scoreless first but the Tigers pushed across five runs in the second. He served up a three-run gopher ball among his four hits, three walks and hit batsman while whiffing two. Lefty Angel Perdomo allowed a run on a hit and three walks over two frames while striking out one. Jimmy Cordero was whacked for two homers and three runs while plunking a batter and compilng a 3-2 K/BB ratio. The pen let it slip away with the Tigers scoring a half-dozen runs in the eighth. Jose Brito was credited with a hold but retired just one hitter on a strikeout as he was charged with two runs on one hit and two walks. Simon Paulino (1-2) blew the save by letting two inherited runners score and matched that with three runs on his line (two earned) on two hits and a walk. Lefty Miguel Burgos also had two inherited runners score on his watch and had an unearned marker of his own but struck out two batters in his inning of work. Lefty Jonathan Torres walked one and struck out one in a scoreless frame.
A Deiferson Barreto fielder's choice RBI and a wild pitch got the Jays on the board in the second inning. Barreto started a four-run rally in the fourth with an RBI single, Rolando Segovia tripled home a run, Angel Rojas singled home Segovia and an error led to the tying run. Segovia launched a three-run homer in the fifth to provide the Jays with a 9-8 lead. Andres De Aza hit a two-run shot in the sixth and did the exact same thing in the eighth to give him three homers on the season. De Aza had three hits while Segovia, Cesar Barazarte, Leudy Garcia and Juan Kelly had two-hit games. Barreto and Gustavo Perinan each had a walk to go along with his hit. Andres Sotillo had a single in his only at-bat while Luis Martin and Juan Tejada had base hits. Edwin Fuentes was 0-for-1 coming off the bench.
*** 3 Stars!!! ***
3. Andres De Aza, DSL Blue Jays. All three of his homers have come in the past four games and is hitting .250 over his past 10 contests.
2. Daniel Norris, Bluefield. Norris has a 26-10 K/BB total in 25.1 innings and his opponents' batting average is .227.
1. Gustavo Pierre, Lansing. Pierre has a six-game hitting streak and is hitting .263 during July.

Extra Innings...
The Las Vegas Review-Journal chats with the one and only Strasburg Canada and has a story on call-up David Cooper.
The Topeka Capital-Journal looks at a Royal duo in New Hampshire.
The Dunedin Patch has a photo gallery on the D-Jays turning back the clock to 1929.
MLive.com talks to Lugnuts manager John Tamargo Jr. about the recent roster changes.
The Vancouver Province speaks with C's outfielder Matt Newman meeting an old friend, ambles up to newcomer Art Charles and has an update on local boy Tom Robson.
Sportsnet's Shi Davidi profiles pitcher Roberto Osuna.

David Grossman from Sportsnet 590 The Fan interviewed Toronto native and San Diego second base prospect Maxx Tissenbaum.