Monday night saw the affiliates win four of the seven games that were completed. Vancouver is within a game of first place as the first half of the Northwest League season enters its final week.
New Hampshire 5 Portland 0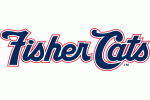 Manchester, NH
—
Sean Nolin
(6-2) tamed the Sea Dogs for eight shutout innings, scattering four hits and two walks. The lefthander struck out nine and his groundball total was eight. Of his 98 pitches against the Red Sox affiliate, 70 were strikes.
Chorye Spoone
walked one and struck out one in a scoreless ninth.
All five New Hampshire runs came in inning number five.
Andy Burns
doubled home the first two runs and
Adam Loewen
singled him home.
Melky Cabrera
capped things off with a two-run homer. Cabrera and
Gabe Jacobo
had two hits each, with Jacobo getting a double, a walk and a stolen base.
Brad Glenn
had the other Fisher Cats hit.
A.J. Jimenez
and
Kevin Nolan
were both 0-for-4.
Jon Talley
was 0-for-3.
Brian Van Kirk
, who replaced Cabrera in left, was 0-for-1.
St. Lucie 4 Dunedin 3 (Game 1 - 7 Innings)
St. Lucie, FL
—
Nick Baligod
opened the scoring by socking a solo home run in the second inning. RBI singles by
Derrick Chung
and
Marcus Knecht
in the fifth gave Dunedin a 3-2 lead. Baligod had a walk to go along with his homer.
Matt Newman
added a double.
Peter Mooney
had a base on balls.
Jon Berti
,
Mike Crouse
,
K.C. Hobson
and
Gustavo Pierre
were 0-for-3.
Melky Cabrera
was 0-for-2 in this one before giving way to Knecht in left field.
The rehabbing
Sergio Santos
worked a clean inning to start things off for Dunedin.
Aaron Sanchez
gave up a solo homer in his one inning of work. The rehabbing
Drew Hutchison
pitched two innings in which the Mets scored a run on a hit and three walks. Hutchison also punched out a couple of hitters.
Dayton Marze
pitched a one-hit inning with a strikeout. Lefty
Tyler Ybarra
(2-2) blew the save and suffered the walk-off loss as he was charged with two runs (one unearned after a Pierre error at third) on two hits and a walk. He also struck out a batter.

St. Lucie 4 Dunedin 2 (Game 2 — 7 Innings)
St. Lucie, FL
—
Jon Berti
did the heavy lifting for Dunedin's first run as he led off the game with a single, stole his 39th and 40th bases of the season and then came home on a
K.C. Hobson
sacrifice fly. Dunedin scored their next run in the second inning on an error to even the score at 2-2. Berti was the only D-Jay with two hits but
Mike Crouse
got on base three times with a single and two walks and he stole a base.
Oliver Dominguez
and
Shane Opitz
both singled and walked and
Marcus Knecht
also had a hit.
Peter Mooney
walked and stole a pair of bases. Hobson,
Nick Baligod
and
Pierce Rankin
all collected a base on balls to ensure every D-Jay reached base. However, they left 11 runners on base by going 0-for-8 with runners in scoring position.
Sergio Santos
got just the first two outs of the game as the Mets scored twice on two hits and two walks and had zero strikeouts.
Jesse Hernandez
(5-7) allowed the winning run on four hits and two walks over 3 1/3 innings while striking out one.
Ajay Meyer
worked a clean inning with one strikeout.
Blake McFarland
surrendered a run on two hits but struck out a pair in his one inning of work.
Lansing 10 Burlington 6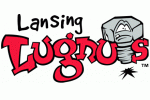 Lansing, MI
— The fireworks began in the second inning when
Santiago Nessy
slammed a two-run homer.
Kellen Sweeney
followed with an RBI single and
Dalton Pompey
added an RBI double.
Kevin Patterson
put one over the wall for his 14th dinger of the year in the third inning to make it 5-3 Lugnuts. An
Emilio Guerrero
fielder's choice in the seventh gave Lansing more breathing room at 6-4 but the game was tied again at 6-6 a half-inning later. The Lugnuts put together another four-run frame to put it away in the eighth.
Chris Hawkins
singled home a pair of runs and
Kellen Sweeney
went deep for a two-run shot for the final buzz kill to cap off a 4-for-4 night. Nessy had the other multi-hit effort with two. Hawkins had a walk and a hit by pitch to get on base three times. Pompey also took one for the team while
Jason Leblebijian
reached base twice with a base hit and a base on balls.
Carlos Ramirez
legged out a triple.
Christian Lopes
was 0-for-4.
Javier Avendano
only lasted 3 2/3 innings against the Angels affiliate as he yielded three runs on six hits and four walks. He struck out four and his groundout/flyout score was 5-0.
Justin Jackson
stranded two Avendano runners and pitched 2 1/3 shutout frames of two-hit ball with one walk and two strikeouts.
Tucker Donahue
had his troubles in 1 1/3 innings, allowing three runs on two hits and three walks with just one strikeout.
Arik Sikula
(4-0) could only strand one of Donahue's three runners and got the blown save. He did strike out three batters in 1 2/3 shutout innings while giving up just one hit.
Pulaski 7 Bluefield 6
Pulaski, WV
—
Jesus Gonzalez
doubled in the Jays first run in the third inning. They added two more in the fifth on a
D.J. Davis
RBI single and a
Tim Locastro
RBI double to grab a 3-2 lead. Locastro knocked home another run in the seventh and
Jonathan Davis
followed with a two-run knock. Locastro and Gonzalez recorded the two-hit games for Bluefield.
D.J. Jones
had the other Jays hit, was hit by a pitch and stole a base.
Jorge Saez
walked and swiped a base.
Dawel Lugo
drew a walk but
Mitch Nay
and
Matt Dean
each went 0-for-4.
John Silviano
was 0-for-1 pinch-hitting.
Southpaw
Zak Wasilewski
gave up a pair of first inning runs but lasted three frames and gave up five hits and two walks with five punchouts. Fellow lefty
Tim Mayza
(0-1) had four Mariners cross the plate in 2 2/3 innings but two of the runs were unearned due to a Nay error at third. He gave up six hits and struck out two.
Joe Lovecchio
permitted an inherited run to score and gave up one of his own on two hits over 1 1/3 innings with one K.
Brett Barber
struck out two in a perfect ninth.
Vancouver 13 Everett 1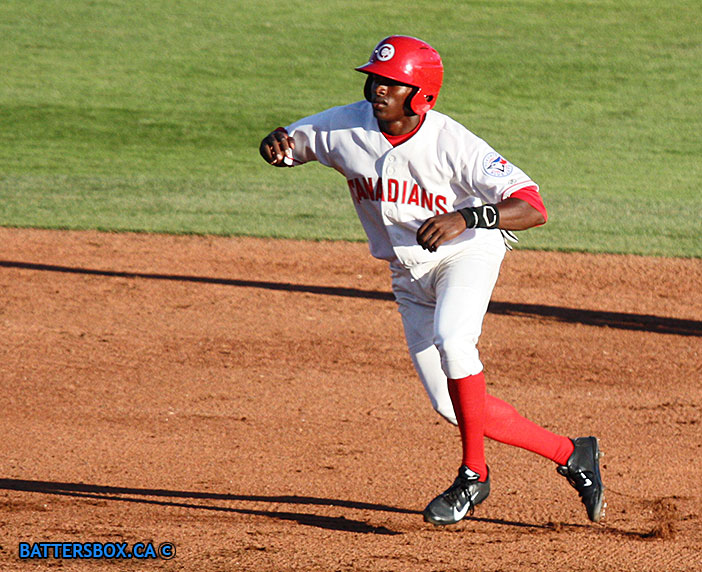 David Harris
had a four-hit night to spark the Vancouver offence in Everett Monday night.

Everett, WA
— After being shutout Sunday, the C's got reacquainted with home plate in a big way as they drew to within one game of Everett in this first-place battle.
David Harris
doubled home the first run as part of a five-run second inning.
Chaz Frank
singled home two more and an infield single by
Dickie Thon Jr.
were the other highlights of that frame.
Ian Parmley
doubled home another run in the third. A
Brenden Kalfus
walk opened up the scoring in the fourth while Harris singled home another and Parmley did the same with a fly ball.
L.B. Dantzler
connected for a two-run shot in the fifth.
Melvin Garcia
took one for the team with the bases loaded as part of a two-run eighth. Harris had four of the Canadians 12 hits, including two doubles.
Jordan Leyland
had two hits and a walk. Thon Jr., Dantzler, Parmley and Garcia also reached base via the walk.
Justin Atkinson
doubled and walked and Kalfus added a single with his base on balls.
Michael Reeves
and
Matt Hitt
also joined the walk club.
Christian Vazquez
and
Dan Arcila
were both 0-for-2.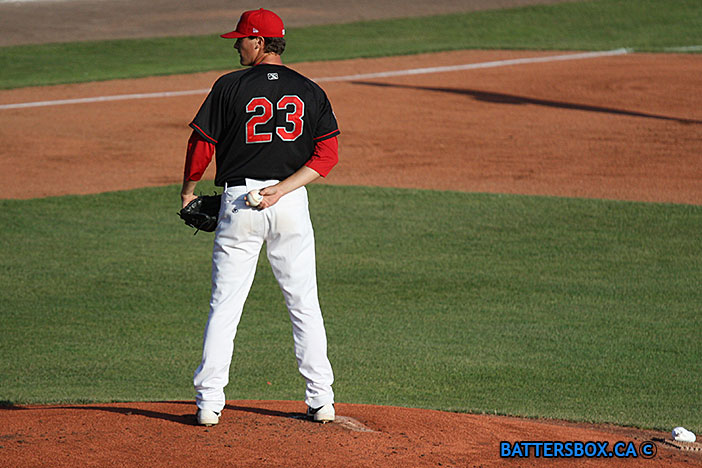 Eric Brown
is 7-for-7 in quality starts for Vancouver this season after seven shutout innings in Everett Monday.
Eric Brown
(5-0) really did not need all that run support as he spun seven shutout innings of three-hit ball with nine K's. The former UBC Thunderbird set the tone early by setting down the first nine hitters in order. Lefty
Joe Spano
issued a free pass but whiffed one in a shutout eighth.
Tim Brechbuehler
could not keep the Mariners affiliate off the board as he allowed the Frogs to score a run on two walks but did punch out two batters in the ninth.

GCL Braves 5 GCL Blue Jays 0 (Suspended Top 4th)
Kissimmee, FL
— This game will be completed today.
Francisco Diaz
was whacked a grand slam home run among his four hits and two walks over two innings. Lefty
Matt Smoral
had trouble finding the plate by walking four batters but his two outs came via the strikeout.
Kamani Usui
got the final out of the third to strand the bases loaded.
Rolando Segovia
and
Sean Hurley
had the only base hits for the Jays.
DSL Blue Jays 8 DSL Reds 4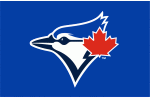 San Pedro de Macoris, DR
— A
Richard Urena
groundout produced the first Jays run in the first inning but he was just getting warmed up. Urena would cap off a three-run rally with a two-run single after
Deiferson Barreto
singled home a run.
Michael De La Cruz
was able to single home another run in the seventh before Urena got involved again by clearing the bases with a three-run double in the ninth. Urena and Fuente teamed up to share in four of the six Blue Jays hits. Barreto got on base four times with a hit and three walks.
Ronniel Demorizi
heard ball four twice while
Leudy Garcia
and
Jean Almanzar
heard it once. Juan Tejada and
Javier Hernandez
were both 0-for-4.
Rodrigo Orozco
was 0-for-1.
Osman Gutierrez
went a couple of innings and held down the Rojos to just three hits while striking out one.
Francisco Rios
(3-2) pitched the next six innings and had two unearned runs on his line while limiting the Reds to three hits while punching out a pair.
Yonardo Herdenez
was roughed up for two runs on three hits in the ninth but did get one strike out.
*** 3 Stars!!! ***

3. Kellen Sweeney, Lansing
— Snapped a 1-for-28 skid with his four-hit performance

2. Eric Brown, Vancouver
— Has allowed just 30 hits in 40.2 innings and has a K-BB ratio of 36-6.

1. Sean Nolin, New Hampshire
— Lowered his ERA to 2.09 and has a K-BB total of 70-14 in 64.2 innings.
Tuesday's Probable Starters...GCL Blue Jays
— Completion of suspended game & TBA vs. GCL Braves, 10:00 am ET.
DSL Blue Jays
— TBA vs. DSL Braves, 10:30 am ET.
New Hampshire
—
Marcus Walden
(5-9, 3.34) vs. Portland, 7:05 pm ET.
Vancouver
—
Scott Silverstein
(0-0, 3.27) @ Everett, 10:05 pm ET.