The affiliates came away with two wins out of five games on Tuesday. New Hampshire had the most impressive win of the night. Vancouver missed a chance to pull into a first-place tie in their division.
New Hampshire 5 Portland 0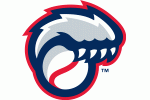 Manchester, NH — Marcus Walden
(6-9) was only hurt by a solo home run over eight frames. He yielded just five hits and a walk and racked up six strikeouts against the Red Sox affiliate.
Alan Farina
finished up with a perfect night that included a strikeout.
The Fisher Cats bunched all of their runs in the second inning.
Andy Burns
started the rally with a run-scoring double.
Gabe Jacobo
's RBI grounder and
Brian Van Kirk
's RBI single upped the lead to 3-0.
Adam Loewen
put the exclamation point with a two-run homer, his 12th of 2013. Van Kirk had two hits and
Brad Glenn
reached twice with a hit and a walk.
A.J. Jimenez
and
Kevin Nolan
had base hits with Nolan stealing a base.
Gabe Jacobo
had a base on balls.
Melky Cabrera
was 0-for-4 while
Tommy Manzella
was 0-for-3.

Everett 11 Vancouver 6
Everett, WA
— Vancouver's hopes of winning the first half of their division took a hit. Now they trail the Mariners affiliate by two games with six games left to play.
L.B. Dantzler
homered to start a two-out, three-run rally in the first inning off rehabbing Mariners hurler
Stephen Pryor
.
Michael Reeves
singled home the second run and the third run was the result of a throwing error in right field. A wild pitch scored another run in the second inning. A
Chaz Frank
fielder's choice in the third inning and a
Melvin Garcia
fly ball in the fourth were the only other runs the C's could manage.
Justin Atkinson
had the lone two-hit night for Vancouver.
Jordan Leyland
was the on-base leader with a hit and two walks. Dantzler and Reeves also reached twice with a base on balls and a hit by pitch, respectively.
David Harris
singled and walked.
Ian Parmley
singled and stole a base.
Dickie Thon Jr.
had a walk but struck out four times and committed two errors. Frank was 0-for-5.
Lefty
Scott Silverstein
(0-1) was pounded for seven runs on nine hits, including a three-run homer, in 1 2/3 innings. He walked one and struck out three. Lefty
Alonzo Gonzalez
settled things down with 2 1/3 shutout innings in which he collected three K's. Lefty
Matt Dermody
could not keep the game close as he gave up three runs (two earned) on five hits and a walk but struck out four in three innings.
Brandon Dorsett
was nicked for an unearned run on a hit and two walks (one intentionally) with a strikeout in his lone inning of work.

GCL Braves 15 GCL Blue Jays 1
(Completion of Monday's game)
Kissimmee, FL
— It was 5-0 when this game was stopped after three innings and really, it should have stopped right here as the Braves handed the Jays a senseless slaughter. The lone Jays run came in the sixth when
Josh Almonte
doubled, stole third and continued on home after an errant throw from the catcher.
Sean Hurley
and
Rolando Segovia
had the other hits.
Franklin Barreto
and
Thomas Collins III
were 0-for-4.
Dan Jansen
,
Edwin Fuentes
,
Gabriel Cenas
and
Andres De Aza
were hitless in 12 total at-bats.
Will Dupont
was 0-for-1 pinch-hitting. 
Francisco Diaz
(0-1) was whacked for five runs on four hits and six walks over 2 2/3 innings. He gave up a grand slam and struck out only two.
Kamankani Usui
got the final out of the third to leave the bases loaded.
Jimmy Cordero
was beat up for four runs on four hits and two walks but had a couple of K's in 1 2/3 innings. Lefthander
Jose Fernandez
stranded one of two runners for Cordero and pitched 2 1/3 innings of one-hit, one-walk ball while whiffing four.
Tyler Gonzales
was drilled for five runs on a hit, three walks and a hit by pitch in just 1/3 of an inning.
Sean Ratcliffe
could not strand his lone inherited runner. He gave up a run on a hit and a plunk over 2/3 of an inning.

GCL Blue Jays 4 GCL Braves 0 (Game 2 - 7 Innings)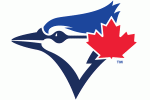 Dunedin, FL
— The G-Jays got their offence in gear with two runs in the first with a
Thomas Collins III
RBI double and an
Andres Sotillo
RBI base rap.
Josh Almonte
led off the second with his first homer of the season. He also threw out a runner at home from right field.
Koby Kraemer
later drove in the final run of the frame with a single.
Franklin Barreto
singled and stole a base.
Lydell Moseby
had the other base hit.
Trey Pascazi
earned a walk.
Nathan DeSouza
and
Daniel Devonshire
were hitless in their three at-bats.
Lefthander
Alejandro Solarte
threw 4 1/3 shutout innings, working around three hits and three walks while racking up four strikeouts.
Chris Rowley
(2-0) pitched the final 2 2/3 innings, holding the Braves to three hits and a walk and striking out six.
DSL Braves 4 DSL Blue Jays 3 (10 Innings)
San Pedro de Macoris, DR
— The Dom-Jays jumped out to a 2-0 lead in the fourth inning when
Leudy Garcia
singled home a run before a throwing error by the first baseman led to another marker.
Luis Dominguez
singled home the other run in the sixth but a 1-2-3 inning-ending double play cut the rally short and the Jays lead was only 3-1. Richard Urena had a double among his three hits. Garcia and Dominguez reached twice by drawing walks and Garcia stole a base.
Juan Fuente
tripled and walked.
Juan Kelly
doubled while
Javier Hernandez
and Rodrigo Orozco added singles.
Deiferson Barreto
walked.
Ronniel Demorizi
was 0-for-4.
Alberto Guzman
went four-plus innings, allowing a run on three hits, three walks and a hit by pitch and struck out two. Lefty
Miguel Burgos
stranded one of his two runners while pitching four frames, giving up a run on three hits and two walks. He struck out four.
Jairo Rosario
blew the save by giving up a run on two hits and a walk while punching out two.
Greylor Conde
(0-1) surrendered the winning run on three hits while striking out one in the tenth.
Boxscores
*** 3 Stars!!! ***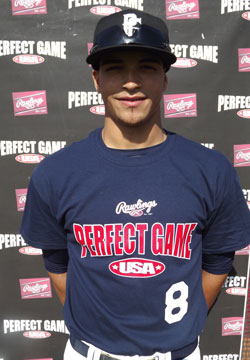 3. Josh Almonte, GCL Blue Jays
— Has hits in three of his last five games but is hitting just .161 to start the season.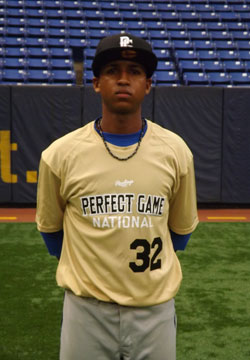 2. Richard Urena, DSL Blue Jays
— Batting .358 with runners in scoring position and .360 with runners on base.

1. Marcus Walden, New Hampshire
— Four of his last five outings have been quality starts and his groundout/airout ratio is 2.14:1.
Wednesday's Probable Starters...
DSL Blue Jays
— TBA @ DSL Braves, 10:30 am ET.
GCL Blue Jays (2)
— TBA @ GCL Tigers & Completion of July 1 game at Dunedin, 11:00 am ET.
Vancouver
—
Kyle Anderson
(3-0, 3.13) @ Everett (
Erasmo Ramirez
), 2:05 pm ET.
Dunedin
— TBA vs. Fort Myers, 6:30 pm ET.
Bluefield
—
Jairo Labourt
(1-1, 1.65) vs. Burlington, 5:05 pm ET.
New Hampshire
—
Ryan Tepera
(7-6, 4.29) vs. Portland — 7:05 pm ET.
Lansing
—
Taylor Cole
(4-8, 4.23) @ Clinton, 8:00 pm ET.