The most exciting play in baseball played a role in three of the affiliates four victories in a 4-3 Monday on the farm. Bluefield was rained out. New Hampshire and Vancouver had the day off.
Syracuse 5 Buffalo 3 (Game 1 - 7 Innings)
Buffalo, NY
— A rough first inning was the undoing of
Ricky Romero
(3-6). He was rocked for four runs in the first inning by the Nationals affiliate and allowed another run in the third but managed to last seven innings. The lefty was charged for nine hits and two walks but struck out seven. Romero got 10 ground ball outs and threw 68 of 110 pitches for strikes.
All three Bisons runs came via the sacrifice fly.
Kevin Pillar
and
Clint Robinson
lifted deep enough fly balls to score a pair in the first inning.
Luis Jimenez
followed suit in the third, scoring a
Moises Sierra
triple. Sierra had two of Buffalo's four hits.
Anthony Gose
singled and stole two bases, running his season total up to 20.
Mike McCoy
singled and
Munenori Kawasaki
walked.
Buffalo 3 Syracuse 2 (Game 2 - 7 Innings)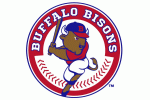 Buffalo, NY
— The Bisons used another yet sacrifice fly to open the scoring in the first as
Moises Sierra
performed the honours before
Andy LaRoche
singled home a second run. Buffalo's final run came as the result of a throwing error at short.
Kevin Pillar
singled and stole a base.
Sean Ochinko
rounded out Buffalo's three-hit attack and drew a walk.
Jim Negrych
had two free passes.
Bobby Korecky
had a shaky outing as he allowed three hits and five walks while striking out one in 2 2/3 innings. He got away with just one run crossing the dish after
Joel Carreno
(4-2) stranded his two runners and chipped in with two scoreless innings. He surrendered two hits and two walks with two K's. Lefty
Buddy Carlyle
stranded two runners for Carreno and punched out three of the four batters he faced.
Jeremy Jeffress
was nicked for an unearned run in the ninth one hit but struck out one for his second save.
Dunedin 1 Brevard County 0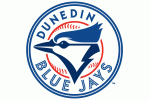 Dunedin, FL
— The sacrifice fly was also the weapon of choice for Dunedin.
Derrick Chung
's run scoring fly ball plated a
Gustavo Pierre
double in the second inning for the game's only run. Chung had one of six Dunedin hits.
Jon Berti
and
Mike Crouse
both doubled.
Shane Opitz
singled and stole his 10th base of the year.
Lefthander
John Anderson
pitched the first three innings and had just three baserunners to deal with in the form of one hit and two walks. He struck out a pair and racked up four ground ball outs.
Shawn Griffith
(1-3) hurled the next three frames and permitted just one hit against the Brewers affiliate, striking out three.
Justin Jackson
pitched a two-hitter and hit a batter over two scoreless frames, punching out a trio of batters.
Ajay Meyer
survived a three-hit ninth with a strikeout to nail down his eighth save.
Great Lakes 3 Lansing 1
Midland, MI
— Take a wild guess how the Lugnuts got their only run. If you said the sacrifice fly, not only are you a pessimistic bastard, but also you'd be right.
Emilio Guerrero
prevented the shutout with a deep enough fly ball in the eighth.
Chris Hawkins
had two hits for Lansing. Guerrero,
Christian Lopes
and
Jason Leblebijian
had the others.
Dalton Pompey
walked but struck out twice.
Santiago Nessy
walked but had a hat trick.
Kevin Patterson
was saddled with a golden sombrero.
Taylor Cole
(7-11) was just one out short of a quality start. He yielded two runs to the Dodgers affiliate on four hits and two walks. He struck out seven and four of his seven outs in play were on the ground. Southpaw
Griffin Murphy
was victimized for an unearned run on a hit and a walk but rung up 3 K's in 1 1/3 innings. Lefty
Chad Girodo
finished up with a one-hit inning with one strikeout.
GCL Blue Jays 2 GCL Pirates 1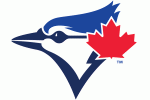 Bradenton, FL
— The Jays opened the scoring in the first when
Franklin Barreto
walked, stole his 10th base of 2013, advanced to third on a ground out and scampered home on a wild pitch.
Koby "Cosmo" Kraemer
singled home what proved to be the winning run in the fourth. Kraemer was a perfect 3-for-3 at the plate and also had a base on balls. Barreto also had a single, as did
Rowdy Tellez
and
Gabriel Cenas
.
Clinton Hollon
extended his shutout streak to 12 innings to begin his career. He lasted a career-high four frames, allowing just one hit and two walks while striking out three.
Chad Beck
(1-0) worked a clean fifth inning.
Miguel Castro
pitched the other four innings for the save, giving up a run on three hits and a walk while ringing up 5 K's.

DSL Brewers 2 DSL Blue Jays 1 (Game 1 - 10 Innings)
San Pedro de Macoris, DR
—
Daniel Rodriguez
pitched 5 1/3 innings, surrendering just one run on six hits and a walk while whiffing four. Lefty
Juliandry Higuera
stranded two runners for Rodriguez and put up 3 2/3 perfect innings, striking out two.
Pedro Diaz
(0-1) got two outs but his day was ruined by an unearned run. An error by
Deiferson Barreto
at second allowed the leadoff hitter to get on base and Diaz balked him home for the winning run.
The Jays only run came in the eighth inning as
Richard Urena
managed to stay in a rundown long enough between first and second to allow
Dean Bell
to score from third. Barreto was the only Jay to reach twice with a hit and a hit by pitch. Urena and
Michael De La Cruz
also singled.
DSL Blue Jays 5 DSL Brewers 4 (Game 2 - 7 Innings)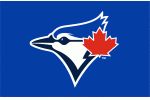 San Pedro de Macoris, DR
— A
Deiferson Barreto
single and an error by the first baseman allowed a
Rodrigo Orozco
double to score the game's first run in the first inning.
Juan Tejada
singled home a run in the third. An errant pickoff throw and a Tejada fielder's choice produced two more runs in the fifth.
Leudy Garcia
produced the eventual game-winning run with a — wait for it — sacrifice fly in the seventh.
Juan Kelly
had a perfect day at the dish with two hits and two walks.
Richard Urena
also had two free passes. Orozco had a walk and stolen base to go along with his double.
Francisco Eduardo
went the first four innings, giving up a run on four hits and a walk while striking out five.
Daniel Rodriguez
(3-1) had another go at the Brewers and didn't fare nearly as well as the first time around, allowing three runs over the final three frames on four hits. He struck out one and collected seven outs on the grass.
Boxscores
3. Juan Kelly, DSL Blue Jays
— Hitting .394 over his last 10 games and has a .402 OBP on the season.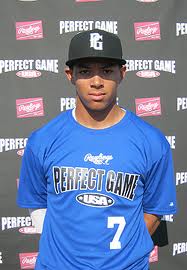 2. Clinton Hollon, GCL Blue Jays
— Just two hits and three walks allowed along with 10 K's in 12 scoreless frames.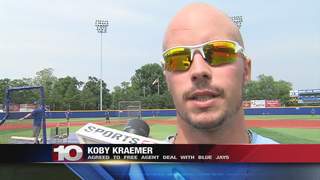 1. Koby Kraemer, GCL Blue Jays
— Batting .333 over his last 10 contests and .286 with runners in scoring position.
Tuesday's Probable Starters...DSL Blue Jays
— TBA vs. DSL Brewers, 10:30 am ET.
GCL Blue Jays
— TBA vs. GCL Pirates, 12:00 pm ET.
Bluefield
—
Zak Wasilewski
(3-1, 3.06) & TBA @ Bristol, 4:00 pm ET (DH).
Dunedin
—
Austin Bibens-Dirkx
(8-5, 2.91) &
Casey Lawrence
(4-6, 4.11) vs. Lakeland, 5:00 pm ET (DH).
New Hampshire
—
Sean Nolin
(7-3, 2.84) & TBA, 5:05 pm ET (DH).
Buffalo
— TBA vs. Syracuse, 7:05 pm ET.