A 4-4 Tuesday on the farm was lowlighted by a couple of strange losses — one involving the opposition winning with just one hit and another game was given away on a wild pitch during an intentional walk. The good news was Dunedin swept a doubleheader. Bluefield's double dipper was washed out. Lansing had the night off.
Syracuse 13 Buffalo 4


Buffalo, NY — Buddy Carlyle
(4-2) got the spot start, lasting two innings and giving up a two-run homer among his two hits. The lefty walked a couple and struck out a couple. Fellow southpaw
Tommy Hottovy
received a savage beating in his two innings of work. A game WHIP of 4.00 says it all. The Nationals affiliate scored five runs on seven hits, including a two-run homer, and a walk while striking out a pair.
Scott Gracey
did not fare much better, going 2 1/3 innings and surrendering three runs on four hits and a walk with two punchouts.
John Stilson
allowed a Gracey runner to score but pitched 1 2/3 scoreless frames of one-hit ball that included a punchout.
Mike McCoy
mopped up in the ninth and served up a three-run homer to
Josh Johnson
(not that JJ, of course, but not the only one to hurt the Jays organization this year!). All three runs were unearned after an
Andy LaRoche
error at third.

Clint Robinson
got Buffalo started offensively with a sacrifice fly in the first inning.
Jim Negrych
and
Moises Sierra
had back-to-back RBI singles in the fifth inning. LaRoche had an RBI double in the ninth, capping off a 3-for-4 night with two doubles and a walk.
Munenori Kawasaki
had two hits, a walk and a stolen base. Negrych and
Anthony Gose
had two hits apiece and Gose swiped his 21st base of the season.
Kevin Pillar
was 0-for-3 with a base on balls.

New Hampshire 5 New Britain 4 (Game 1 - 7 Innings)



New Britain, CT —
The Fisher Cats belted three home runs in this one.
Ryan Schimpf
opened the scoring in the second inning with a solo poke to right for his 19th of the season.
Andy Burns
and
Adam Loewen
went back-to-back with their solo jacks in the third to increase their lead to 3-0. For Burns, that was his sixth dinger and Loewen is now up to 14. Burns would double home one more run in the fifth, scoring
Kenny Wilson
from first after he singled. Wilson and Burns led the way with two hits apiece, with Wilson stealing his 10th base.
A.J. Jimenez
added a double.
Sean Nolin
(8-3) went the distance, surrendering four runs on nine hits and a walk against the Twins affiliate. Three of those runs were the result of two homers, one by
Miguel Sano
. Nolin had four strikeouts and four of his 10 outs were on the ground. The lefty picked off a runner and had a stretch of retiring nine of out 10 hitters.


New Britain 6 New Hampshire 5 (Game 2 - 7 Innings)


New Britain, CT
— The F-Cats were three outs away from a doubleheader sweep but a bullpen meltdown prevented that from happening.
Gabe Jacobo
helped the visitors claw back from an early 3-0 deficit with a two-run home run in the fourth inning. Jacobo struck again with a three-run bomb in the sixth to give him five on the season. Jacobo and
Kevin Ahrens
supplied two-thirds of New Hampshire's hit total with two each.
Kenny Wilson
doubled and
Andy Burns
singled.
Adam Loewen
walked twice and scored twice.
Tyson Brummett
was victimized by the middle infield as errors by
Lance Zawadzki
at second and Burns at short led to two of his three runs allowed being unearned. Brummett went four innings, giving up four hits and a walk while collecting four K's.
Randy Boone
(2-1) yielded three runs on three hits to go along with two strikeouts in 2 1/3 innings.
Alan Farina
got one out in relief of Boone but issued two intentional walks. The problem was Farina uncorked a wild pitch on the second intentional pass to give the Twins affiliate a walk-off victory. Break out the Pepto Bismol!
Dunedin 3 Lakeland 1 (Game 1 - 7 Innings)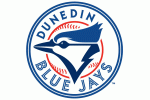 Dunedin, FL —
The Jays responded quickly to a Lakeland run in the third with one of their own in the home half of the inning.
Shane Opitz
delivered a two-out single to score a
Matt Newman
double. Newman tripled in his next at-bat in the fifth and raced home on a wild pitch.
K.C. Hobson
provided some insurance by knocking one over the right field wall for a solo shot, his 17th of the year, in the sixth. Newman had a 2-for-2 day at the plate and was the only Jay with a multi-hit effort. Toronto native
Marcus Knecht
singled, stole a base and threw out a runner at second base from left field. Fellow Canadian
Mike Crouse
whiffed three times for the hat trick.
Austin Bibens-Dirkx
(9-5) lasted five innings against the Tigers affiliate and yielded a run on six hits and two walks with a trio of strikeouts. Lefty
Tyler Ybarra
survived a hit and a walk in a scoreless sixth.
Blake McFarland
wrapped things up with a 1-2-3 seventh for his 17th save.

Dunedin 4 Lakeland 2 (Game 2 - 7 Innings)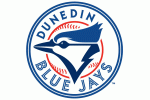 Dunedin, FL —
The Jays waited until the sixth inning to snatch this one away from the Flying Tigers.
Marcus Knecht
worked a bases-loaded walk but
Matt Newman
tied the game with a sacrifice fly.
Pierce Rankin
gave Dunedin the lead for good with a two-run single. Rankin and
Mike Crouse
were the only Jays to get on base twice with a single and a walk. Crouse also reached the 20 stolen base plateau.
Casey Lawrence
threw 3 1/3 innings of two-run ball on four hits and a walk. He struck out two and five of his seven outs in play did not escape the infield. Lefty
Tony Davis
allowed a Lawrence runner to score but pitched 1 2/3 innings of scoreless ball on one hit and two walks. Four of his five outs were strikeouts.
Dustin Antolin
(2-1) rang up three K's over two perfect frames.
Everett 5 Vancouver 3Vancouver, BC
— The Canadians returned home from their road trip in Boise and returned to their losing ways with
Larry Walker
in the house. Despite losing four of five in Boise, Vancouver was in a three-way tie with Everett and Spokane for first place in their division with 8-10 records. 


Colton Turner
(3-3), who was returned to Vancouver from Lansing, kept the Mariners affiliate off the board for the first 3 2/3 innings but was victimized by an
Austin Wilson
two-run homer to score
Justin Seager
. I saw Kyle's younger brother in the batting cage an hour before the game and the work paid off as he had a three-hit night and a walk.
Turner could only get two more outs in the fifth before leaving. The lefty was charged with five runs on eight hits and a walk to go along with three punchouts.  Turner was throwing around 85-87 miles per hour but did reach 90 at one point. Southpaw
Alonzo Gonzalez
inherited two runners and one of them scored. He scattered two hits and two walks and struck out a pair over 3 1/3 scoreless frames.
Matt Johnson
induced three ground ball outs to finish up in the ninth. 
L.B. Dantzler
doubled home a pair of runs in the sixth inning to get the C's on the board. He was robbed of a hit in the eighth on a diving catch by left fielder Phillips Castillo but his throwing error went into the Everett bench outside of the dugout and that allowed
Chaz Frank
to score all the way from second base.
Dickie Thon Jr.
had a single as the designated hitter in the first inning but gave way to
Dan Arcila
on the basepaths. He has been bothered by a sore ankle for the better part of two weeks.
GCL Blue Jays 6 GCL Pirates 1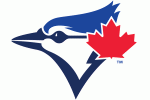 Bradenton, FL
— The Jays erupted for a five-spot in the top of the first inning.
Dan Jansen
brought in the first run with a bases-loaded walk before
Sean Hurley
cleared the bases with a three-run double. Hurley eventually scored on a passed ball.
Thomas Collins III
doubled home the Jays final run in the third. Hurley was the only Jay to record two hits and Collins reached twice by drawing a walk.
Franklin Barreto
and
Nathan DeSouza
also had extra-base hits.
Gabriel Cenas
earned a free pass.
Chris Rowley
(4-0) pitched six innings of four-hit ball and the run he allowed was unearned after a throwing error by Barreto at short. He struck out three and eight of his 14 outs in play were on the ground. Rowley retired the first eight hitters in a row and 15 of the first 16.
Danny Barnes
had an excellent outing, striking out the side in his one inning of work. Lefty
Jacob Brentz
walked one and balked but had one strikeout in the eighth.
Kamakani Usui
finished up with one K in a scoreless ninth.

DSL Brewers 3 DSL Blue Jays 2
San Pedro de Macoris, DR
— The Jays scored both runs without the benefit of a hit.
Ronniel Demorizi
drew a walk in the second inning, went to second on a wild pitch, advanced to third on an error and ran home on another wild pitch. The other run came in the fourth when
Juan Kelly
walked, reached second on a ground out, made it to third on a wild pitch and executed the front half of a double steal with
Juan Tejada
swiping second. Tejada had two steals in this one. The Jays only had two hits, one by Demorizi and the other by
Javier Hernandez
.
Angel Perdomo
(0-1) threw a no-hitter! He also struck out five! Sadly, the lefty pitched just two innnings and allowed two runs on four walks. One of the runs was unearned. Fellow lefty
Wilfre Aleton
also threw a no-hitter! However, he walked three in his one-inning outing and that resulted in a Brewers run.
Jhonny Hernandez
threw a no-hitter! He struck out two! He was perfect!
Rauly Castillo
had a no-hitter going...but he blew it after giving up a one-out single in the ninth. He struck out one over three scoreless frames.
Boxscores
*** 3 Stars!!! ***

3. Sean Nolin, New Hampshire
—
Has 103 strikeouts in 92 2/3 innings and is a perfect 7-0 on the road with a 2.52 earned run average.

2. Gabe Jacobo, New Hampshire
—
Has a 1.163 OPS over his last 10 games and 29 extra-base hits with Dunedin and New Hampshire this season.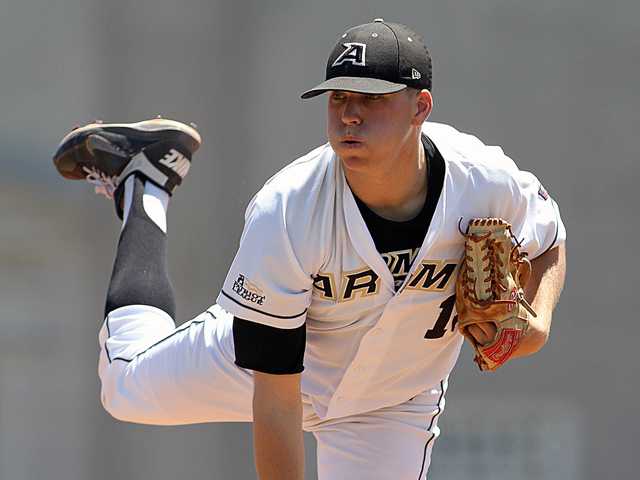 1. Chris Rowley, GCL Blue Jays
—
A 39-3 K-BB ratio over 32 2/3 innings and a 1.10 ERA
.


Wednesday's Probable Starters...

DSL Blue Jays -
TBA vs. DSL Tigers, 10:30 am ET.
GCL Blue Jays
- TBA vs. GCL Yankees1, 12:00 pm ET.
Bluefield
-
Zak Wasilewski
(3-1, 3.06) & TBA, 6:00 pm ET (DH).
Dunedin
-
Aaron Sanchez
(2-4, 3.64) vs. Lakeland, 6:30 pm ET.
Lansing - Ben White
(7-6, 3.64) @ West Michigan, 7:00 pm ET.
Buffalo
-
Drew Hutchison
(0-1, 14.73) vs. Rochester, 7:05 pm ET.
New Hampshire
-
Kyle Drabek
(0-1, 3.38) @ New Britain, 7:05 pm ET.
Vancouver
- TBA vs. Everett, 10:05 pm ET.