New Hampshire and Dunedin were bombed and Bluefield was blown away in a doubleheader sweep. That's the bad stuff out of the way. The good news was the affiliates won six out of 11, including a doubleheader victory and a walk-off win.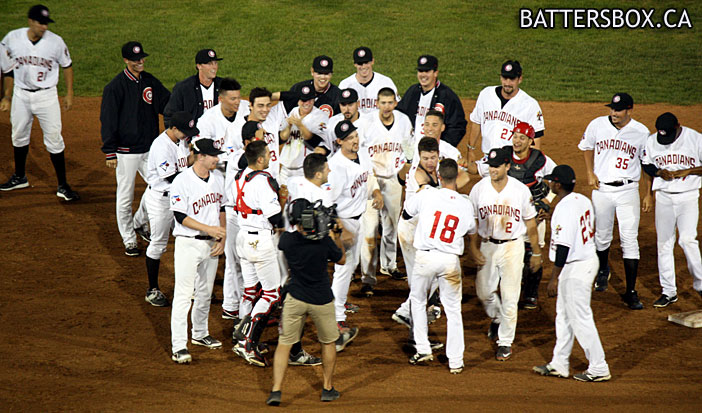 The Vancouver Canadians celebrate a walk-off victory over Everett thanks to
Sean Hurley
's RBI double. Hurley almost lost his shirt in the celebration.