Minister Of Defence 5, Seattle 3
Wednesday, July 26 2006 @ 09:30 AM EDT
Contributed by: Jonny German
John McDonald was a 12th round pick out of Providence in 1996, so making the big leagues was a long shot for him from the get-go. On the strength of his excellent defence, he beat the odds and got his first taste of the Show in 1999 with Cleveland. Since then he's been up and down between the minors and the majors, been a backup infielder, been non-tendered, been traded for himself. With over 5 years of Major League service time, he's earning relative chump change – half a million dollars. And last night, he did something he's probably dreamed of since Little League: he hit a grand slam.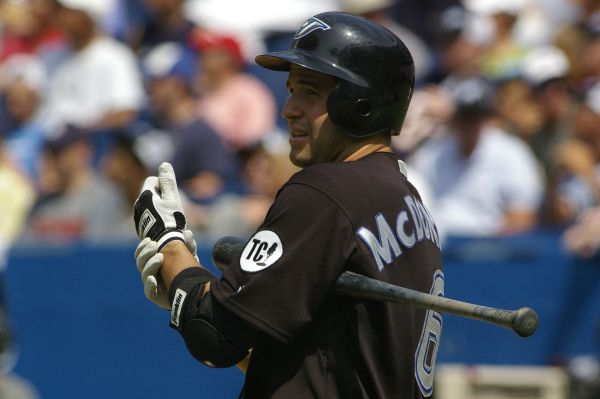 But while fate smiled on him to accomplish this feat (on just the sixth homer of his career), it also had a little chuckle at his expense. The slam came with his team already routing the opposition 8 – 3. With two down in the ninth inning. Playing on the west coast, with most Blue Jay fans soundly asleep. In a game in which the defensive specialist committed a throwing error.
Star of the Game
: Johnny! Besides the slam, he also drove in a run with a bases loaded walk in the 5th inning. The Jays were already ahead 6 – 0 at the time, so all 5 of McDonald's RBIs were essentially meaningless.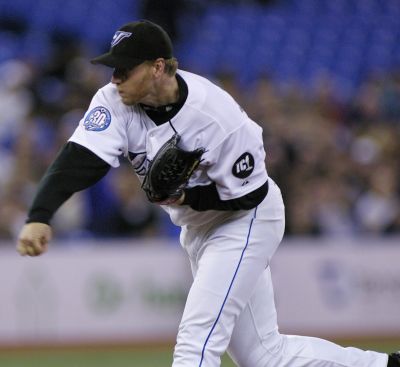 Unsung Hero
: Roy Halladay heard that people were concerned about his strikeout rate despite his otherwise outstanding performance this year, so he went out and fanned 6 Mariners over 7. All 3 runs (2 earned) off him came after Toronto had opened up a 7 run lead.
And hey, let's give a shout out to the Vernon-less, Rios-less, non-sinking offence: Troy Glaus had a perfect 3-for-3, 1 double 2-walk game. Freed Johnalanotto bashed out 5 hits at the top of the order, including 2 doubles and a homer. The re-born Eric Hinske doubled and singled. And back when it was still a ballgame, A-Ron Hill plated two with a double (he also reached twice on walks).
For the Mariners
: Ichiro Suzuki rang out another 3 hits. Question: has Suzuki really earned all the hype and adoration he gets? Maybe he did in Japan, but for my money he's been an excellent Major Leaguer, not a once-in-a-lifetime star whose accomplishments demand that his first name be followed by an exclamation point rather than his surname.
Elsewhere
: Boston, New York, and Minnesota won, Detroit and Chicago lost.
The AL W L PCT GB
Tigers 67 33 .670 -
Red Sox 61 38 .616 5.5
White Sox 59 40 .596 7.5
Yankees 58 40 .592 8.0
Twins 58 41 .586 8.5
Blue Jays 56 44 .560 11.0
Angels 51 49 .510 16.0
A's 51 49 .510 16.0
Ugh. That really drives home how strong the AL East and Central are. I have no doubt that Toronto would be on the top of any other division.
Today
: The rubber match sees A.J. Burnett tossing for Toronto, Jamie Moyer for Seattle.
---

https://www.battersbox.ca/article.php?story=20060726092427949