TDIB: Jays beat Orioles
Tuesday, August 08 2006 @ 08:45 AM EDT
Contributed by: Gwyn
That's more like it

With teasing Ted scratched at the last minute the bullpen had to step in to take on the not-very-feasome-at-all O's, they were more than up to the job. Why is Baltimore running out Russ Ortiz anyway ? if he's the answer you're asking the wrong questions.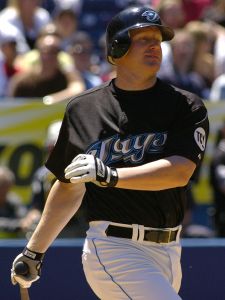 Star of The Game: Lyle Overbay after his little rest came back fully restored and full of power and ribbies. He homered and had five batted-in.

Unsung Hero: Brandon League had arguably his best performance in the bigs pitching the final four and giving up just one walk, he even got a save for his troubles.

For the O's: Bruce Chen showed signs of life with three strikeouts in his two scoreless Innings, not much else good to report yesterday for Baltimore, the rest of the season could get ugly again if this effort is anything to go by.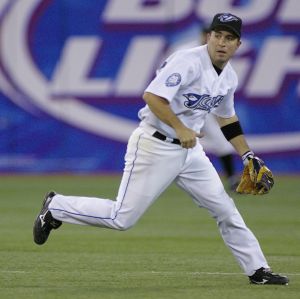 Defensive Play of the Game: There was lot's of defensive goodness yesterday. Tallett had a nice pick-off of Brian Roberts in the first. John McDonald flashed some lovely leather with a throw from his knees to start a double play to end the third. But the no-prize goes to Aaron Hill for his DP in the fourth when he caught a hot-shot Ramon Hernandez liner over the bag at second and flashed a throw to Overbay to double-off Conine at first.

Elsewhere in the East: Tampa bay dropped a close one to the Mariners and Raul Ibanez's 23rd Homer. Boston and New York, didn't play, but start a series today allowing their fan bases to build to a simmering pitch of self-important excitement.

Today: Marcum takes on Daniel Cabrera, Erik Bedard who has had food poisoning is being held back to face Doc on Wednesday. Hopefully the planets aren't aligned in such a way that Cabrera has one of his dominating starts and gets everybody excited about his future again. One of his normal efforts where he walks everybody in sight would be most welcome though.

---

https://www.battersbox.ca/article.php?story=20060808082527323