TDIB Monday: Here We Go
Monday, October 02 2006 @ 04:00 AM EDT
Contributed by: Magpie
So that was 2006, eh?

We will have post-mortems and second-guessing galore in the weeks and months to come. But first, there is urgent business. We must identify our post-season rooting interests. We have about a month of pretty intense baseball ahead of us.

So here's how I feel about the eight survivors, listed in rooting order:

8. New York Yankees - Be serious. I admit, it was pleasant to see all the gang at Bronx Banter practically cheering the Jays on this weekend. But we're not fooled - they just wanted to heap additional humiliation on the Red Sox. In the final analysis, cheering for the Yankees is like cheering for Microsoft (to update an ancient simile.) I may use Windows myself, I may find Apple people terminally irritating, but...

7. St. Louis Cardinals - You young fellas have no idea how irritating Tony LaRussa is after you've been watching him for about thirty years.

6. Los Angeles Dodgers - Dodgers? Yuck. But it would kind of cool for Grady Little to manage a world championship. It could happen - after all, Bob Brenly managed the 2001 champs, and he was the most incompetent game manager I have ever seen. (Which I think tells you just how unimportant that part of the manager's job truly is.)

5. Detroit Tigers - Yeah, yeah, yeah. Great story. I have not forgotten 1987. I will never forget 1987. The scars have not healed. This is as close to forgiveness as I can manage.

4. San Diego Padres - They and they alone of our contenders have never won the big prize, and they have some players I like quite a bit - Peavy, Giles, Greene. There's also a few old Blue Jays wandering around (Woody, Boomer), as well as the son of an all-time Jays fave; there's a couple of Hall-of-Famers who've never won a championship (Piazza, Hoffman.) I'd be cool with it.

3. Minnesota Twins - They're a nice story, and it's simply impossible not to like Mauer and Morneau and Santana. It would be a nice way for Brad Radke to wrap up his fine career. They could rank higher, but... the Twins two most recent championships (1987 and 1991) are still fairly fresh in my mind, and both years I thought the local nine had a better team. And I'm still a little bitter about it.

2. Oakland Athletics - Mainly because Barry Zito is one of my favourite players, for the usual utterly irrational reasons, and this would be a fine, fine way for him to wrap up his days in green and gold. And as a bonus, Joe Morgan just might lose his mind. Completely.

1. New York Mets - I have, oh, so many reasons. And some of them are even pretty good.

First of all, Carlos. He hit more than 300 homers for the Blue Jays and I calculate that I was in the house to see about 40 or 50 of them. In other words, of all the home runs I have seen in my life, Carlos Delgado hit more than anyone else I've seen. Which is kind of cool. Watching him play here for all these years is one of the highlights of my Life as a Fan, and he gave me so many, many wonderful and exciting moments of pure Baseball Pleasure. And he's one of the game's genuinely good people. So if there are still people out there who harbour some resentment or hold some grudge about his departure from Toronto... GROW UP, will ya? Now? Or at least save it for Shawn Green, who is far more deserving of your resentment.

Tom Glavine is obviously one of the great pitchers of our time, a no-doubt-about-it Hall of Famer. And he achieved immortality in my house long ago for his co-starring role in the great "Chicks dig the Long Ball" Nike spot. This year, I saw him pitch in person for the first time. He beat the Jays, but I forgive him because he was such a treat to watch. He basically threw one pitch all night - it was more or less a fastball. He just changed speeds on it and moved it around the strike zone, and had major league hitters off-balance - literally off-balance, hitting off the wrong foot with their hands out of position - all night long. Hundreds of guys out there can sting the radar guns. Practically no one can pitch like Tom Glavine.

El Duque. Come on. What's not to like?

Willie Randolph. He spent all these years working for Steinbrenner, playing in the Bronx Zoo with Reggie and Thurman and Sparky and Winfield. And all he ever did was behave like a gentleman and play really, really well - maybe not quite a Hall of Famer career as a player, but closer than most people give him credit for.

But finally, first and foremost, Julio needs a ring! On Saturday, Julio Franco matched his personal career high by driving in five runs. He's clearly going to keep playing until he a) gets his ring or b) gets 3000 hits. Whichever comes first. He's got 2566 hits now, but as a part-time player averaging about 50 hits a season, he'll have to keep playing another ten years to get there. But I'm not going to bet against him...

Moving on. Way back in March, when hope was springing eternal, it occurred to me to wonder just how often a team improved its Won-Lost record by 10 games or more. Such were my hopes, in the innocent days in March.

I did a little research and reported my findings.

My point of departure, of course, was the 2005 season. In 2005, three AL teams (Chicago, Cleveland, Toronto) had improved by 10 games, while one team (Texas) had declined by 10 games. In the NL, four teams (Arizona, Milwaukee, Washington, New York) had improved by 10 ten games, and three (Los Angeles, San Francisco, Chicago) had declined by 10 ten games.

And so, I issued my Universal Challenge to one and all - name two teams in each league that would improve by 10 games, and name one team in each league that would decline by 10 games.

By imperial fiat, I declared that the Florida Marlins were Ineligible in the Decline category. What did I know?

Only two AL teams improved by 10 games in 2006 - Detroit and Minnesota. Two teams declined by 10 games -Cleveland and Boston.

In the NL, two teams improved by 10 games - New York and Los Angeles. Four teams declined by 10 games - Washington, Atlanta, St. Louis and Chicago.

The complete list, for your perusal:


LADDERS

 1. Detroit       +24
 2. Los Angeles   +17
 3. NY Mets       +14
 4. Minnesota     +13
 5. Colorado      + 9
 6. Seattle       + 9
 7. Toronto       + 7
 8. Cincinnati    + 7
 9. San Diego     + 6
10. Kansas City   + 6
11. Oakland       + 5
12. NY Yankees    + 2
13. Texas         + 1
14. San Francisco + 1

STANDING STILL

15. Pittsburgh      0

SNAKES

16. Arizona       - 1
17. Philadelphia  - 3
18. Baltimore     - 4
19. Florida       - 5
20. Tampa Bay     - 6
21. LA Angels     - 6
22. Milwaukee     - 6
23. Houston       - 7
24. Chicago Sox   - 9
25. Boston        - 9
26. Washington    -10
27. Atlanta       -11
28. Chicago Cubs  -13
29. Cleveland     -15
30. St. Louis     -17


That makes, by the way, consecutive seasons in which the Mets have improved by 10 more games, while the Cubs were declining by 10 more games. Say goodnight, Dusty.

As I was asking for four teams that would improve, you'll need a perfect score to get that part right. Did anyone come close?

No one named all four of this year's 10 game improvements. The best forecast was by our own Jonny German, who actually named three of them - he had the Tigers, Mets, and Dodgers. Three people went with the Mets and Dodgers (Our own Rob, WaveBurner, and CeeBee) and another three had the Tigers and Dodgers (Hollywood Hartman, Craig B, and me.)

As for the losers... who knew? None of us thought the Cubs would fall off another cliff. Only Anders saw the sag of St.Louis, and only JBrumfield had no faith in Cleveland. Only WaveBurner went on record saying that 2006 would be the year that the Braves actually did decline. There were some folks who hedged their bets by picking more than one team in the falling-off-the-cliff category. All this did was confuse me...

Really, nobody really knows anything. Yogi Berra, as always, had it right:

In baseball, you don't know nothing.

For somewhere in the archives, I know not where, is that detailed pre-season poll, the one where I announce that Brett Myers will win the 2006 NL Cy Young Award. Hey, you have to give me this - I'm improving. The year before, I voted for Oliver Perez...

Anyway. Bring on the post-season. And say it with me, people:

JULIO NEEDS A RING!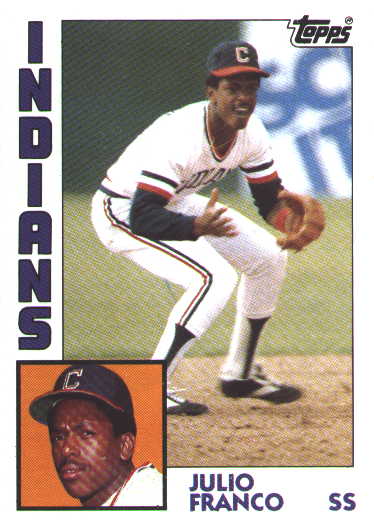 ---

https://www.battersbox.ca/article.php?story=20060930160954760