Jays Canada Day Jerseys & Caps Unveiled
Friday, May 15 2009 @ 02:52 AM EDT
Contributed by: #2JBrumfield
A thread from the excellent website www.sportslogos.net pointed out that www.bluejays.com is now selling the Canada Day jerseys and caps the team will wear when they take on the Tampa Bay Rays at the Rogers Centre Wednesday, July 1st.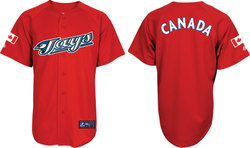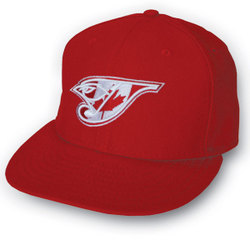 The caps are basically the red version of the 4th of July ones they wore last year.
Here's a trip down memory lane of some of the Canada Day jerseys the team has worn since beginning the tradition back in 1996.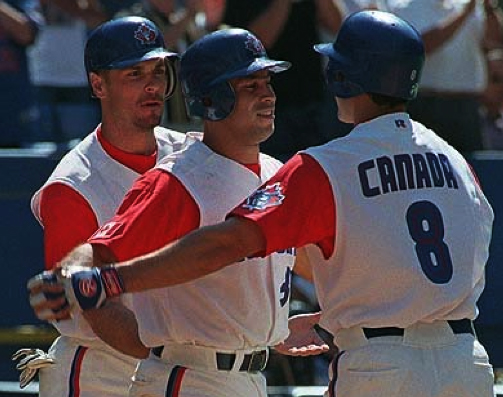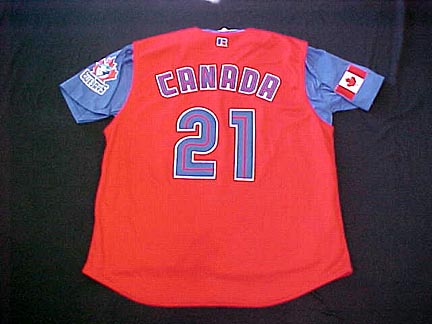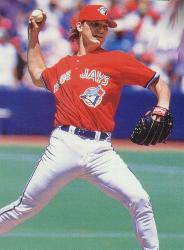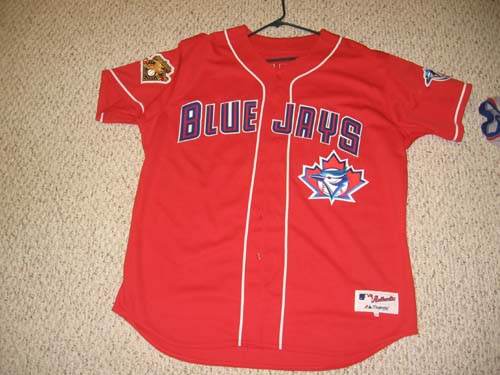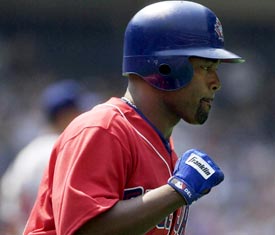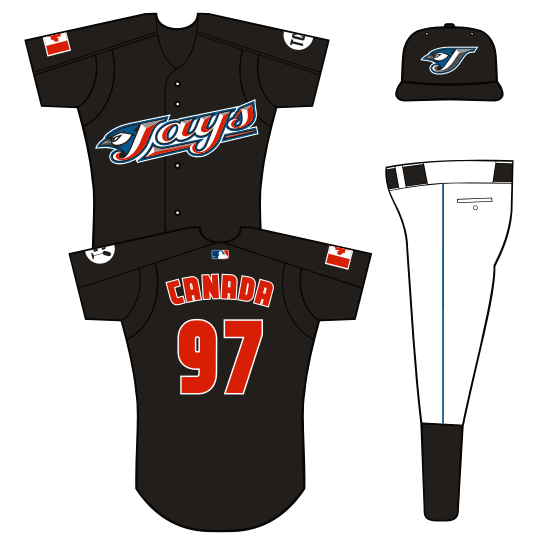 I also recall another white version with just red piping in the front and a mini-Canadian flag on it but I couldn't find a photo of that one. They did wear Canada Day jerseys for 2002 even though the game was played June 30th. In 2003, they played the Expos on the weekend closest to Canada Day at home but did not bother to wear a Canada Day jersey. They revived the tradition in 2006 with the black uniforms and the Philadelphia Phillies had mini-Canadian flags on their caps that day.
This year will mark the first time in three seasons the Jays will be wearing Canada Day unis once again. It's too bad they don't wear these for Victoria Day as well. What do you think of the 2009 version of the Canada Day uniforms, Bauxites? Where would you rank them in terms of their past versions?
Here's a couple of Jays-related Canada Day questions for you.
Trivia Question#1: Who started on the mound for the Fighting Jays in the 2006 Canada Day game?
The winner gets a picture of my cat Elmo!
Trivia Question #2: Who is in the middle of the picture with Ed Sprague and Alex Gonzalez up above ?
The winner gets a personalized autographed roll of toilet paper from someone not so famous! If I must, I'll just forge various names of the Batter's Box Roster! If you're a male, you can pick up your prize at the first stall you see in the men's washroom near section 518 before Sunday's game. If you're a female, you're out of luck unless you're not shy about going into men's washrooms.
Sorry, the media are not invited for any photo ops unless it's Erin Andrews, Martine Gaillard, Evanka Osmak, Nikki Reyes, Holly Horton, Jennifer Hedger, or Leah Hextall.
UPDATE 05/15 @7:20 p.m. - Hazel Mae's invited too!!
UPDATE 05/15 @ 10:55 p.m. - Magpie wins Prize number 2 for his future number 2's!!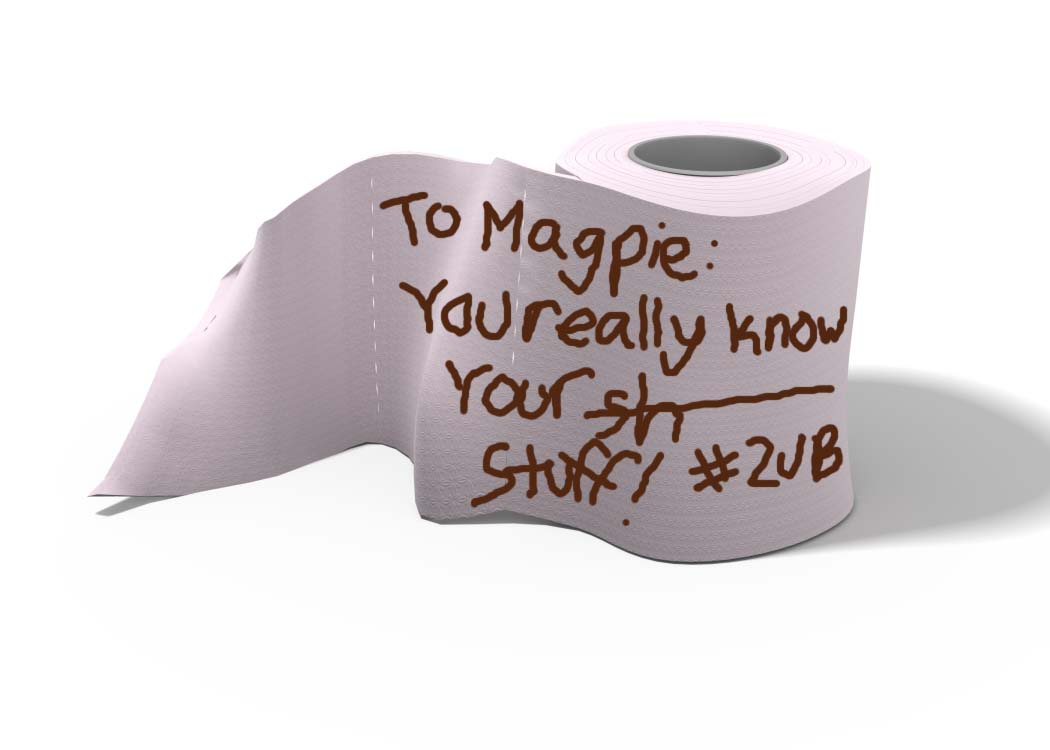 UPDATE 05/17 @ 12:30 a.m. - VBF wins Prize number 1. It was indeed Ty Taubenheim. He pitched five shutout innings but it was Scott Downs who got the win in relief that day when they beat the Phillies. Enjoy this picture of my cat!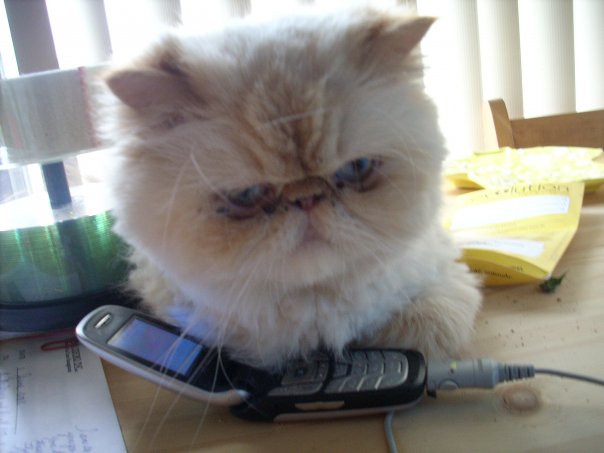 Elmo is ordering his Jays playoff tickets.
---

https://www.battersbox.ca/article.php?story=20090515010602348