Meet Kenny Wilson, Mark Sobolewski and Markus Brisker
Monday, June 08 2009 @ 10:20 PM EDT
Contributed by: Gerry
Ten days ago, In Lansing I spent some time with Kenny Wilson, Mark Sobolewski and Markus Brisker and had them answer a few questions. Wilson was on the DL and is still on the DL but as you will see from his answer he hopes to be back this week. A couple of days after our chat Markus Brisker was reassigned to extended spring training, hopefully he will have a chance to play in Auburn this summer.
BB: How much of an adjustment was it for you when you started playing professional baseball?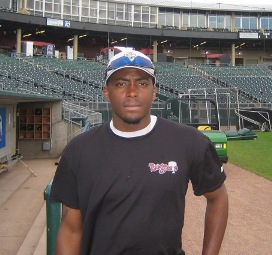 Brisker: It was a big adjustment, you have to get used to the pitching and the speed of the game. And in high school they babied you a lot but here you gotta know what you have to do, so it's a big adjustment.
Sobolewski: You see a lot of the same guys you played against in college or in the Cape Cod summer league, and that league is tough as anything. The competition wasn't much of an adjustment, the main challenge was finishing the year, we had just played a full college season and then you play all summer so the challenge was finishing strong and keeping your energy.

BB: What was the biggest thing you learned last year?
Brisker: The biggest thing I learned was handling adversity. In high school you didn't fail a lot, you were the star on your team, but last year there were a lot more stars than just you out there playing. You have to learn how to handle the ups and downs.
Sobolewski: To come to the field everyday prepared, ready to go, ready to work. Defensively it's getting your work in and staying focused. Offensively I had hit with a wood bat before in the Cape Cod league but learning how to drive the ball with a wood bat. That is the main thing I am working on, even now.
Wilson: Coming to the park every day ready to play. It's not like high school where you play two or three days a week. You have to come every day ready to play and especially here playing 142 games, that's when it really matters. You have to come to the park every day prepared, you can't take any days off.

BB: When you went to spring training this year did any of the previous years high school kids warn you about what to expect in Lansing?
Brisker: They did, especially about the coldness. They said it is going to be a long season, it's going to be a grind so you have to be ready for it.
Wilson: Some of the guys told me it was cold, that there were a lot of people up here, that the fans here are great, that the games against West Michigan are always tight games. But everyone said it was fun, a great experience.

BB: When you did come here how tough was it to play in April?
Brisker: It was tough, you are trying to stay loose, not get stiff, but your hands are cold when you go up to the plate and you can't feel the bat, it was tough.
Sobolewski: A lot of us are from Florida or California or the Islands so the weather was a tough adjustment.

BB: What are the big things you are trying to accomplish this year?
Brisker: Become a better player and learn more than what I know now. And to be productive.
Wilson: In the off-season when I was training I was telling myself I would like to be the MVP of the Midwest League, that would definitely be a big accomplishment for me. Then I wanted to steal 60 bases to that's another goal.

BB: How do you find the pitchers pick-off moves here?
Wilson: The moves are OK but the catchers have better arms than in the GCL. You learn not to run on every single pitch, the key is getting good jumps, you have to make sure that if you don't get a good jump not to run. If you get that right timing and the pitcher goes home take off and get the bag, but don't try and force it.

BB: With Kenny Wilson injured you are playing a lot of centre-field. Can you handle that well with your athleticism or do you still have a lot to learn?
Brisker: Athleticism helps but you have to learn positioning, where to throw the ball in certain circumstances and things like that so there is a lot to learn.

BB: You have lost some time with injuries at the end of last season and early in this one? Were they the same or different?
Sobolewski: They were different, in high school and college I never missed any time. I played most of last summer up to the last two weeks and my ankle was bothering me, I played through it for two weeks prior to that, but then they shut me down, I had an MRI and they had to go in and correct some things that were going on in my ankle, some cartilage damage. Once that was taken care of I rehabbed this off season and now it's 100%. This spring training I was ready to go, I got there early, and in our first spring training game I pulled my quad. That's just one of those things, sometimes it just happens but that's OK now too.

BB: How happy are you with your season so far?
Sobolewski: I am happy but not satisfied, I am still trying to drive the ball a bit better. I feel good at the plate but I can still improve. Defensively I have had some good games but I have made some bonehead plays too.

BB: How frustrating is it to be here watching and not being able to get on the field?
Wilson: It's probably the toughest thing I have had to do in a long time. Everybody is out there having fun but you get to see things from a different perspective and you get to pay attention more and analyse things. You learn what to do in certain situations if you don't know what to do.

BB: How long before you are back on the field?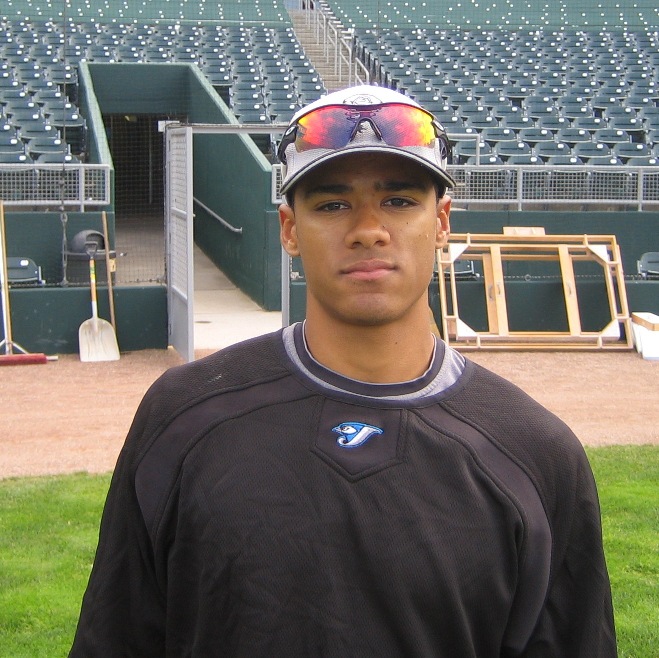 Wilson: The trainer told me two weeks (this was on May 30th) but I would like to push it but I don't want it to get any worse. I want to play as soon as I can.

BB: You started slowly but made a lot of improvements in May, what happened?
Wilson: We have been working on my swing, not so much my swing as my approach and positioning and getting ready to hit. I was really starting to trust it, I had done it a few times in games and I started to hit the ball harder but right at people but I kept telling myself just keep putting the same swing on the ball and they will start to find holes and they did start to find holes.
---

https://www.battersbox.ca/article.php?story=20090608172008205