Just Another Manic Monday!
Tuesday, July 21 2009 @ 11:22 AM EDT
Contributed by: #2JBrumfield
Just another fun day in the baseball world Monday night and the Jays had nothing to do with it as they enjoyed the day off.
With no Jays result to break down, I did a little channel surfing on MLB TV. The one game I didn't stay up for was the wildest game of the night. The Minnesota Twins snatched defeat from the jaws of victory, flushing a 12-2 lead down the crapper in come from ahead loss 14-13 loss in Oakland. The game also ended on a controversial note thanks to a horsebleep call from the home plate umpire.
The Pittsburgh Pirates managed to finally beat the Milwaukee Brewers for the first time since the Clinton administration, or it only seemed that way. The Bucs ended a 17 game losing streak to the Brew Crew that dated back to 2006 with an 8-5 win at PNC Park. However, things got a little heated when Pirates reliever Jeff Karstens was plunked by the Brewers Chris Smith. It was apparently in response to Karstens beaning Ryan Braun back in April. Former Buc Jason Kendall kept calling Pirates pitching Joe Kerrigan by the wrong name. Lost in the hoopla as well was a 4-for-4 performance by Felipe Lopez in his Milwaukee debut. The former Jay also drew a walk in his other plate appearance.
The New York Yankees got a walk-off dinger from Hideki Matsui as they prevailed against Baltimore 2-1. However, the O's saw former Jay Cesar Izturis and Brian Roberts both get thrown out at the dish in separate plays in the eighth.
Finally, the Chicago White Sox tried to give one away against Tampa Bay but Bobby Jenks finally slammed the door shut in the mother of all save nail-biters.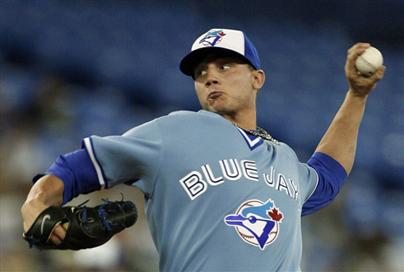 Tonight, Brett Cecil gets to relive his ML debut as he pitches against the Cleveland Indians at Domer's Place. He didn't get the win in that game back in April but it turned out alright in the end! Cecil will throw the first pitch tonight at 7:07 p.m. EDT or thereabouts. Cliff Lee will try not to stink out the joint against the Jays like he did in April.
And as a public courtesy, SAY NO TO DRUGS!
---

https://www.battersbox.ca/article.php?story=20090721101559716