Another Reason To Hate The Yankee$
Friday, November 06 2009 @ 09:12 AM EST
Contributed by: #2JBrumfield
Evil Empire manager Joe Girardi is looking to change his uniform number from 27 to 28. My suggestion to him is to 86 this idea.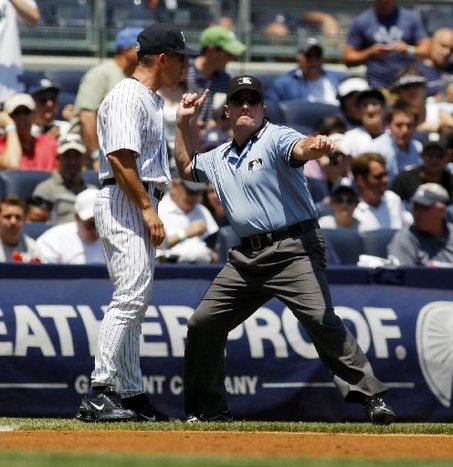 In all fairness, Girardi did bail someone out of a jam recently.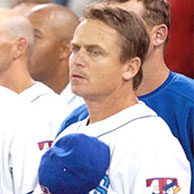 Personally, I think it's ridiculous for managers and coaches to have numbers to begin with. They're usually wearing team-issued windbreakers or fleece sweaters over their jerseys anyway. You'd never know that former Jays manager John Gibbons used to wear number five. The last player to wear it was Chris Woodward.
In other news......free agency filing season is underway, Bobby Abreu re-signs with the Halos and the Royals may or may not have traded honourary Canadian Mark Teahen to the White Sox.
No word yet on the John Halama Lama Ding Dong Dominican adventure. Test your knowledge of Spanish here.
---

https://www.battersbox.ca/article.php?story=2009110609083646