Former Expo Fryman & Scout Piche Pass Away
Monday, February 07 2011 @ 12:35 PM EST
Contributed by: #2JBrumfield
The Montreal Expos family is mourning the loss of reliever Woody Fryman and scout/bullpen catcher Ron Piche. According to the Montreal Gazette, Fryman died of Alzheimer's Disease at the age of 70 while Piche lost his battle with cancer and blood poisoning at the age of 75.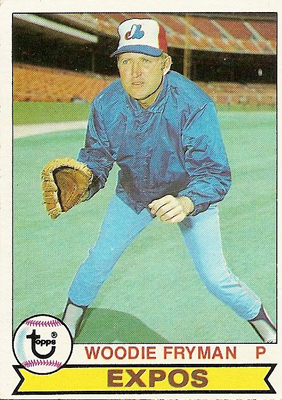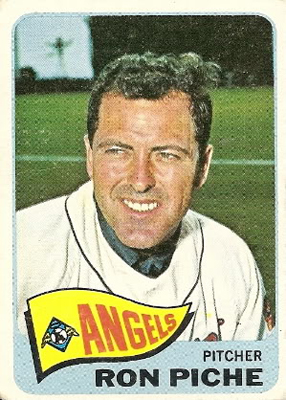 1979 Topps Baseball Card of Woody Fryman. 1965 Topps Baseball Card of Ron Piche.
Woodrow Thompson Fryman began his big league career as a 26 year-old starter with the Pittsburgh Pirates in 1966 and posted a 12-9 record with a 3.81 earned run average, nine complete games and nine consecutive games that included three consecutive shutouts. In 1968, the Kentucky native went to the other side of Pennsylvania to join the Phillies as he was among four players dealt to Philadelphia for Jim Bunning. Fryman earned an All-Star berth that season and despite a 12-14 record, he had an ERA of 2.78 with 10 complete games and five shutouts. The 6-foot-3 lefty's stay in the City of Brotherly Love lasted until August 1972 when he was claimed on waivers by Detroit. After losing 10 games with the Phillies, he won 10 games with Detroit as he lost just three decisions while compling a 2.06 ERA. Six of his 14 starts saw him go the distance and he earned a goose egg along the way. Fryman's performance helped the Tigers win the American League East.
Fryman couldn't find the same type of success over the next two seasons with the Tigers and he was traded to Montreal. He won 22 games with the Expos over two seasons, kept his ERA below 3.50 and earned his second All-Star team selection in 1976. However, he was dealt to Cincinnati for Tony Perez as part of a four player deal. Fryman was only a Red for the 1977 season and was dealt to the Chicago Cubs the next year. Later in '78, the Cubs traded him back to the Expos and that was where Fryman would finish up his career which lasted until 1983. In 1979, Fryman would become a key member of the Expos bullpen as he had three seasons of double digit saves, including a career high 17 in 1980. He would post a career best 1.88 ERA while winning five games and saving seven others in 1981 to help the Expos reach the playoffs for the only time in franchise history.
Fryman won 141 games, saved 58 games and recorded a 3.77 ERA over his 18 year big league career. He also belted two home runs and drove in 25. Fryman was elected into the Montreal Expos Hall of Fame in 1995.
---
Ronald Jacques Piche made it to the bigs in 1960 with the Milwaukee Braves. As a 26 year-old, he won three games and saved nine others for the Braves in his rookie season. The 5-11 righty out of Verdun, Quebec, was in Milwaukee until 1963. After missing all of 1964, Piche resurfaced with the California Angels in 1965. He was later dealt to Minnesota in the off-season before being sent to St. Louis for his final big league season in 1966.

Of his 134 major league appearances, 123 of them were in relief as he won 10 games and collected 12 saves with a 4.19 ERA. Piche was elected to the Quebec Sports Hall of Fame and the Canadian Baseball Hall of Fame. He was also a volunteer firefighter in Montreal.

Condolences to the family and friends of Woody Fryman and Ron Piche.
---

https://www.battersbox.ca/article.php?story=20110207102920384