What A Story, Mr. Lawrie!
Friday, March 11 2011 @ 11:12 AM EST
Contributed by: #2JBrumfield
'Cause after all, he'll hit the baseball! There's still a long way to go but Brett Lawrie continues to make his case that he should play his second ever game at the Dome April 1. The Canadian third baseman (who was at the Dome not that long ago) slugged his second homer of the year to help the Blue Jays knock off the Twins 7-4 Thursday afternoon in Fort Myers. Jays fans are hoping for similar results during the season opening series at home April 1-3.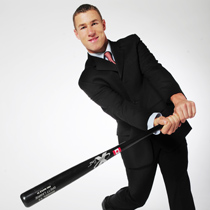 Brett Lawrie is hitting .381 so far this spring with two homers and five runs batted in over 21 at-bats.
---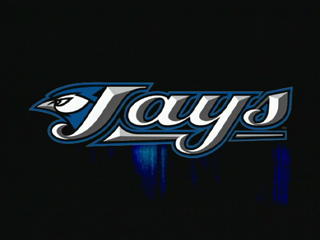 In other Jays related news...
The Toronto Sun looks at Jesse Litsch's bid to make the starting rotation. Pitching coach Bruce Walton is confident #51 will make it up north...
"He had Tommy John in 2009 and the next year (2010) he was just trying to get his feet back underneath him. But you get guys coming (in baseball), you have arms coming and he was just standing still and those guys moved past him. But the thing you can't forget is that he's still young and I think you're going to see the real Jesse Litsch show up this spring and into the season."
One of the locks for the starting rotation, Brandon Morrow, talks about his expected workload for 2011 and the benefits of throwing a simulated game with The Toronto Sun.
"It's a way to slow down the game a bit. In a competitive situation, you get caught up in trying to get guys out as much as just making your pitches. That's the main focus of doing a simulated game, is to take the adrenaline out of the picture and just make your pitches."
Each and every one of the Blue Jays' prospects, all who where showcased on Sunday's telecast from Bradenton, have shown why the future is so bright after general manager Alex Anthopoulos rebuilt the farm system. Brett Lawrie, Anthony Gose, Adeiny Hechavarria, Travis d'Arnaud and Eric Thames have all shown flashes of talent that will one day see them patrolling the turf at (editor's note - the Dome).
The News-Press out of Fort Myers, Florida has a feature on Jays hopeful John Tolisano, who is trying to become a utility man.
"He's got some ability to play third base," said new Toronto manager John Farrell, "We're going to take a longer look at him throughout the course of his minor league season in the outfield. But he's a guy, because of his versatility and because of his ability to switch hit, who has shown us some line-drive, gap-type power with his bat."
"Sometimes the misnomer is that people think there is a point in time that is etched for a given player to reach his potential, when in fact, it's the opposite," Farrell said. "The player tells us when he's ready for the next set of challenges and (Tolisano is) well along the path of his own development and finding his way to the major league level at some point in time."
"Making the club out of spring last year and not throwing for 15 or 16 days, it's one of those things where you go out there and finally pitch and you're not really that crisp," he said. "Mentally, you go home and you feel like you never really had a chance. It's those little things that kind of make you stronger as a person and as a player. All it does is help you in the long run. I'm just going to put it behind me and soak in what I learned. We'll just move on and go from there."
---
Today, the Jays take on the Evil Empire in Dunedin at 1:05 pm Eastern Standard Time (by the way, remember to set your clocks an hour ahead before you hit the hay Saturday night as we spring ahead to Daylight Savings Time!) as Kyle Drabek gets the start for the good guys. Outfielder Scott Podsednik is also expected to make his spring debut.
---

https://www.battersbox.ca/article.php?story=20110311101619874