An Interview with Chad Jenkins - June 2011
Wednesday, June 29 2011 @ 05:04 AM EDT
Contributed by: Gerry
Chad Jenkins had been promoted to New Hampshire just over a week before I talked with him in Erie last week. He has now made three starts and has a 4.05 ERA in AA.
BB: You had a great start yesterday, it seems as though AA hasn't been a problem for you.
CJ: It's been nice, the hitters are a little different up here, they have an approach so I don't get ambushed as much (as in Dunedin) so that's nice. Things are really clicking right now and I just hope to keep them moving.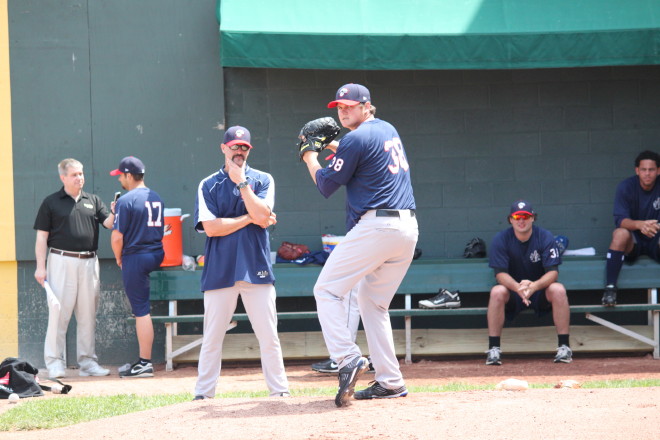 BB: Were you surprised to be called up to AA or did they tell you to expect it at the start of the year?
CJ: They told me at the start of the year that I would be starting in Dunedin and they said don't ask because we don't know when you will be moving. I was like, that's fine. I enjoyed my time in Dunedin and it was nice to get called up, I am definitely ready to be here.
BB: When you say you were getting ambushed in Dunedin can you explain that?
CJ: A lot of times in the FSL the hitters would swing at pretty much anything, they didn't have an approach. It's nice up here the hitters are looking for certain things. You can still get hurt on bad pitches but they don't hack at a lot of stuff, they are just better hitters all round.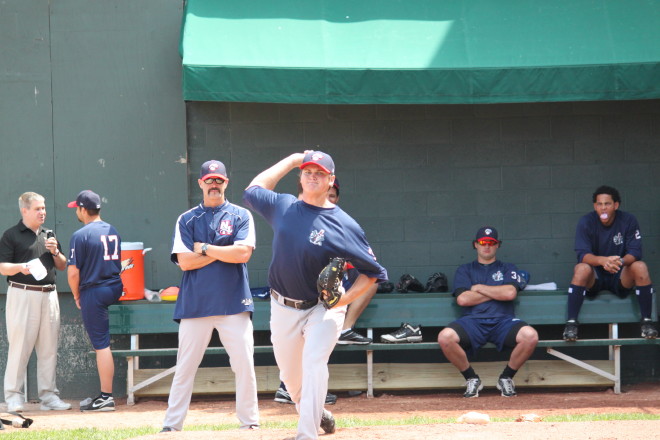 BB: Because you throw a lot of ground balls the condition of the infield matters. Is the ground better here for you than in the heat of Florida?
CJ: Our grass in New Hampshire is really thick, like I've seen some balls hit hard and they die but for the most part the infields are close, maybe a little slower up here.
BB: So now that you are here, what pitches or things are you planning on working on for the second half of the year?
CJ: Right now I am working on my off-speed stuff, my slider has got a lot better since I came up here, somehow, which is nice. I need to speed up my arm motion on the change-up, Sal was telling me about that last night, so that's something I have to work on. Also I have to work on the curveball. It's good in the pen but it hasn't been too great in the game. It's not a pitch I use a lot anyway, it would be nice to have that fourth pitch.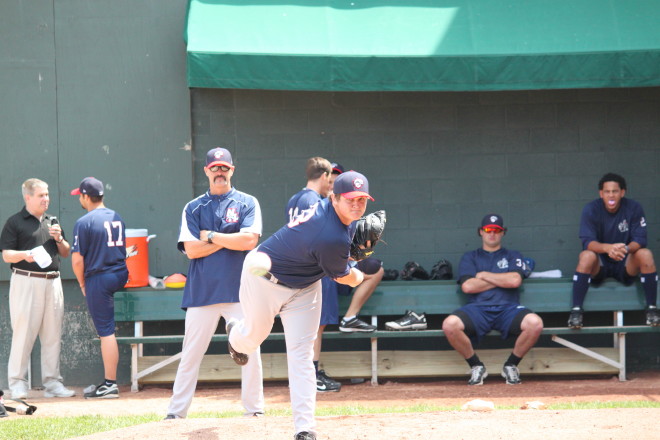 BB: You might not know Zack Stewart very well but it must have been fun watching him pitch yesterday (in his MLB debut).
CJ: Actually I know Zack very well, so I was relly excited to see it.
BB: How do you know him so well?
CJ: I spent a lot of time with him in my first spring training because he was new and I just came in, so we spent a lot of time together. So that made yesterday real exciting to see him get his first win out of the way, and he threw real well.
BB: He did well enough to get himself another start.
CJ: He did and I told him I was upset with him for one reason, and only one reason. And that was his second start is going to be in Atlanta (note: Jenkins is from Atlanta) and he gets to swing the bat. That's the only reason, everything else I was happy about.
BB: So you are a guy who likes to swing the bat?
CJ: You know I haven't swung in so long it would probably be embarassing for me to try but I really want to do it.
----------------------------------------
Batters Box thanks Chad Jenkins for his time.
---

https://www.battersbox.ca/article.php?story=20110627170434918