Minor League POTD - The Righties
Tuesday, August 09 2011 @ 10:20 AM EDT
Contributed by: Gerry
Yesterday we looked at a couple of left handed pitchers, today it's the righties.
Tomorrow we will consider some hitters.
Aaron Sanchez is the highest drafted of the Blue Jay pitchers but he has only lived up to that level in short bursts this season. Sanchez is listed at 6'4" and 190 lbs and his 94 mph fastball and late breaking curve are what caused him to be drafted that high. Sanchez has appeared in 9 games for Bluefield, four have been excellent, four poor and one in between. As I said yesterday it is fastball command and consistent mechanics that are key for these young pitchers. Sanchez has walked 18 hitters in 33.2 innings, a rate that is too high. In his four poor starts Sanchez has walked 13 batters in 10.2 innings with 10 strikeouts. In his four good starts Sanchez has walked 4 in 18 innings and recorded 24 K's. Once Sanchez masters his delivery he has the "stuff" to move up but getting those mechanics sorted has delayed many prospects.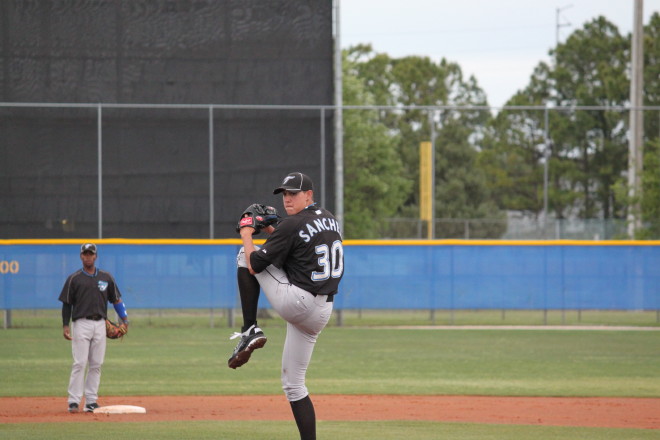 Sanchez turned 19 last month.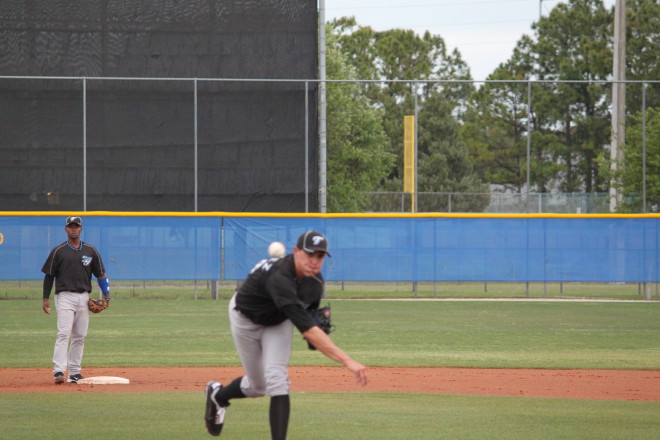 Noah Syndergaard is a big guy, he is listed at 6'5" and 200 pounds but I have seen him at 6'6" and 200 pounds in other stories. When you see him on the mound he does look formidable, he is tall but very solidly built. Syndergaard complements his size with a big fastball, at 95-96 mph. Syndergaard dominated the Appy league, a 1.41 ERA in 7 appearances. He has made two starts for Vancouver and they were both good. As with most pitchers Syndergaard is trying to hit the bottom of the zone with his fastball, with his height that would make for good downward plane on the ball.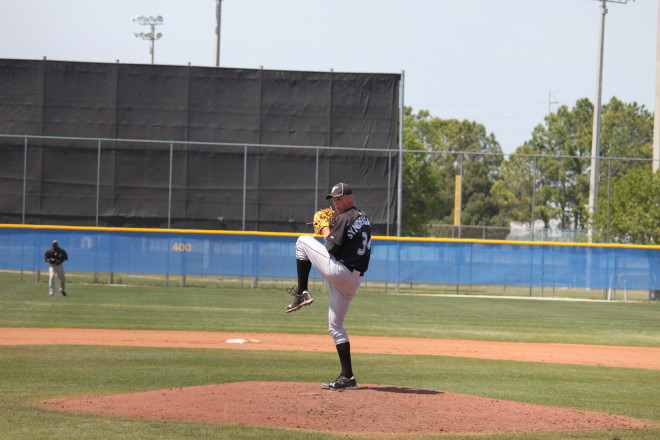 Syndergaard is the youngest of the kid pitchers, he is still 18 and will turn 19 on the 29th of August.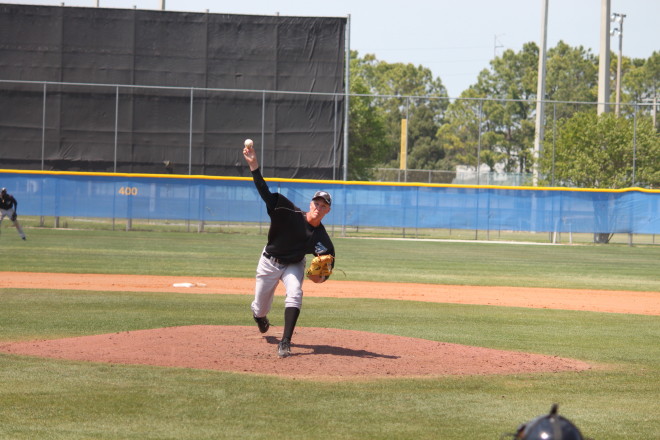 Myles Jaye is the most unheralded of the kid pitchers. Jaye was a 17th round pick out of a Georgia high school but he signed for $250,000 which is approx. 3rd round money. Jaye has pitched well so far, he has a 3.16 ERA in 9 games with 31 K's in 37 innings. Jaye is another tall skinny player, he is listed at 6'3" and 170 lbs.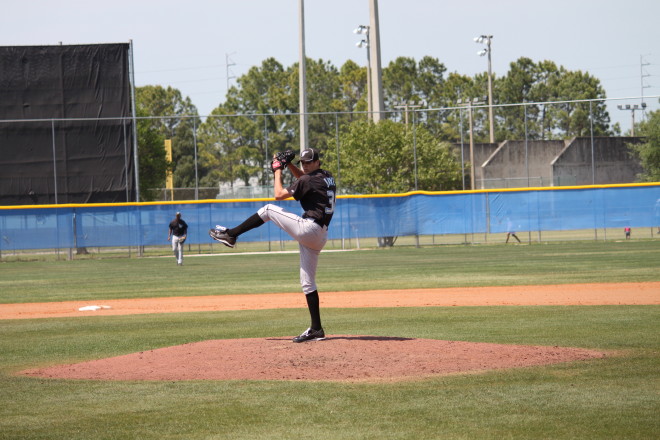 Jaye is another 19 year old pitcher whose numbers has improved with the calendar. In July Jaye recorded a 2.55 ERA and he had 24 K's in 24.2 innings. Jaye gets it up there in the low 90's and supplements with a change, a curve and he is working on a slider. Jaye summarises his season here.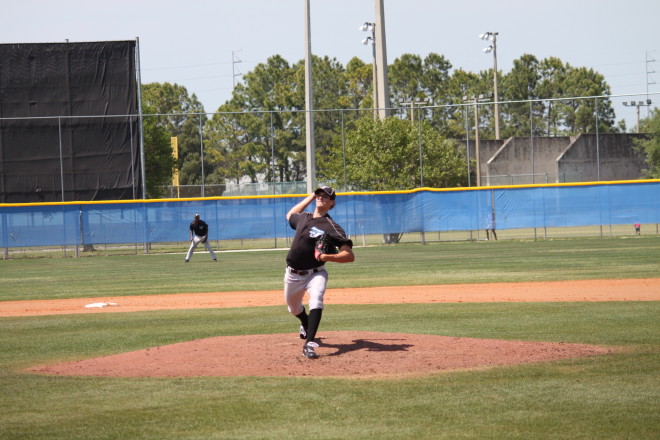 Tomorrow we will look at Chris Hawkins, Shane Opitz, Dalton Pompey and more.
---

https://www.battersbox.ca/article.php?story=20110807202052304