10 Photos - Jays Vs Yankees
Monday, November 14 2011 @ 09:18 AM EST
Contributed by: #2JBrumfield
Let's start the week off right! Today's POTD focuses on the Jays last home game of 2011 against the Evil Empire Sunday, September 18.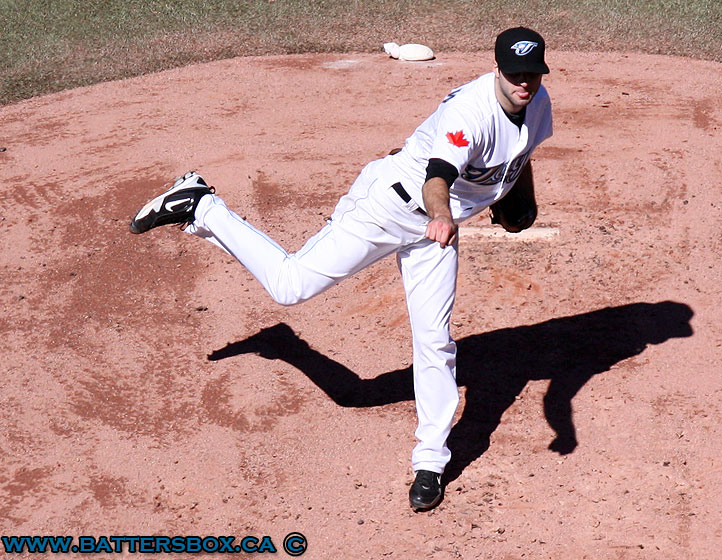 Brandon Morrow found his form again to blank the Yankees to the tune of eight scoreless innings, allowing just four hits and one walk while striking out eight.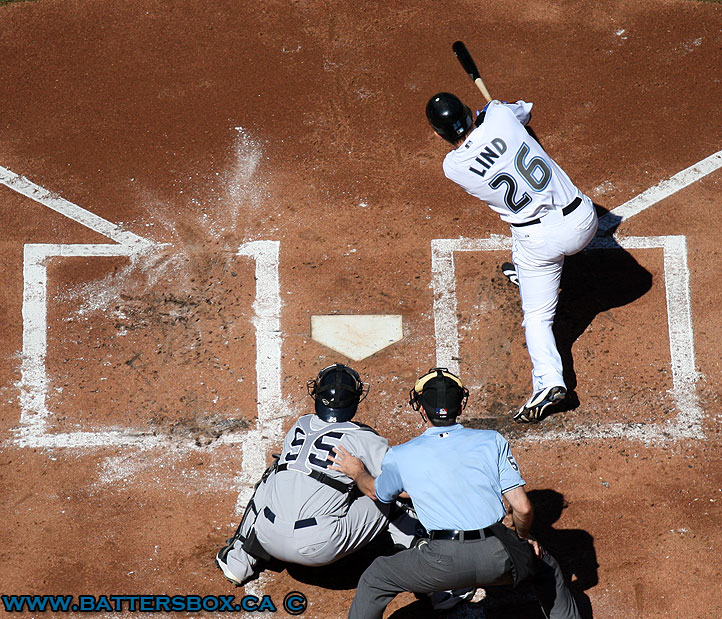 Adam Lind steps into one in front of the Yankees Canadian catcher, Russell Martin.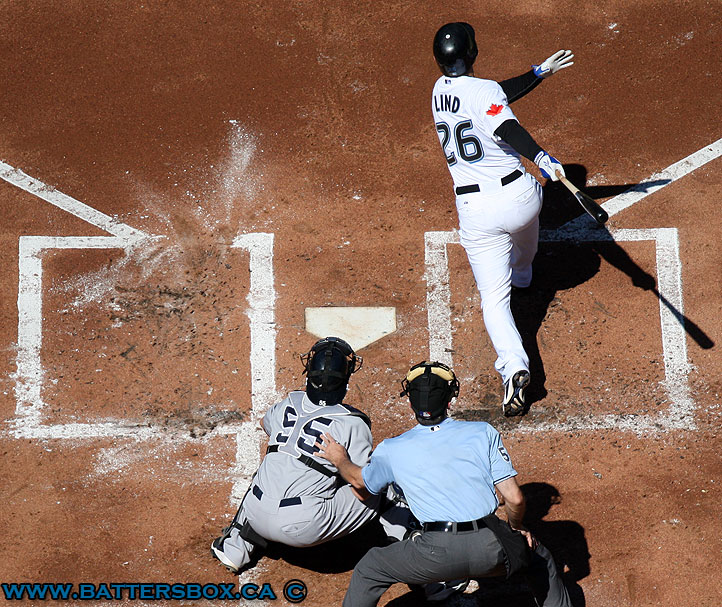 Lind sizes up where Mr. Rawlings is going.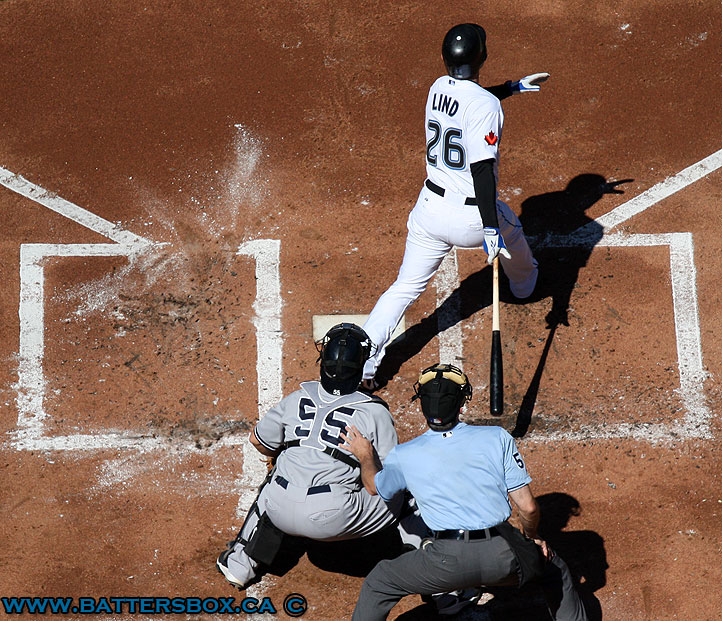 It's probably at this point Lind knows he's hit one a long way.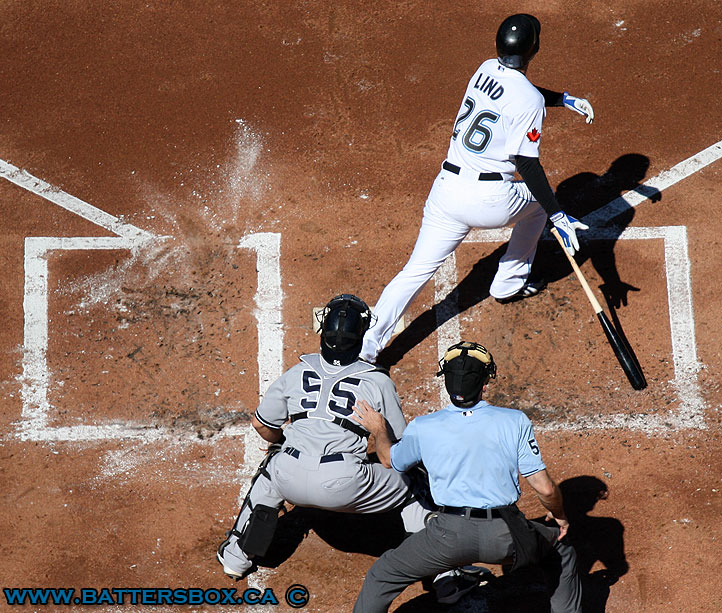 Lind drops the bat after powering one over the wall in right to give the good guys a 1-0 lead. The Jays first baseman would send another ball over the wall in center in the fourth inning for his 26th home run of the year.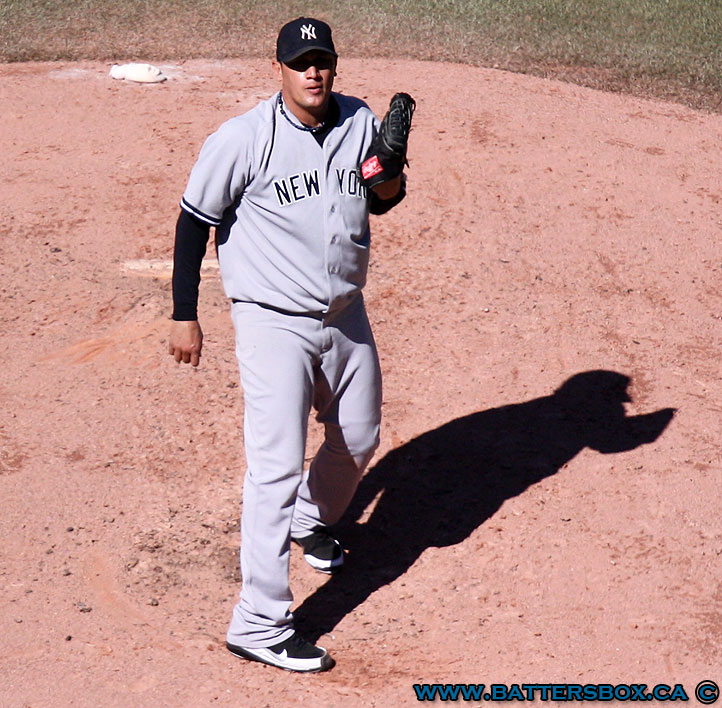 Yankees starter Freddy Garcia, aka "The Rock", was rocked twice by Lind and left after 4 2/3 innings. He struck out four but allowed five hits and issued three walks.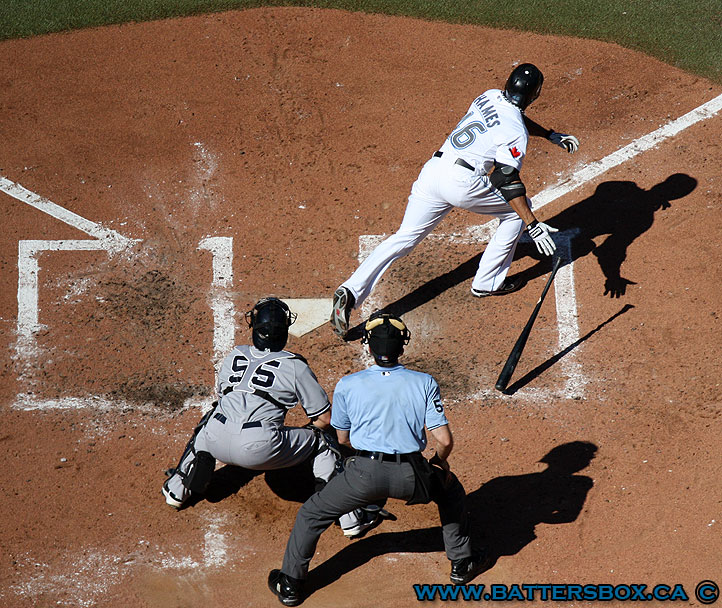 Eric Thames would take another piece of the rock by lifting a sacrifice fly to center field in the fifth inning to score J.P. Arencibia to make it 3-0 Jays.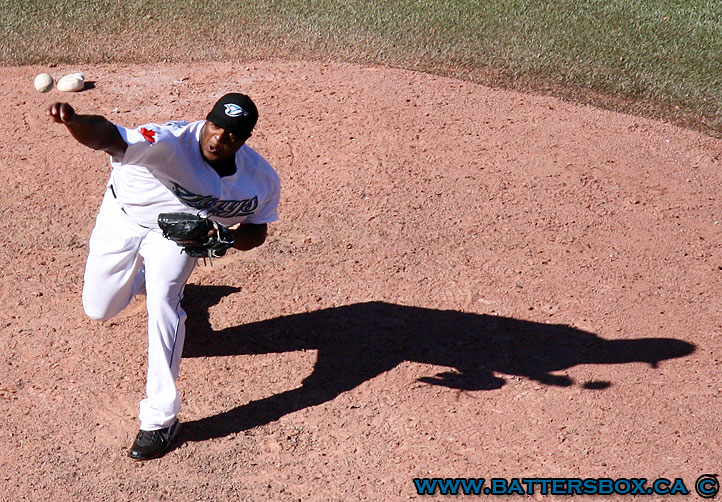 Frank Francisco comes out firing from the mound in the ninth inning.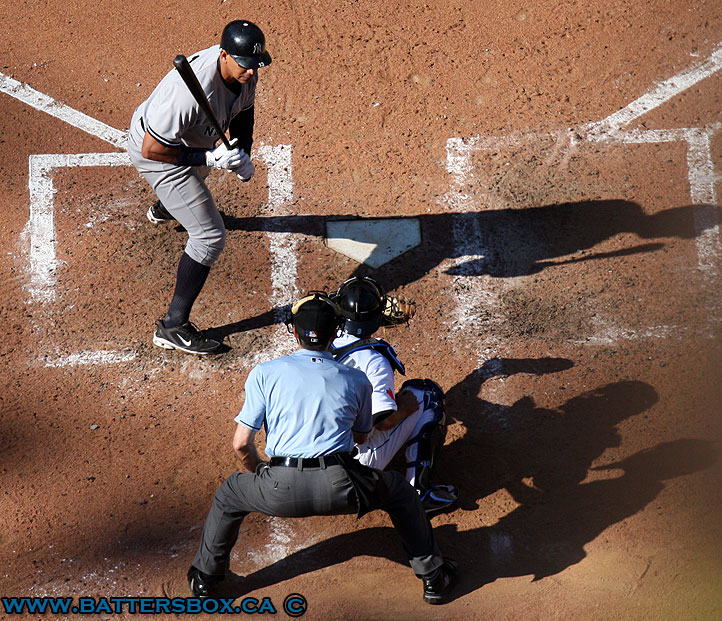 Francisco allowed a one-out double to Eduardo Nunez but catches Alex Rodriguez looking at a 97 MPH fastball into Arencibia's glove to end the game. Francisco's 16th save nailed down Morrow's 10th victory of the season.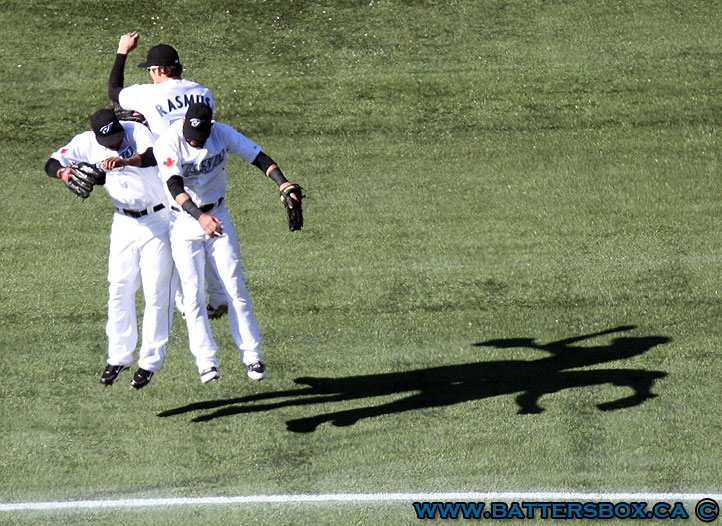 Dewayne Wise, Colby Rasmus and Josť Bautista do the victory jump to celebrate a 3-0 victory.

---
Next up on POTD - a close call for Eric Thames.

---

https://www.battersbox.ca/article.php?story=20111111213329380