Man In White Returns
Thursday, May 31 2012 @ 04:12 AM EDT
Contributed by: #2JBrumfield
That headline courtesy of Bauxite BlueJayWay from the Advance Scout thread.  The Jays are once again being accused of stealing signs.  That assertion was strongly suggested by Baltimore starter and losing pitcher Jason Hammel in the wake of Wednesday's 4-1 victory by Toronto at the Dome.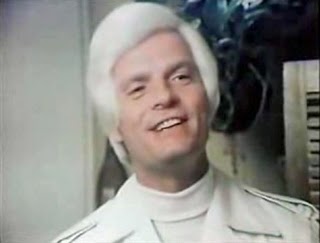 Hammel, whacked for nine hits - including four homers by Edwin Encarnacion, Rajai Davis, Brett Lawrie and Colby Rasmus - over 6 2/3 innings, had this to say:
"When you're not locating your fastball, you're going to give up some home runs there. But the swings they were taking on the breaking stuff, it was pretty amazing to me. I don't think you can take swings like that not knowing they're coming. I don't know. That's all I can say."
Hammel was 4-0 lifetime versus the Jays heading into Wednesday's game.   He should've been whacked around at the Dome April 14 but the Jays offence could not capitalize on a bases-loaded situation that ended with Lawrie caught stealing at home.  The tall righty managed to survive five innings in a no-decision but an eventual Orioles win.  Hammel did pitch much better against the Jays 11 days later with seven shutout frames to get the victory at Camden Yards.
However, Wednesday was not Hammel's night as illustrated by his knocking down Davis with a pitch before "Willie Mays Hayes" got his revenge on the next pitch - launching one over the left field wall.  That blast turned out to be the winning run.  Hammel's lowest earned run average in a season is 4.33, which he posted with Colorado in 2009.  His ERA was 2.78 prior to Wednesday but now stands at 3.06.  After Hammel and the O's got the best of the Jays in his first two starts this year, you didn't hear anyone from the Jays accuse him of scuffing the ball.  Maybe they should after this! 
Meanwhile, the team that started the "Man In White" controversy, the Chicago White Sox, had an interesting tilt in Tropicana Field Wednesday.  The Rays took exception to a hard slide by Pale Hose catcher A.J. Pierzynski into second base in which he nearly spiked Ben Zobrist on Tuesday.  In the series finale Wednesday, Tampa starter Alex Cobb plunked Pierzynski in the back to settle that score, supposedly.  As it turns out, Pierzynski did cross home plate that inning to help Chicago in a one-run victory.  Anyways, White Sox starter Jose Quintana decided to throw behind Zobrist and was immediately ejected.  As usual, the call from White Sox announcer Ken Harrelson was partial and objective.  You'll have to surf around for this video on the linked page.
After off-days sandwiching the Red Sox series at the Dome this weekend, the Jays will visit the White Sox next Tuesday to Thursday.
---

https://www.battersbox.ca/article.php?story=20120531030951278