10 Photos - Clubhouse Of Champions
Saturday, December 15 2012 @ 07:12 AM EST
Contributed by: #2JBrumfield
The Vancouver Canadians held an Open House at Nat Bailey Stadium in November to give fans an opportunity to buy season tickets, shop for souvenirs and tour the premises. Here is a look inside the clubhouse of your back-to-back Northwest League champions.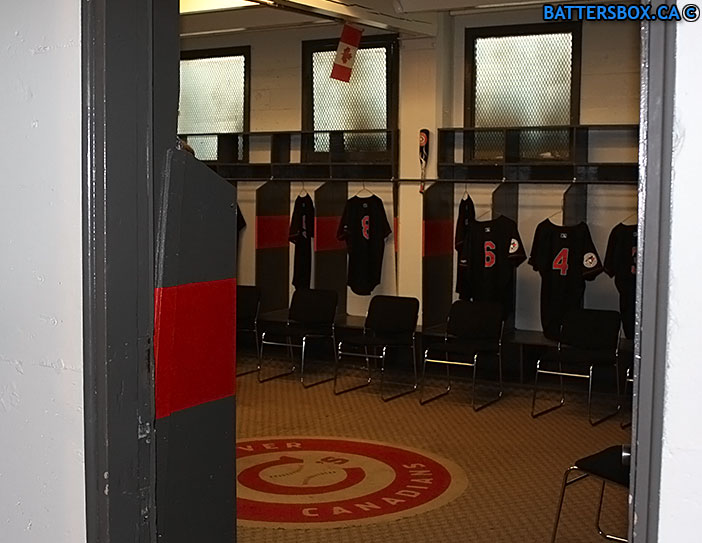 The entrance to the Vancouver Canadians clubhouse. Note the Canadian flag hanging from the ceiling and the inflatable bat against the wall.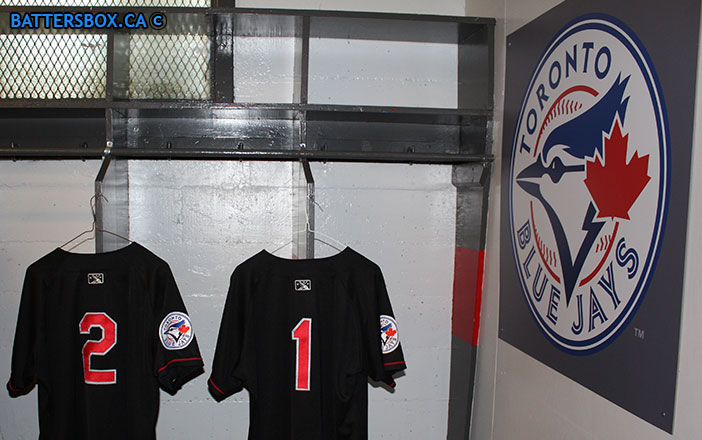 A very subtle reminder of who the C's are affiliated with.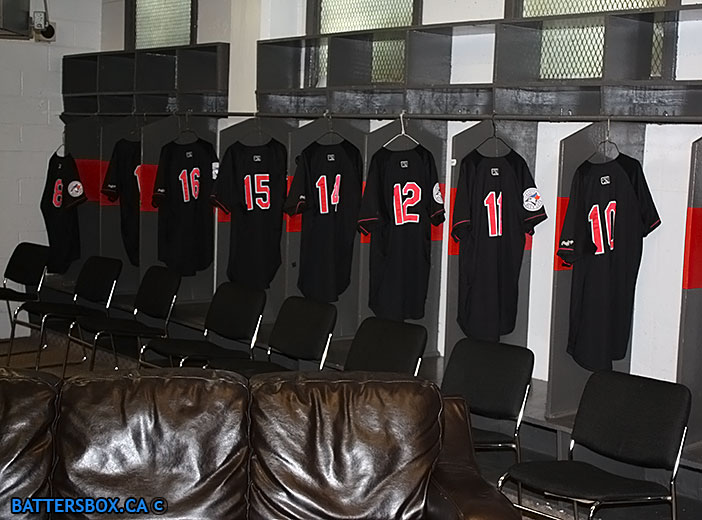 A leather sofa is situated in the middle of the clubhouse.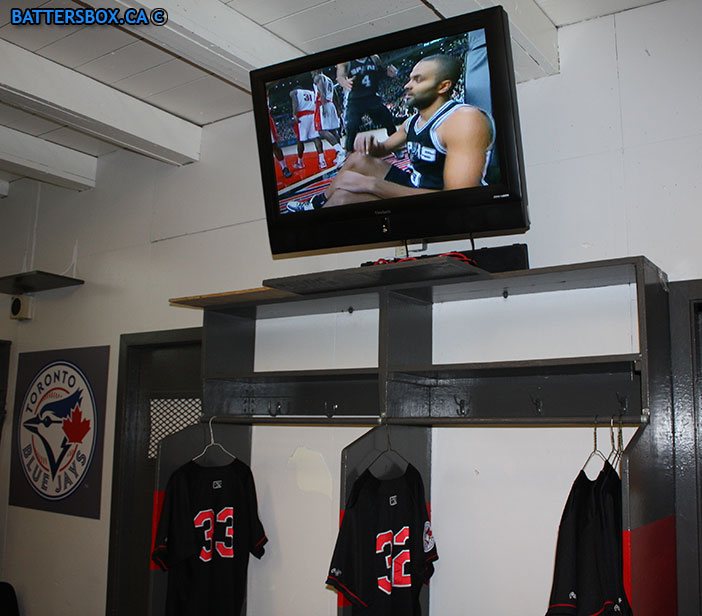 Players have a chance to watch some TV before a game. Here, the Toronto Raptors were robbed of a victory by San Antonio at the Air Canada Centre.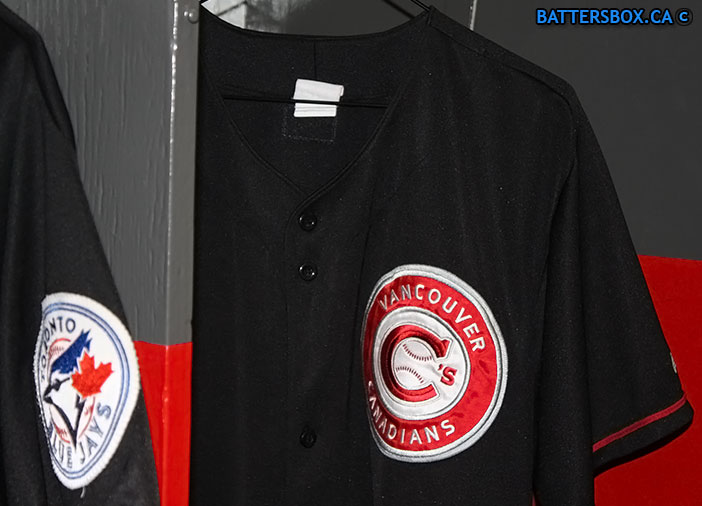 A close-up view of the C's black alternate jersey. It was the one they wore exclusively down the stretch of the second half of the season and the playoffs.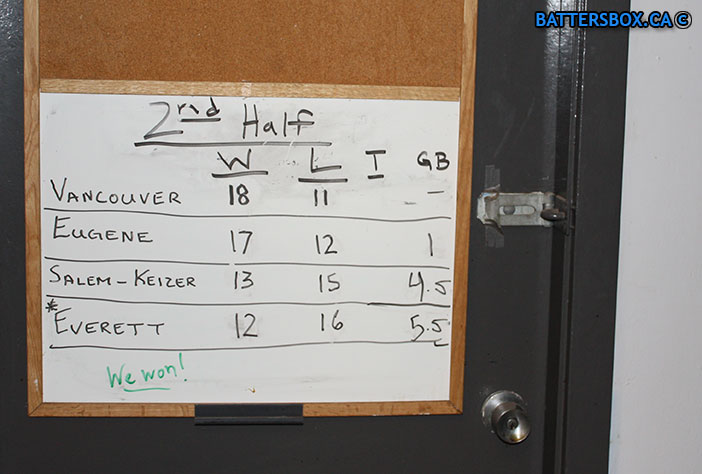 How the West was won! The C's clinched a playoff spot by winning the West Division in the second half and went on to — in the words of Jake Taylor — win the whole bleeping thing by beating Everett and Boise in the playoffs.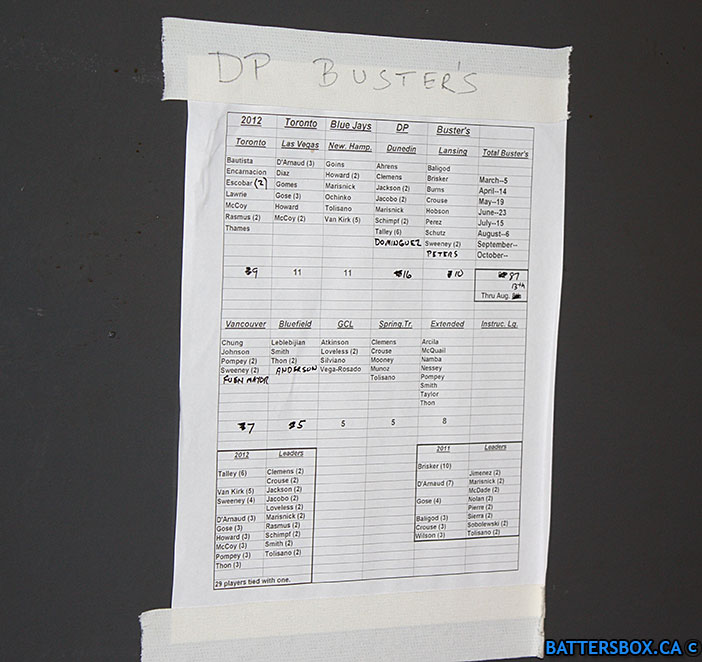 Moving on the weight room, here is an interesting look at how many potential double plays were broken up by base runners throughout the Blue Jays system as of August 13.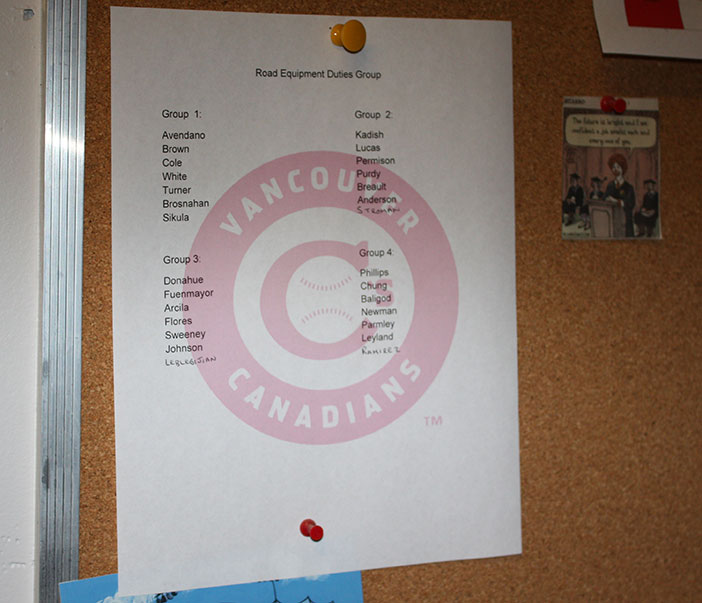 A look at luggage responsibilities for C's players during the season. The rules apply to everyone, even first round pick Marcus Stroman, whose name is written in below the second group of players.



Some beautiful signage in the weight room.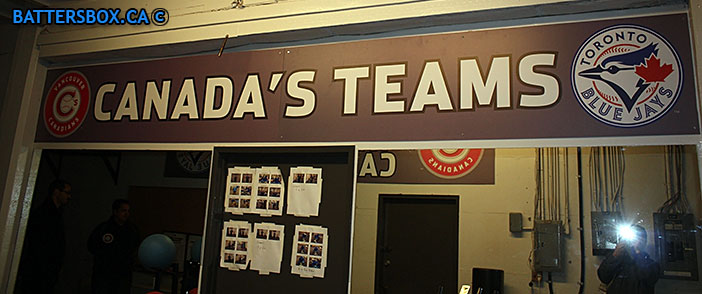 Another beautiful sign to commemorate the Blue Jays and Canadians partnership. Note the awesome photographer behind the flash! ;D

---

https://www.battersbox.ca/article.php?story=20121213045920763