10 Photos - The Season Finale
Wednesday, October 08 2014 @ 07:12 PM EDT
Contributed by: #2JBrumfield
Baseball is a funny game! R.A. Dickey and Miguel Gonzalez had given up a combined 50 home runs (25 apiece) heading into their final starts of the season. Instead of a home run derby and offensive fireworks, only one run was scored.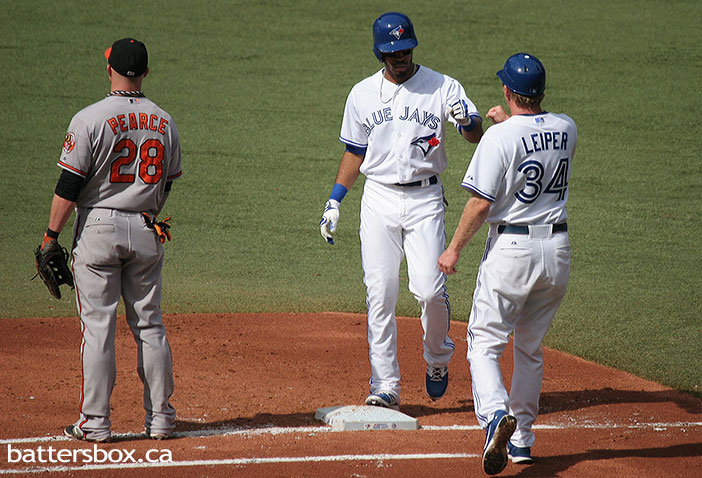 Dalton Pompey is greeted by first base coach Tim Leiper after a single to lead off the second inning. Pompey was later picked off at first.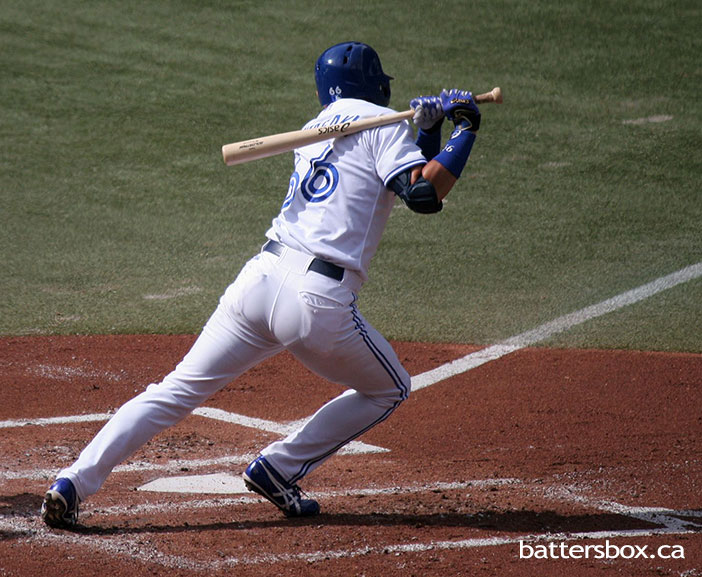 Munenori Kawasaki grounds out to second base moments after the Pompey pickoff.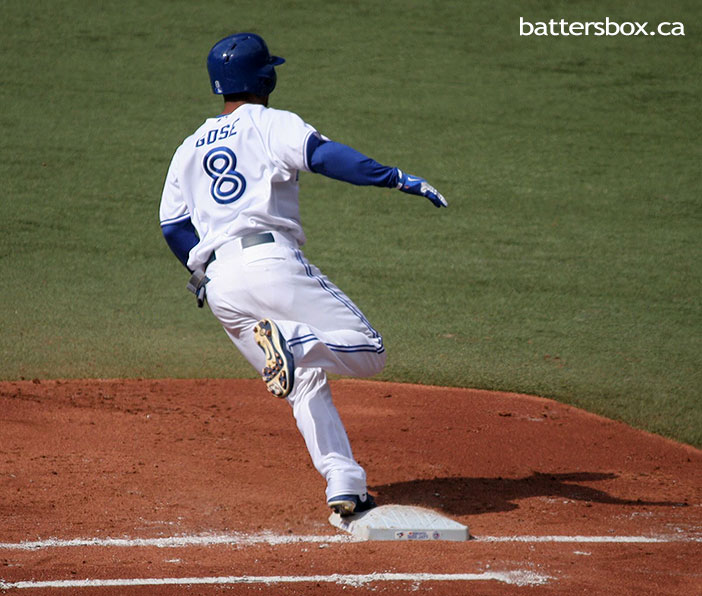 Anthony Gose rounds first base after lining one to right field.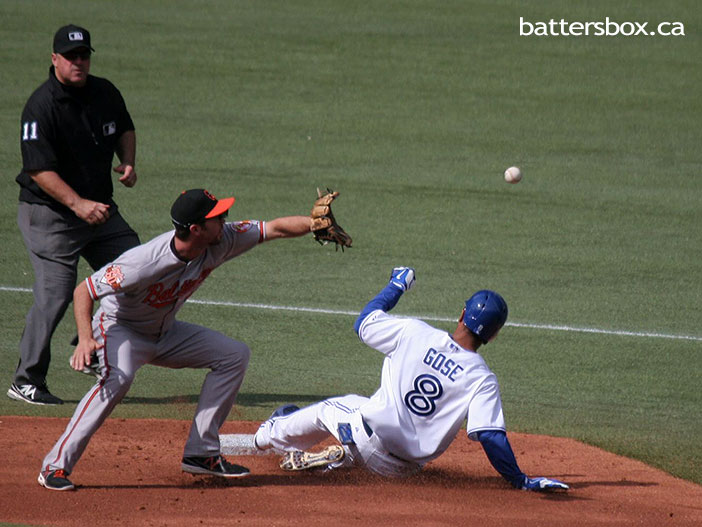 Gose slides in to second base safely ahead of the throw to Orioles shortstop J.J. Hardy.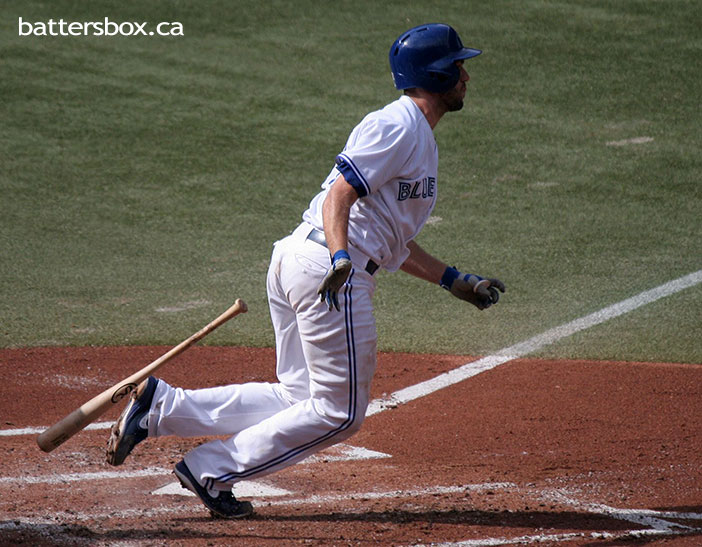 Josh Thole hits a comebacker to the mound to strand Gose at second.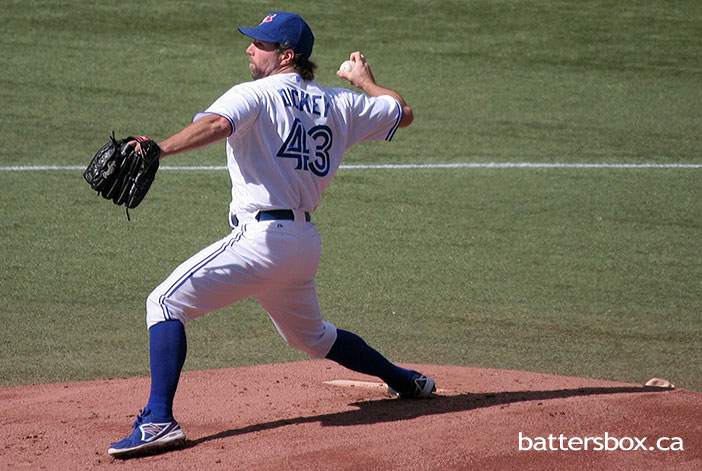 R.A. Dickey pitched six innings of one-run ball on two hits and three walks but one of the hits was a solo homer to Jonathan Schoop in the fifth inning. Dickey struck out a pair and saw his earned run average go down to 3.71.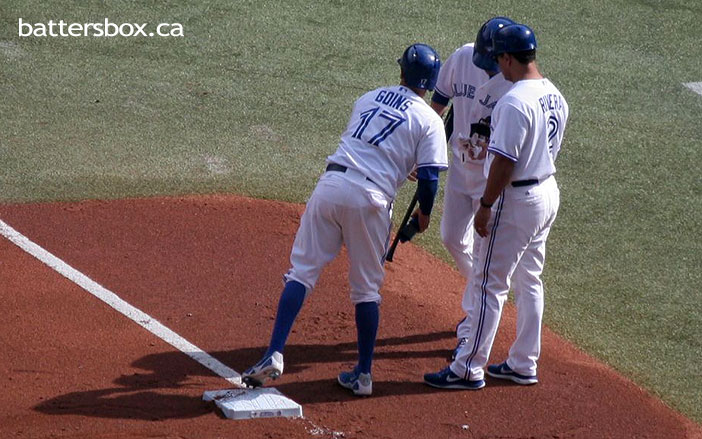 Ryan Goins hit a two-out triple in the fifth inning but Jose Reyes lined out to right to end the inning.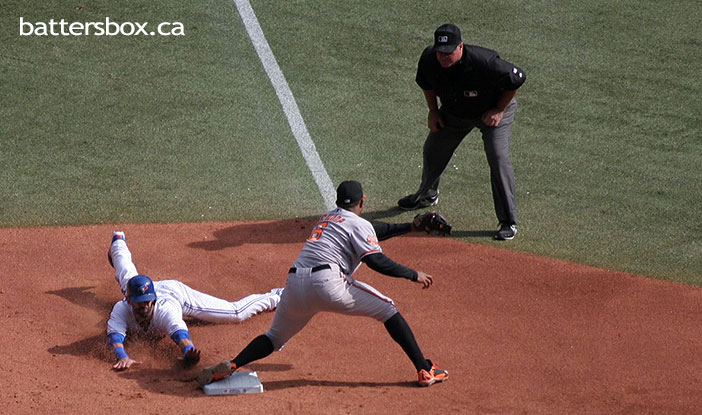 Jose Bautista singled and stole second base to start the sixth but Baltimore reliever Ubaldo Jimenez struck out the side swinging.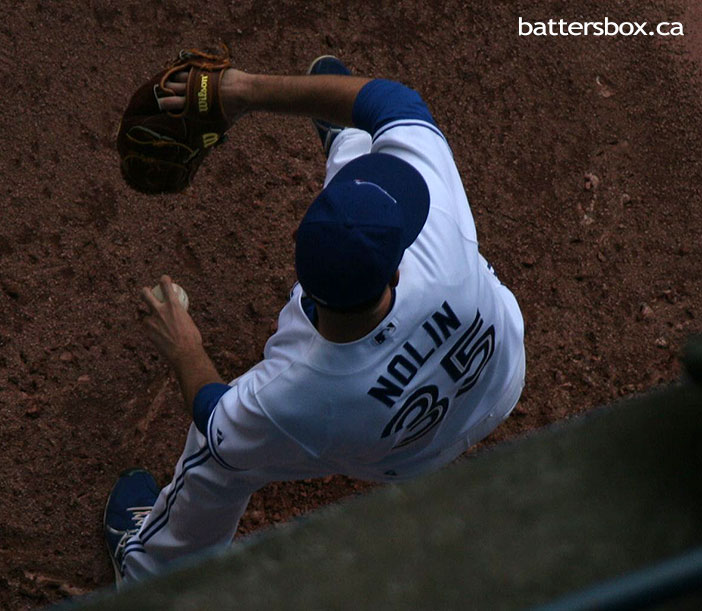 Sean Nolin warms up in the bullpen but he did not get to pitch in the game. The lefty threw all of one inning for the Jays after his September call-up.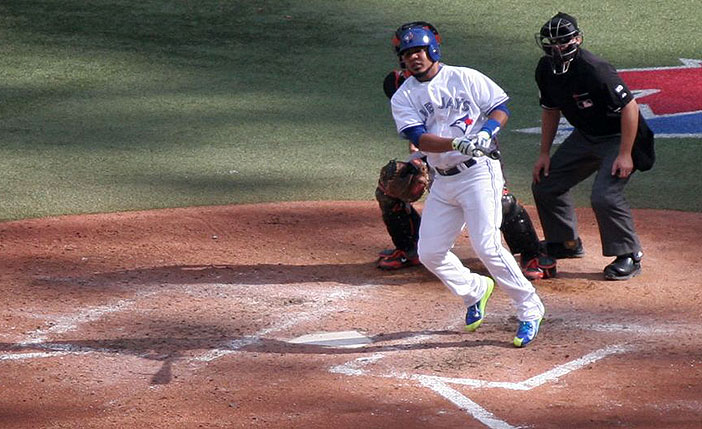 Edwin Encarnacion singles off Orioles closer Zach Britton to lead off the ninth inning. Encarnacion was replaced by Juan Francisco on the basepaths and he was doubled off first base after a Danny Valencia liner to first. Three pitches later, the season was over as Britton got Dalton Pompey to swing and miss at the next three pitches to preserve a 1-0 Orioles victory and prevent a three-game sweep.

---

https://www.battersbox.ca/article.php?story=20141008183750243