LCS Time!
Friday, October 10 2014 @ 05:22 PM EDT
Contributed by: #2JBrumfield
Finally, a break from hockey! The American League Championship Series starts up tonight with the Kansas City Royals visiting the Baltimore Orioles. The National League Championship Series begins tomorrow with the San Francisco Giants at the St. Louis Cardinals.



The Royals send "Big Game" James Shields to the mound to oppose the O's Chris Tillman at 8:00 pm Eastern. The NLCS Game 1 match-up has the Cardinals Adam Wainwright dealing against the Giants Madison Bumgarner in another 8:00 pm start tomorrow.

In Blue Jays related news...

Here is the audio link of the Alex Anthopoulos interview from Sportsnet 590 The Fan.
Sportsnet says Dan Johnson is looking to be the next R.A. Dickey.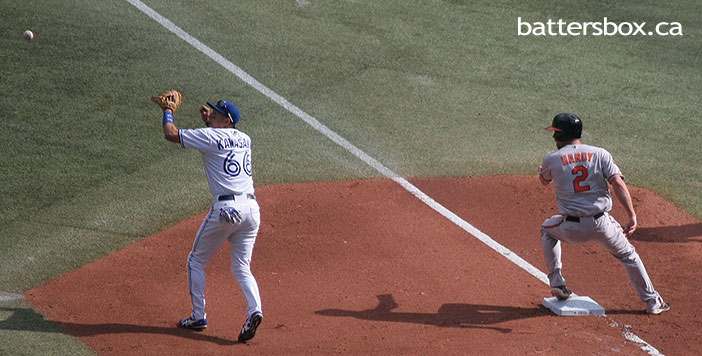 The Blue Jays can forget about any thoughts of trying to sign J.J. Hardy. The O's have re-upped with their shortstop for another three seasons reportedly worth $40 million.

---

https://www.battersbox.ca/article.php?story=2014101016590542