Almonte All Right Eh?
Tuesday, September 01 2015 @ 12:02 AM EDT
Contributed by: #2JBrumfield
The affiliates lost four out of six and all four losses were of the come-from-ahead variety. The most painful one was down on the Gulf Coast as the Jays are down 1-0 in the best-of-three GCL final. Dunedin's second game against Tampa was rained out and Vancouver had the night off.

Scranton/Wilkes-Barre 6 Buffalo 4

Buffalo, NY - The Yankees affiliate scored four times in the seventh to hand the Bisons a come-from-ahead loss. Scott Copeland (11-5, 2.78) surrendered six runs, half of them coming on home runs by Dustin Ackley and Ben Gamel, over 6-1/3 innings. The damage was done on 11 hits but Copeland got 13 of his 15 outs in play on the ground with two others by strikeout. Greg Burke allowed an inherited runner to score on a hit and two walks (one intentionally) over 1-2/3 innings. Colt Hynes walked the bases loaded in one-third of an inning before Bobby Korecky got a 9-2 inning-ending double play started by Caleb Gindl.

The Bisons bunched up their runs in the middle innings. Danny Dorn had a sacrifice fly to score a Munenori Kawasaki walk, Jonathan Diaz singled home a Gindl double and Ryan Schimpf's ground-rule double brought in a Matt Hague single and and an Andy Burns extra-base hit. Burns and George Kottaras had two-hit efforts and Hague drew a walk to get on base twice. Dalton Pompey was 0-for-4 but stole his 16th base of the season. Alex Hassan was 0-for-1 coming off the bench for Diaz.


Portland 9 New Hampshire 6

Manchester, NH - Another come-from-ahead loss as the Fisher Cats could not hold a 6-4 lead in the ninth. Gregory Infante (0-1) got the loss after the Red Sox affiliate impaled him for five unearned runs in the ninth. Emilio Guerrero booted one at third base to start the inning and four singles, a double and a Dwight Smith Jr. error in right field later, the damage was done. Luis Perez got the start and yielded four runs on five hits, a walk and a hit by pitch over five frames. Three of the runs came on a home run. He only struck out two but nine of his 11 outs in play were confined to the infield. Danny Barnes was dominant in relief, striking out five of the nine hitters he faced over three shutout frames.

The Fisher Cats got their first two runs in the second on a Shane Opitz sac fly and a Guerrero base hit. A K.C. Hobson RBI groundout scored a Smith double in the sixth. Hobson had another RBI groundout in the eighth before Jack Murphy gave New Hampshire its only lead with a two-run base hit. Murphy and Smith had the two-hit games with Smith also walking. Derrick Chung reached three times with a double and two bases on balls. Melky Mesa had a single and Roemon Fields had a walk and his 19th stolen base of the season. Kevin Nolan got on base once by taking one for the team.


Dunedin 10 Tampa 6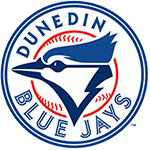 Dunedin, FL - It took awhile for the D-Jays to get the bats going but when they did, did they ever! The Jays did not get on the board until the seventh with their runs coming on a Mike Reeves groundout and a Christian Lopes fielder's choice. Staring at a 6-2 deficit in the eighth, they wiped it out with a touchdown and a two-point conversion. Derrick Loveless singled in the first run, a wild pitch brought in the second and Lopes walked home another. L.B. Dantzler then cleared the bases with a three-run double to give the Jays their first lead. Matt Dean added an RBI single and an error gave the Jays double digits under the 'R' column. Dean was the hit leader with three, one ahead of Loveless and Dantzler. Andy Fermin collected a double and Aaron Attaway added a single. Lopes, Anthony Alford and Ian Parmley all walked twice while Reeves had one free pass. Dean and Alford both had a stolen base.

Derek Blacksher was sheared for a trio of third-inning runs and got through just 4-1/3 innings. He was bombed for a two-run homer and seven other hits while walking two and striking out three. Lendy Castillo stranded a runner for Blacksher and pitched 2-2/3 innings of shutout ball with a 1-1 K/BB mark. Griffin Murphy was gonged for three runs on three hits and a walk in just one-third of an inning. Brady Dragmire (2-2) stranded one of Murphy's two runners and gave up a hit but had two strikeouts in 1-2/3 innings.


Fort Wayne 11 Lansing 9

Lansing, MI - The Lugnuts blew leads of 4-0 and 7-5 but rallied to tie the game at 9-9 before losing to the Padres affiliate. Phil Kish (1-4) gave up three runs over 1-2/3 innings on five hits, including a home run while striking out one. Tom Robson threw two scoreless frames to start things off but could not get out of the third. He was charged with four runs on a hit, four walks and a hit by pitch in 2-2/3 innings with only one K. Mark Biggs allowed three of Robson's runs and four of his own on six hits, a walk and a HBP over 2-1/3 innings with only one whiff. Jose Fernandez held down the fort with 2-1/3 innings of shutout ball by striking out four, working around two hits and a walk.

A Josh Almonte single highlighted a two-run first for Lansing and Jason Leblebijian doubled home two more in the second. Almonte doubled home another run as part of a three-run third. Michael De La Cruz had an RBI single and a Chris Carlson RBI walk gave Lansing two more runs in the eighth. Almonte had four hits and needed just a home run for the cycle. Richard Urena and D.J. Davis had two-hit games along with Carlson, Leblebijian and De La Cruz. Urena was hit by a pitch while Carlson and Leblebijian walked. De La Cruz had the only stolen base. Christian Vazquez doubled, Austin Davis walked and Ryan McBroom was hit by a pitch.


Tri-City Vancouver

Pasco, WA - Evan Smith could not escape the first inning as the Padres affiliate pancaked him for four runs on four hits and two waks in two-third of an inning. Michael Kraft got the final out of the first and managed to pitch 1-1/3 shutout frames despite four walks and a hit. Ryan Cook was fried for three runs (two earned) on three hits and three walks but also had three K's. Daniel Young

Gunnar Heidt got Vancouver on the board in the second with a single to score Connor Panas, who singled and went to second on a wild pitch. Panas helped spark a four-run rally in the sixth by tripling home a Sean Hurley double before scoring on a Heidt sacrifice fly. A Ryan Metzler bases-loaded walk and a Justin Atkinson single drove in the other two runs.


Bluefield 4 Burlington 2



Bluefield, WV - All six runs in this game were scored in the sixth. The Royals committed an error that led to the first two runs and Christian Williams socked a two-run triple for the winning and insurance markers. Dave Pepe, Nick Sinay, Freddy Rodriguez and Yeltsin Gudino had the other base hits with Pepe getting beaned once. Brett Wellman, Matt Morgan, Mattingly Romanin and Dean Bell all went 0-for-3 while Rodrigo Orozco was 0-for-2 before being lifted for Rodriguez.

Miguel Burgos (1-2, 3.48) had a better-than-quality start, giving up two runs (one a solo homer) on five hits and two walks while striking out four. He had six of his 11 outs in play taken care of by his infielders to produce a Game Score of 56. Zak Wasilewski turned in two scoreless frames of one-hit ball with one strikeout. Jackson Lowery got around a couple of hits and struck out one to pick up his second save.


GCL Red Sox 3 GCL Blue Jays 2

Fort Myers, FL - The Jays dropped the opener of their best-of-three final in heartbreaking fashion as the Red Sox walked it off. Mike Estevez (0-1) was asked to preserve a one-run lead but two singles and an two-out error in center by Reggie Pruitt led to the tying run. Estevez gave up another single for the winning run. He came on with one out in the eighth and induced an inning-ending double play to bail out Nate Abel, who navigated his way around three hits, a walk and a hit by pitch with a pair of K's in 2-1/3 innings. Denis Diaz gave the Jays five innings of one-run ball on five hits, a walk and a plunk while whiffing four.

The Jays picked up both of their runs in the fourth on a wild pitch that scored a Lance Jones double and a Nash Knight extra-base hit that brought in by a base hit from Juandy Mendoza. Knight and Mendoza both had two hits on the day. Pruitt, Cliff Brantley and Jesus Severino all collected singles. Pruitt had a stolen base but he and Mendoza were picked off by the catcher. Jake Thomas was 0-for-4, Bryan Lizardo went 0-for-3 and Javier Hernandez was hitless in his two at-bats.


*** 3 Stars!!! ***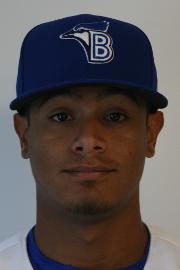 3. Miguel Burgos, Bluefield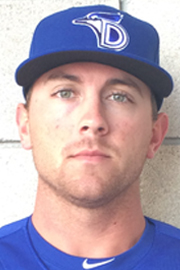 2. L.B. Dantzler, Dunedin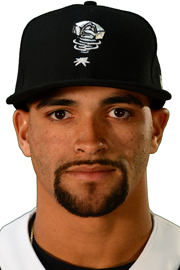 Josh Almonte, Lansing


Monday's Linescores


Tuesday's Schedule / Probable Starters

GCL Red Sox @ GCL Blue Jays, 12:00 pm ET - Game 2, GCL Final (Red Sox lead best-of-three series 1-0)
Tampa @ Dunedin, 5:00 pm ET (DH) - Shane Dawson (2-2, 4.26) / Jeremy Gabryszwski (8-7, 3.86)
Portland @ New Hampshire, 6:35 pm ET - Austin Bibens-Dirkx (5-8, 4.45)
Syracuse @ Buffalo, 7:05 pm ET - Todd Redmond (2-6, 4.07)
Fort Wayne @ Lansing, 7:05 pm ET - Chase Mallard (6-6, 5.24)
Burlington @ Bluefield, 7:05 pm ET - Juliandry Higuera (5-3, 3.61)
Vancouver @ Tri-City, 10:15 pm ET - Evan Smith (2-3, 4.21)
---

https://www.battersbox.ca/article.php?story=20150831164834734