The Annual Batter's Box Christmas Thread
Friday, December 25 2015 @ 03:02 PM EST
Contributed by: #2JBrumfield
Happy Holidays from everyone at Da Box.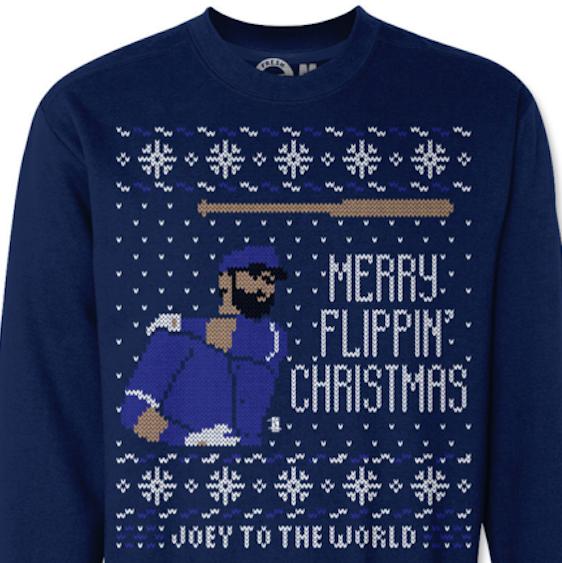 This sweater had to be the hottest item on the Blue Jays Christmas shopping list! (Image from Vice.com)

Alright Bauxites! What did Santa bring you on the baseball front? My older brother has moved to number one in my two-brother power rankings after getting me a Blue Jays 2015 AL East champions t-shirt and the ALDS t-shirt. My younger brother was previously number one after getting me tickets to a Cubs game seven years ago but he falls to number two now. Also not working in his favour is the fact he's the only member of our family who is not a baseball fan. There's only certain things you can overlook and that's not one of them. Anyways, the floor is yours!

---

https://www.battersbox.ca/article.php?story=20151225144951414