Fernando Rodney Experience Coming To Toronto? Maybe Yovani Gallardo?
Monday, January 04 2016 @ 05:22 PM EST
Contributed by: #2JBrumfield
Welcome to 2016, Bauxites! Not a whole heck of a lot is going on but there are some rumours for you to munch on.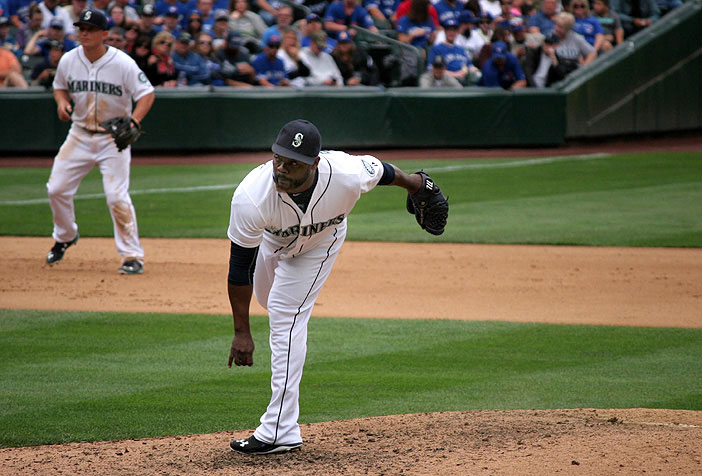 Fernando Rodney pitches against Toronto at Safeco Field last July 25. The 38 year-old Dominican split last season with Seattle and the Chicago Cubs.

Nick Cafardo of The Boston Globe says the Blue Jays have asked about Yankees closer Andrew Miller and Cubs reliever Fernando Rodney. Meantime, Jon Heyman of CBS says the Jays also have interest in Texas starter Yovani Gallardo.

Other links for your consideration...

Marcus Stroman is now in a rap video, Richard Griffin from The Toronto Star has an A to Z look around the majors and The Palm Beach Post looks at the failed effort to lure the Jays to Palm Beach from their spring training home in Dunedin.
---

https://www.battersbox.ca/article.php?story=20160104165151518