Hobson Wins One For Stilson
Tuesday, April 26 2016 @ 12:02 AM EDT
Contributed by: #2JBrumfield
There was just one game on Monday and it was an overtime winner.

New Hampshire 7 Trenton 6 (10 Innings)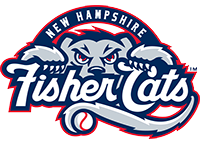 Trenton, NJ - K.C. Hobson erased the bitter taste of a 0-for-4 night at the plate and three strikeouts by hammering one over the right field wall in the tenth inning to beat the Yankees affiliate. Dwight Smith Jr. helped force the game into overtime with a run-scoring single in the ninth. Jon Berti got New Hampshire on the board with an RBI groundout in the third to tie the game at 1-1. Berti took one for the team with the bases loaded in the seventh to start a four-run rally. He would score the go-ahead run after an RBI single by Smith and a Rowdy Tellez sacrifice fly. Roemon Fields had a three-hit night and Wilkin Castillo had a pair. Smith also stole a base to go with his two base hits. Jorge Flores singled and walked while Melky Mesa singled and stole a base. Tellez and Matt Dean drew walks but were 0-for-3 and 0-for-4 respectively.

John Stilson (1-0) walked two but struck out two over two scoreless innings to get the victory. A bullpen victory, no less! A foreign concept to the parent club these days. Starter Luis Santos threw five innings of three-run ball against the Yankees affiliate, surrendering six hits and three walks while striking out a pair. Daniel Schlereth went one-plus innings and allowed two runs, one earned, but struck out two. Murphy Smith was also victimized with an unearned tally but he struck out four in two innings.


Monday's Linescore


*** 3 Stars!!! ***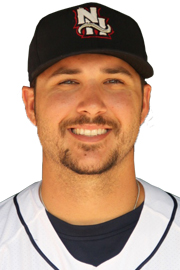 3. K.C. Hobson, New Hampshire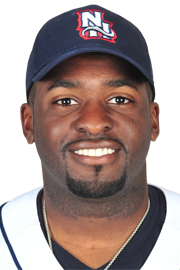 2. Dwight Smith Jr., New Hampshire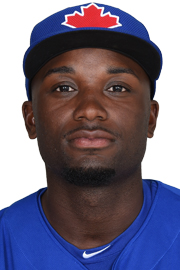 1. Roemon Fields, New Hampshire


Today's Schedule / Probable Starters

Rochester @ Buffalo, 6:05 pm ET - Wade LeBlanc (2-1, 1.96)
New Hampshire @ Trenton, 7:00 pm ET - John Anderson (1-1, 4.61)
Tampa @ Dunedin, 7:05 pm ET - Juliandry Higuera (0-0, 3.24)
Lansing @ Beloit, 7:30 pm ET - Francisco Rios (0-0, 2.13)


Extra Innings

Canadians heading over the border to watch the Bisons can buy tickets at par for home games up to May 8 at Coca-Cola Field.

---

https://www.battersbox.ca/article.php?story=20160425115118324