Rowley Really Good
Tuesday, June 28 2016 @ 01:02 PM EDT
Contributed by: #2JBrumfield
All eight affiliates drew first blood in their games but the best they could do was split them down the middle. A couple of bullpen meltdowns in the lower levels did not help.

Buffalo 3 Louisville 1



Louisville, KY - The Bisons got their bats going against the Bats in the first thanks to solo home runs by Andy Burns and Jesus Montero off a rehabbing Homer Bailey in his only inning of work. They didn't score again until the ninth on a Darrell Ceciliani RBI groundout. Montero and Melky Mesa both had two-hit games with Mesa earning a walk. Casey Kotchman drew two free passes and Ceciliani had a double. Domonic Brown, Tony Sanchez and Jio Mier also had base hits. Only Matt Dominguez could not secure an invite to the hit parade.

Chris Leroux (6-4, 3.15) lasted two outs into the seventh against the Reds affiliate, allowing just one run on seven hits and a hit by pitch. He struck out one, walked nobody and recorded 10 groundball outs. Pat Venditte bailed Leroux out by stranding two runners with an infield popup to end the seventh and began the eighth with a strikeout. Chad Jenkins took over and gave up a hit before retiring the next two hitters to complete the eighth. Dustin Antolin rung up the first two batters he faced in a clean ninth for save number eight. The Herd have won seven in a row.


Hartford 8 New Hampshire 2

Manchester, NH - The Yard Goats chewed up Jeremy Gabryszwski (5-4, 3.82) for seven runs (five earned) over four-plus innings against the Rockies affiliate. He was gonged for seven hits and a walk and only struck out a pair. Daniel Schlereth loaded up the bases on two hits and a walk but got out of it for a scoreless fifth. Murphy Smith used three K's to overcome a hit and two walks over two shutout innings. John Stilson surrendered the final run on three hits and a walk in the eighth but Matt Dermody whiffed one in a spotless ninth.

The Fisher Cats scored first in this one when Jason Leblebijian singled, went to second on a Rowdy Tellez walk and scored on a Ryan Lavarnway base hit in inning number one. Their other run came in the fifth when Matt Dean doubled and eventually scored on a Roemon Fields fielder's choice. Dean, Leblebijian and Tellez all put a one in the 'H' and 'BB' columns. Christian Lopes had a double and Shane Opitz singled. Fields, Dwight Smith Jr. and Derrick Loveless all went 0-for-4.


Dunedin 2 Lakeland 1



Lakeland, FL - The Jays only had three hits in this one but they put them to good use to get by the Tigers affiliate. Jorge Saez opened the scoring with a home run in the second inning and back-to-back doubles by Ryan McBroom and Anthony Alford produced what turned out to be the winning margin in the seventh. Gunnar Heidt managed the only walk. J.D. Davis, Richard Urena and Emilio Guerrero were oh-for-a-dozen at the top of the order. Aaron Attaway and Dickie Joe Thon were oh-for-a-half-dozen at the bottom of the lineup.

Chris Rowley (6-1, 2.88) was rocked for a solo home run but gave up just four other hits in pitching eight innings. He struck out four, plunked one and walked one to put up a Game Score of 71. Colton Turner struck out one in the ninth but left two singles for Carlos Ramirez to contend with. Ramirez took care of business with a strikeout and flyout to end the game and collect his eighth save.


Great Lakes 6 Lansing 5

Midland, MI - The Lugnuts bullpen blew this one, giving up a 5-2 lead and turning this one in a walk-off loss against the Dodgers affiliate. That flushed a terrific performance by Angel Perdomo, who rung up 12 batters over 6-2/3 innings. He was charged with two runs on four hits and three walks to arrive at a Game Score of 72. Danny Young stranded a runner to end the seventh but walked the leadoff man in the eighth. Ryan Cook could not prevent Young's runner from scoring and also allowed one of his own before getting out of the eighth. Dusty Isaacs (1-4) blew the save by giving up the tying and losing runs on two hits and a walk in two-thirds of an inning.

The Lugnuts got the first run of the game in the first inning when Max Pentecost doubled home Jake Thomas, who reached second on a two-base error in left. Ryan Metzler singled home two runs in the sixth before Pentecost and Connor Panas parked one over the wall for two more in the eight. Panas also added a walk on the night.


Vancouver 3 Hillsboro 0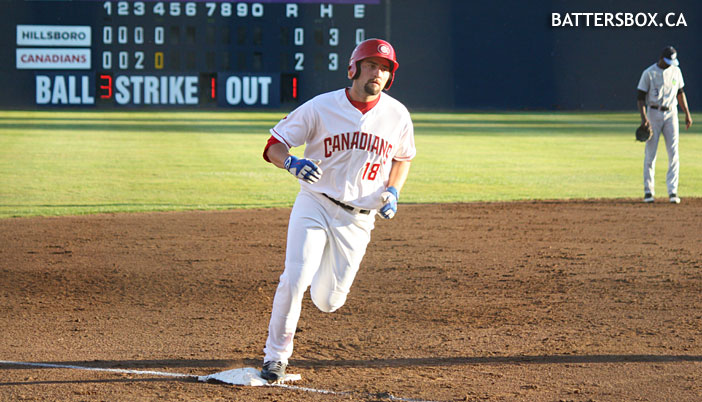 Gabe Clark hit his first home run of the season Monday night.



Vancouver, BC - The C's took four out of five against the Diamondbacks affiliate to complete a 5-3 homestand. Vancouver loaded up the bases without the ball leaving the infield as Javier Hernandez started the third inning with a leadoff walk and went to third on back-to-back bunt singles by Rodrigo Orozco and Lance Jones. Deiferson Barreto brought in Hernandez with a sacrifice fly before Jacob Anderson singled home Jones with the second run. Gabe Clark capped the scoring with a home run into the left field porch in the fourth. Anderson had the lone two-hit effort while the trio of Clark, Orozco and Cavan Biggio all reached base twice with a hit and a walk. Christian Williams also had a hit in four trips to the plate.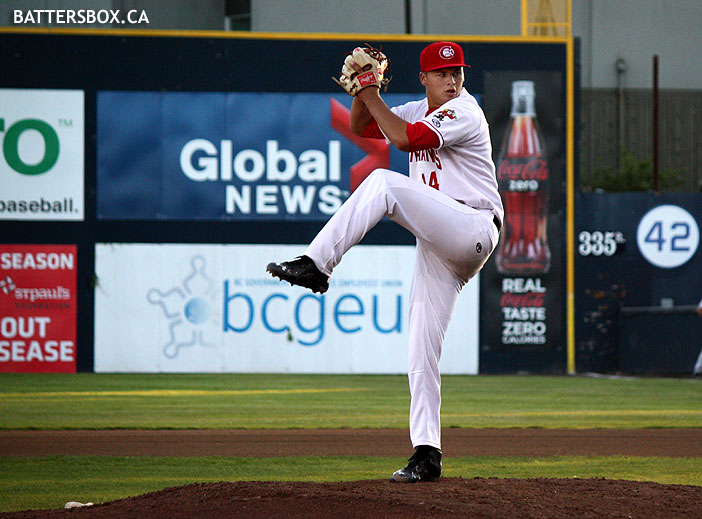 Justin Maese pitched seven shutout innings against the two-time defending Northwest League champion Hillsboro Hops.

Justin Maese (1-1, 1.50) compiled seven innings of five-hit ball, striking out four and getting 13 outs on the ground for a Game Score of 75. Grayson Huffman worked a clean eighth and Jackson Lowery struck out one in a perfect ninth for his fourth save.


Burlington 9 Bluefield 3

Burlington, NC - The Royals beat up Yennsy Diaz (0-1, 11.25) and Jose Nova in their four-inning stint. Diaz was dinged for five runs on seven hits and a walk while striking out three. Nova was knocked around for four runs on eight hits, including a home run, with a K-BB total of 1-0.

The Jays led this game 2-0 when Ridge Smith hit a two-run single to score a Bradley Jones base hit and a Levi Scott walk. Smith singled and eventually scored on an Edward Oliveras sac fly in the fifth. Smith also brought in the third run in the ninth on an RBI groundout after Earl Burl III walked and raced to third on a wild pitch. Vladimir Guerrero Jr. had a hit and a walk but was picked off at first. Burl had two free passes.


GCL Blue Jays 6 GCL Yankees West 0


Dunedin, FL - The Jays wasted no time in spanking the Yankees as they bolted out a 4-0 first inning lead. Kevin Vicuna started it all with a base hit and stole second base. Norberto Obeso drew a walk before Bo Bichette belted a two-run double. Bichette would then score on a home run by Antony Fuentes. The Jays added another run in the third when Obeso walked, went to second on a wild pitch and came home on a Bichette base hit. Miguel Almonte's infield single to short scored a David Jacob walk in the sixth. D.J. Daniels tried to score on the play after drawing a free pass but was thrown out at the plate to end the inning. Bichette had a three-hit afternoon and Vicuna had two. Jacob walked three times while Daniels had a hit and a walk.

Guadalupe Chavez (1-0, 0.00) scattered three hits and a hit by pitch over six scoreless frames. He struck out five for a Game Score of 75. Yonardo Herdenez got the three-inning save, allowing just three hits.


DSL White Sox 6 DSL Blue Jays 5

Boca Chica, DR - The Jays led 4-0 and 5-1 until it all fell apart in the bottom of the eighth. The White Sox ganged up on Emmanuel Reyes and Oscar Brito (1-1) for three singles, four walks and a hit by pitch to push across five runs. Reyes was charged with four of the runs with Brito unable to strand the bases loaded. That ruined a solid start by Alvaro Galindo as he gave up just one unearned run over six inning on two hits and two walks while whiffing eight. He also racked up seven outs on the ground.

Aldo Ovando doubled home two runs for the Jays. The other runs were scored on a wild pitch and two errors. Jesus Navarro doubled and walked twice while McGregory Contreras also got on base three times with two walks and a hit by pitch. The trio of Yeison Estevez, Yhordegny Kelly and Andres Guerra had a knock and a walk apiece.



Monday's Linescores


*** 3 Stars!!! ***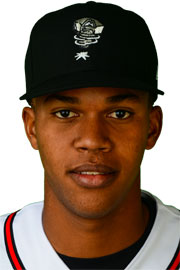 3. Angel Perdomo, Lansing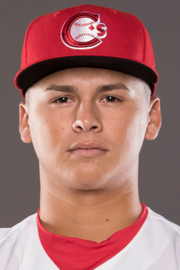 2. Justin Maese, Vancouver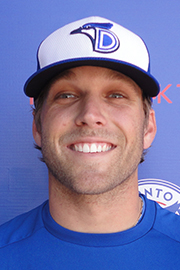 1. Chris Rowley, Dunedin


Tuesday's Schedule / Probable Starters

Dunedin @ Lakeland, 10:30 am ET - Sean Reid-Foley (2-0, 0.00)
DSL Diamondbacks @ DSL Blue Jays, 10:30 am ET - TBA
GCL Blue Jays @ GCL Yankees West, 12:00 pm ET - TBA
Bluefield @ Burlington, 7:00 pm ET - TBA
Buffalo @ Louisville, 7:05 pm ET - Drew Hutchison (5-3, 2.99)
Hartford @ New Hampshire, 7:05 pm ET - Shane Dawson (4-4, 3.84)
Lansing @ Great Lakes, 7:05 pm ET - Ryan Borucki (4-3, 3.28)
Vancouver @ Tri-City, 10:15 pm ET - Dalton Rodriguez (1-1, 2.61)


Extra Innings

---

https://www.battersbox.ca/article.php?story=20160627160450443