Blue Jays vs. Tigers - July 7-10
Thursday, July 07 2016 @ 06:32 PM EDT
Contributed by: #2JBrumfield
The Blue Jays finish off their first half of the season with a four-game series against Detroit.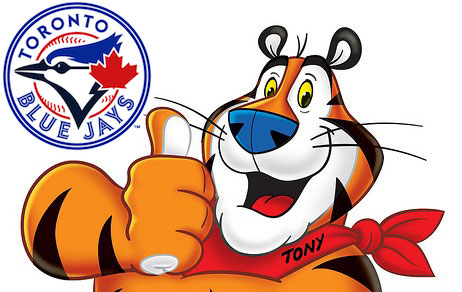 Series Schedule / Probable Starters

Thursday at 7:07 pm ET - Justin Verlander (8-6, 4.11) vs. Drew Hutchison (1-0, 5.40)
Friday at 7:07 pm ET - Mike Pelfrey (2-7, 4.78) vs. J.A. Happ (11-3, 3.54)
Saturday at 1:07 pm ET - TBA vs. Aaron Sanchez (9-1, 2.94)
Sunday at 1:07 pm ET - TBA vs. R.A. Dickey (6-9, 4.10)

The Tigers finally beat Cleveland for the first time in 12 tries this season to avoid a sweep in Ohio yesterday. Before their trip to Cleveland, they had won six a row. They swept Miami at home in a two-game series before sweeping the Rays in Tampa in a four-game set. Detroit is in second place in the Central, 6-1/2 games behind the Clevelanders with a 45-40 record.

Detroit will have to do without outfielder J.D. Martinez (broken elbow) and pitchers Jordan Zimmerman (neck strain), Drew VerHagen (shoulder), Warwick Saupold (groin strain) and former Jay Daniel Norris (oblique strain).

The Jays look to extend their five-game winning streak after sweeping the Royals. Their 48-39 record leaves them 2-1/2 games behind Baltimore in the AL East and they are four games back in the loss column. Toronto also holds down the first AL Wild Card spot.

Michael Saunders has the lead for the AL Final Vote for Tuesday's All-Star Game in San Diego. You can #VoteCaptainCanada to send Saunders right here.

At the very least, don't vote for Ian Kinsler or Dustin Pedroia. Especially Kinsler. Never forget he put Toronto on his no-trade list. Do the right thing. Don't let the terrorists win!

---

https://www.battersbox.ca/article.php?story=2016070717453922