Tellez & Harris Hurt
Tuesday, July 19 2016 @ 01:02 AM EDT
Contributed by: #2JBrumfield
The affiliates lost five of nine on Monday. All of the teams with non-Jay nicknames lost.

Norfolk 11 Buffalo 8

Buffalo, NY - The Orioles affiliate rolled tide over Drew Hutchison (6-4, 3.30) in the form of three home runs over 2-2/3 innings. Those blasts accounted for four of the six runs and three of the six hits he allowed. Hutch did strike out three. Ben Rowen stranded two runners and gave up just one run on four hits in 3-2/3 innings with one punchout. He also induced eight groundball outs. Pat Venditte also stranded a pair and struck out five but gave up a grand slam homer among the three hits he gave up. The damage was done when Venditte was throwing right-handed. He faced two batters as a lefty and struck them both out. Colt Hynes struck out two in a shutout eighth.

The Bisons managed to get on the board in six different innings. Chris Colabello tied things up at 1-1 with a home run in the first. Dalton Pompey drew a bases-loaded walk in the second and Ryan Goins had an RBI single in the fourth before doubling home two more in the sixth. Matt Dominguez put one over the fence in the seventh but ended a two-run rally in the eighth by getting thrown out at third after a Darrell Ceciliani RBI single. Colabello singled home the first run in that frame and scored on the Ceciliani base hit. Ceciliani reached base five times with three hits, a walk and a hit by pitch and was 1-for-2 in stolen base attempts. Alexi Casilla also had a three-hit evening while Colabello earned a free pass to get on base three times. Domonic Brown had a couple of hits while Pompey and Dominguez both reached twice with a base knock and a walk. Jesus Montero singled and Tony Sanchez heard ball four once.


Reading 9 New Hampshire 5

Manchester, NH - The Phillies affiliate socked Luis Santos (5-2, 4.07) in the first inning with two doubles, two singles and a home run that led to four men crossing the plate. He was then slapped with a three-run homer in the fourth, giving up seven runs total on nine hits and a walk over 3-1/3 innings. Brady Dragmire stranded a runner for Santos, pitching two-hit ball while whiffing one over 1-2/3 innings. John Anderson got just one of the four men he faced, giving up two runs on two hits and a walk. Wil Browning was called in to strand Anderson's runner and offset a walk with two K's over 1-2/3 innings. Murphy Smith scattered two hits over two scoreless frames.

The Fisher Cats tried to get back into this one when Rowdy Tellez legged out a triple to start the second and scored when Emilio Guerrero took one for the team with the bases loaded. After a Jorge Flores sacrifice fly in the second, Tellez singled and scored again on a Ryan Lavarnway base hit in the third. A Jason Leblebijian double and a Seth Conner groundout gave New Hampshire its final two tallies in the fifth. Conner took over for Tellez at first base after Tellez was reportedly involved in a collision at first base after a throwing error by Flores at short. Dwight Smith Jr. was the hit leader by going 3-for-5, including a triple. Lavarnway was hit by a pitch while Derrick Loveless also reached twice by managing a couple of walks. Roemon Fields was 1-for-5 with a run scored.


Dunedin 4 Charlotte 3 - 10 Innings (Completion of Sunday's game)


Dunedin, FL - Gunnar Heidt was the walk-off hero as he grounded a single up the middle to score Anthony Alford, who began the 10th with a double. Alonzo Gonzalez (4-4) was the beneficiary of Heidt's heroics by striking out three over two shutout innings.

Gerry's recap from Sunday...

Dunedin trailed 3-2 headed to the bottom of the ninth with Chris Colabello leading off. Colabello reached with a soft line drive to right. It was his only hit of the night. Richard Urena ran for Colabello. Charlotte got two outs before Danny Jansen reached on an infield single. Mike Reeves was hit by a pitch to load the bases. With the last two being catchers both were pinch run for. Those substitutions were not necessary as the ever exciting wild pitch let Urena come home to tie the game. Jansen and Jonathan Davis had two hits, one of Davis' hits was a home run.

Francisco Rios started for Dunedin and went five innings. He only conceded one run on four hits, and he didn't walk anyone. But on the other hand he had just one K. Rios was pulled after five innings and 71 pitches. Starlyn Suriel went three innings and gave up two runs, one earned.
Dunedin 4 Charlotte 1


Dunedin, FL - The Jays beat the Rays affiliate again by scoring twice in the fifth inning to snap a 1-1 tie. Dickie Joe Thon homered in the second for the game's first run and scored the go-ahead run after singling and tagging up on an Anthony Alford sac fly. Richard Urena followed up with a bunt single to score an Andrew Guillotte walk. Guillotte scored again when he singled and later scored on a passed ball. Alford, Urena and Ryan McBroom all singled and walked. Alford stole two bases and Gunnar Heidt swiped one.

Chris Rowley (8-2, 3.27) was rapped for just one unearned run on six hits and three walks over seven solid innings. He struck out two and induced 10 groundouts for a Game Score of 63. Jose Fernandez struck out two but walked three over 1-2/3 innings. Colton Turner stranded a runner in getting the game's final out for his sixth save.


Burlington 2 Lansing 1

Burlington, IA - A tough-luck night for Jon Harris (8-2, 2.23) in more ways this one against the Angels affiliate. He had to leave the game after 5-2/3 innings with a sore leg. Harris gave up two runs, one earned, on four hits while striking out three and getting eight outs on the dirt to arrive at a Game Score of 63. The first run in the second inning was the result of a single, an error by J.C. Cardenas at short and a passed ball by Justin Atkinson. An infield single, a stolen base, another base hit and a fielder's choice produced the tie-breaking run in the sixth. Kirby Snead stranded a runner for Harris and pitched 1-1/3 innings of shutout ball. Andrew Case struck out two in a perfect eighth.

The Lugnuts lone run came in the fourth when Carl Wise doubled and scored on a base hit by Atkinson, who had two of Lansing's five hits and a walk. Ryan Metzler had a double and Max Pentecost had a single. Connor Panas walked twice.


Spokane 8 Vancouver 3

Spokane, WA - The C's dropped below the .500 mark after losing the opener of their series to the Rangers affiliate. Patrick Murphy (2-3, 2.40) was pounded for three runs on seven hits and three walks over four innings. He did ring up six strikeouts and had five of his six outs in play stay on the diamond. Grayson Huffman was hammered for four more runs on five hits in 1-1/3 innings while whiffing two and walking two. Three of Huffman's runs scored when Gabe Noyalis was gonged for a grand slam. He struck out a pair over 1-2/3 innings. Stuart Holmes could not get away scot-free either as he gave up a run on two hits and two walks while whiffing one in the eighth.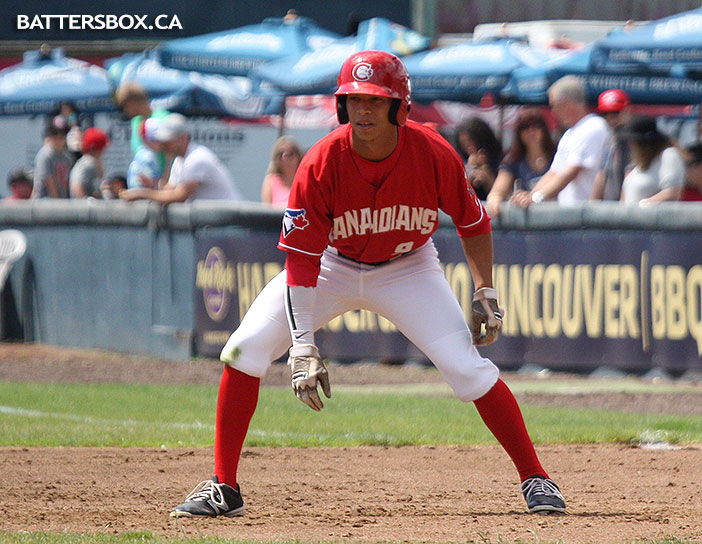 Lance Jones had three hits, including an RBI triple, Monday night.

Vancouver's first two runs came in the second inning on a Deiferson Barreto RBI single and a Lance Jones RBI triple. Andres Sotillo knocked home the other run in the sixth with a single. Jones had three hits while Cavan Biggio and Bryan Lizardo had two-hit games. Biggio also walked and stole a base.


Greeneville 4 Bluefield 3

Greeneville, TN - The Jays are glad to be getting out of dodge after the Astros pulled out a come-from-behind victory in the bottom of the ninth. Jose Espada (0-4) gave up a run in the eighth and three more in the ninth on five hits and a walk over 3-2/3 innings. One run was unearned as he struck out one. That spoiled five shutout innings from Kyle Weatherly, who walked five and plunked another but allowed just one hit and struck out four.

The Jays led 1-0 when Reggie Pruitt was hit by a pitch and he would go on to score on a Nash Knight RBI single in the first. Knight and pinch-runner Earl Burl III (in for Cam O'Brien after a base hit) would score on a Kalik May two-run triple in the ninth. Knight had three hits while Pruitt had two knocks to go with his plunk. O'Brien and May also had multi-hit efforts. Vladimir Guerrero Jr. was 1-for-4 but was caught stealing.



GCL Blue Jays 11 GCL Pirates 4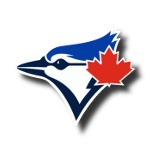 Dunedin, FL - Both teams had 12 hits but the juggernaut Jays still beat the Bucs by a converted touchdown to improve to 18-3 on the season. David Jacob tied the game with a two-out double in the first before an RBI double by Joshua Palacios and a run-scoring base hit by Bo Bichette evened things up again in the third. Bichette would eventually score on a Jacob walk and two wild pitches to put the Jays ahead for good. Bichette would help put the game away in the sixth with a three-run homer just after a seeing a run-scoring wild pitch. A Sterling Guzman RBI single started a three-run eighth that saw two more runs score on a D.J. Daniels fielder's choice and an error on the same play. Bichette had three hits while Palacios and Josh Almonte had two apiece. Almonte also had two walks. Bichette and Palacios both stole a base. Jacob had a hit, a walk and a hit by pitch. Kevin Vicuna had a hit, a walk and a stolen base. Daniels took one for the team.

The Pirates got three runs on six hits against Maximo Castillo over four innings. However, Castillo posted K-BB and GO-FO ratios of 5-1 and 6-0. Randy Pondler (2-0) worked around three hits and a walk and struck out one over four shutout frames. Jairo Rosario was ruffled for a run on three hits and a walk in the ninth but struck out one.


DSL Blue Jays 9 DSL Reds 4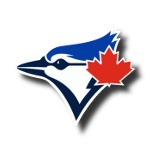 Boca Chica, DR - Five Blue Jays had two hits apiece as they used 14 hits to put a beating on the Reds. It all began with an interesting second inning when Yhordegny Kelly started things off with a walk and that was followed by singles from Aldo Ovando and McGregory Contreras to load the bases. Kelly managed to get himself doubled off at third on a pop up to the catcher to give the Reds an easy out. The Reds battery would return the charity with a wild pitch and a passed ball to score Ovando before Antonio Concepion doubled home Contreras to make it 2-0 for the bluebirds. Yorman Rodriguez had an RBI double in the third and would eventually score on a wild pitch to double the lead to 4-0. Rodriguez would then go deep for a solo shot to answer the Reds' lone run in the fifth. Four more runs came in the seventh on a Contreras triple and singles by Luis De Los Santos, Victor Figureo and Yeison Estevez. Estevez, Rodriguez, Kelly, Ovando and Contreras formed the two-hit five. Kelly reached base four times with a walk and a hit by pitch. Contreras also had a free pass. Jesus Navarro also did not forget his invitation to the hit party as every Jay starter recorded at least one hit.

Elio Silva (4-0, 1.63) gave up one run as he scattered seven hits and a walk. He struck out three and recorded eight outs on the ground. Anderson Nunez got away with two hits and a walk while whiffing one over two shutout frames. Oscar Brito struck out one in a shutout ninth.


Monday's Linescores


*** 3 Stars!!! ***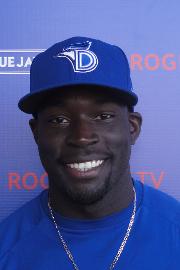 3. Anthony Alford, Dunedin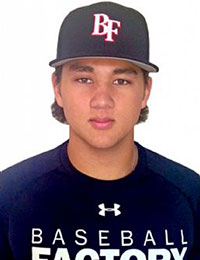 2. Bo Bichette, GCL Blue Jays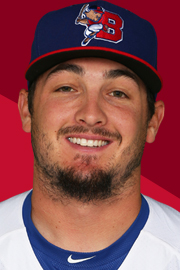 1. Darrell Ceciliani, Buffalo


Tuesday's Schedule/Probable Starters

DSL Reds @ DSL Blue Jays, 10:30 am ET - TBA
GCL Blue Jays @ GCL Pirates, 12:00 pm ET - TBA
Charlotte @ Dunedin, 11:00 am ET - Sean Reid-Foley (4-0, 2.19)
Bluefield @ Bristol, 7:00 pm ET - TBA
Norfolk @ Buffalo, 7:05 pm ET - TBA
Reading @ New Hampshire, 7:05 pm ET - Taylor Cole (1-2, 3.38)
Vancouver @ Spokane, 9:30 pm ET - Luis Sanchez (0-2, 2.79)


Extra Innings

---

https://www.battersbox.ca/article.php?story=20160718114354451