Greene Fields A Winner
Wednesday, July 27 2016 @ 01:12 AM EDT
Contributed by: #2JBrumfield
The affiliates won four and lost five Tuesday. One team was swept in a doubleheader while another emerged with a split. Three victories were of the one-run variety. Lansing had the night off.

Scranton/Wilkes-Barre 3 Buffalo 0 (Game 1 - 7 Innings)

Moosic, PA - The Yankees affiliate scored three times off Scott Diamond (6-10, 3.56) with a double, a sac bunt error at third by Matt Dominguez, a single, a walk and another single just five batters in. Diamond lasted five innings, scattering eight hits and a walk with two strikeouts and six groundouts. One of the three runs was unearned. Matt Dermody pitched a 1-2-3 sixth, getting two outs on the ground.

Ryan Goins supplied half of the Herd's four hits with two singles. Domonic Brown and Casey Kotchman had the other safeties. Dalton Pompey drew a walk and got an assist in center field to cut down a runner at third on an 8-5-6 play in the first.


Scranton/Wilkes-Barre 3 Buffalo 2 (Game 2 - 8 Innings)

The Bisons tried to derail the RailRiders by coming back from a 2-0 hole but lost this one in walk-off fashion to fall back to .500 at 52-52. Dustin Antolin (2-3) gave up a one-out double to Gary Sanchez before uncorking a wild pitch that was compounded by a throwing error by Wilkin Castillo behind the plate to allow Sanchez to score. Chris Leroux lasted 5-1/3 innings and allowed two runs (one earned on a Matt Dominguez clank) on five hits and two walks with one strikeout.

An RBI single by Chris Colabello scored a David Adams singlein the third before Andy Burns lifted a sacrifice fly to plate a Domonic Brown base knock in the sixth. Brown, Adams and Dominguez all had two hits. Burns, Dalton Pompey, Darrell Ceciliani and Jesus Montero had one apiece. Ceciliani walked twice but was also caught stealing. Adams had the lone extra-base hit with a double.


New Hampshire Harrisburg (Game 1 - 7 Innings)

Harrisburg, PA - A walk-off homer by Stephen Perez to lead off the seventh off Brady Dragmire (2-5) gave the Nationals affiliate the walk-off win. That spoiled a solid start by Jeremy Gabryszwski, who pitched five innings of six-hit ball, walking one and whiffing six. Dragminre gave up a hit, plunked a batter and struck out a batter in his one-plus inning stint.

The Fisher Cats had only three hits in this one with Jason Leblebijian, Dwight Smith Jr. and Ryan McBroom getting singles. Leblebijian also stole a base. Derrick Loveless walked twice but Roemon Fields was 0-for-3.


New Hampshire 1 Harrisburg 0 (Game 2 - 7 Innings)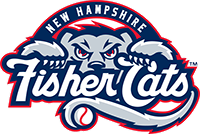 The Fisher Cats salvaged the split thanks to a Roemon Fields home run in the sixth to support a complete game effort by Conner Greene (3-2, 3.81), who worked around four hits and two walks with seven strikeouts and seven groundouts. That gave Greene a Game Score of 77.

Dwight Smith Jr. had two hits and a stolen base. Jorge Flores, Ryan Lavarnway, Jason Leblebijian, Emilio Guerrero and Shane Opitz also found the hit column. Leblebijian also swiped a bag.


Dunedin 6 Lakeland 5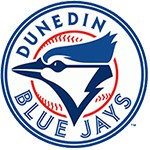 Dunedin, FL - The D-Jays clawed their way past the Tigers affiliate by coming back from 3-0 and 5-4 deficits. A Danny Jansen bases-loaded walk tied the game in the eighth before a Dickie Joe Thon fielder's choice plated a Gunnar Heidt single for the winning margin. Thon started a three-run rally in the third with a single and wound up scoring on a Josh Almonte double. L.B. Dantzler would double home Almonte and J.D. Davis, who had walked, to tie the game at 3-3. Thon also scored in the seventh when his walk was cashed in by an Anthony Alford double. Heidt had the only two-hit game by adding a double. Richard Urena was 0-for-4.

Justin Shafer had a quality start with three runs over six innings despite six hits and four walks. He struck out two and had seven outs handled by the infield. Dusty Isaacs struck out two in a scoreless seventh but Alonzo Gonzalez (5-4) was gonged for two runs on two hits and two walks in the eighth for the blown save. Colton Turner would get his seventh save with two K's in a perfect ninth.


Everett 7 Vancouver 4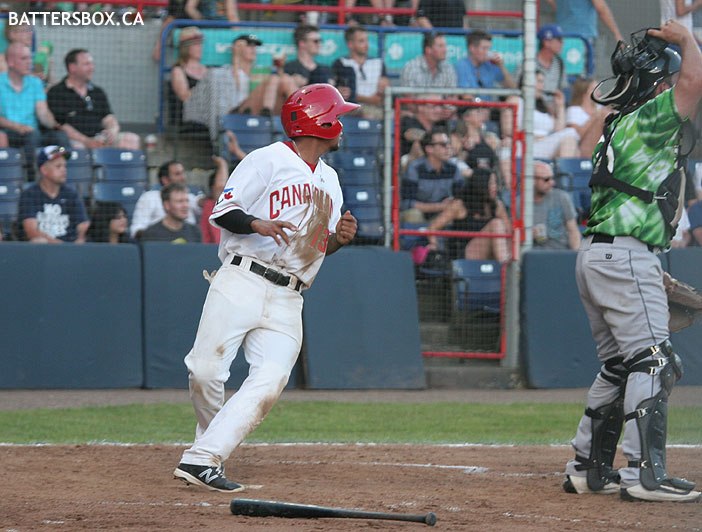 Deiferson Barreto tripled home two runs for Vancouver Tuesday.

Everett, WA - The C's held leads of 3-1 and 4-3 but they lost their seventh straight, dropping their second-half opener to the Mariners affiliate. Deiferson Barreto tripled home a pair of singles from Javier Hernandez and Christian Williams before scoring on a wild pitch in the first. Joshua Palacios doubled in the fifth and scored on throwing errors by the catcher and the center fielder to put the C's ahead for the final time. J.B. Woodman, Jacob Anderson and Yeltsin Gudino all had base hits with Woodman stealing a base. Rodrigo Orozco drew a walk but Cavan Biggio was 0-for-5.



Grayson Huffman was the only C's pitcher not to be scored upon in Everett.

Andy Ravel unraveled when he gave up a solo homer to Austin Grebeck, son of former Jay Craig Grebeck, and another run on three hits and a walk while whiffing two over three innings. Mike Ellenbest (0-2) was battered for 10 hits in 3-1/3 innings, leading to five runs. He struck out two before being replaced by Grayson Huffman, who also whiffed two over two shutout frames.


Bluefield 5 Kingsport 4



Kingsport, TN - The Jays did all their scoring over the first two innings and that was just enough offence to beat the Mets. Reggie Pruitt got things rolling with a leadoff walk and proceeded to advance to third on a stolen base and a throwing error by the catcher before scoring on a passed ball. Nick Sinay also walked and got to third after a swipe and an errant throw. He would score on a Vladimir Guerrero Jr. groundout. Nash Knight decided not to bother manufacturing another run as he just decided to put one over the right field fence to make it 3-0. Then it was back to regularly scheduled programming as Lance Jones walked, stole second, got to third on a passed ball and scored on a Kalik May sac fly. Then Levi Scott thought manufacturing runs was for the birds as he deposited one over the wall in left to start the second. Pruitt had the third and final hit for Bluefield and also stole two bases. Jones walked three times and stole a pair of bags and Sinay walked twice and swiped a base. May also pilfered a bag. Guerrero was 0-for-4.

Jose Espinal (1-0, 5.40) made it through five innings and gave up just three runs despite five hits and four walks. He struck out three and got four of his seven outs in play on the ground. Christian Cox coughed up a run on two hits over two frames but struck out two for the hold. Angel Alicea pitched two innings of one-hit ball, whiffing one for his second save.


GCL Blue Jays 9 GCL Yankees West 0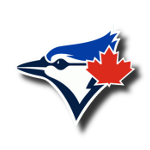 Dunedin, FL - A converted touchdown in the sixth and a two-point safety in the seventh made it a laugher for the Jays. Javier Monzon started the fireworks with a solo home run and Miguel Almonte would finish it by slugging a grand slam. David Jacob doubled in a run before scoring himself on a balk. Almonte took one for the team with the bases loaded before a passed ball rounded out the scoring. Ryan Gold led the way with three hits and Jacob had two. Francisco Rodriguez had a hit and two walks and Almonte had a free pass to go with his base on balls and salami. Every Jay hitter reached base at least once.

Wilfri Aleton (2-1, 1.69) blanked the Yanks on four hits, a walk and a hit by pitch over six innings. His K and GO totals were seven apiece to put together a Game Score of 73. Tyler Olander and Bobby Eveld gave up a hit and struck out one in the seventh and eighth innings with Olander walking two and Eveld walking one. Juan Meza finished up with an uneventful ninth.


DSL Padres 3 DSL Blue Jays 1

Boca Chica, DR - Adams Cuevas (3-1, 0.30) blanked the Friars over the first five innings but gave up two in the sixth as the Padres used two singles, three stolen bases, a wild pitch and a passed ball by Andres Guerra to upend the Jays. Cuevas conceded three hits and two walks while whiffing six. Seven of his 10 outs in play were on the dirt. An error by shortstop Jesus Navarro and a double led to an unearned marker for Claudio Galva over the last three innings. Galva induced five groundouts.

The Jays scored first when Jose Theran reached on a three-base error in center field before trotting home on an Aldo Ovando base hit in the second inning. Yhordegny Kelly accounted for three of the Jays' seven hits. Ovando was 2-for-2 while Yorman Rodriguez doubled and Luis De Los Santos singled. Theran was walked and plunked and Navarro had a free pass. Kelly, Rodriguez and Navarro also stole a base.


*** 3 Stars!!! ***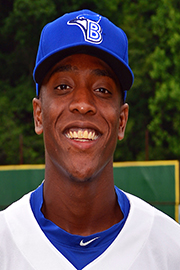 3. Reggie Pruitt, Bluefield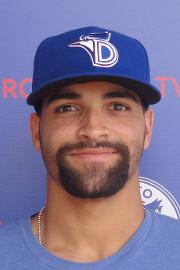 2. Miguel Almonte, GCL Blue Jays (Josh Almonte pictured here!)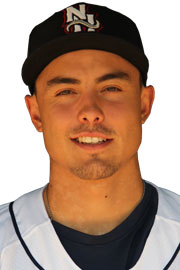 1. Conner Greene, New Hampshire


Wednesday's Games/Probable Starters

DSL Blue Jays @ DSL Orioles1, 10:30 am ET - TBA
GCL Tigers West @ GCL Blue Jays, 12:00 pm ET - TBA
New Hampshire @ Harrisburg, 12:00 pm ET - Shane Dawson (6-4, 3.58)
Buffalo @ Scranton/Wilkes-Barre, 12:05 pm ET (DH) - Scott Diamond (6-9, 3.55)
Vancouver @ Everett, 2:05 pm ET - TBA
Lakeland @ Dunedin, 6:30 pm ET - Conor Fisk (5-3, 3.45)
Bluefield @ Kingsport, 7:00 pm ET - TBA
Lansing @ Bowling Green, 7:35 pm ET - TBA


Extra Innings

And finally, your random blast from the past Blue Jays minor leaguer of the day.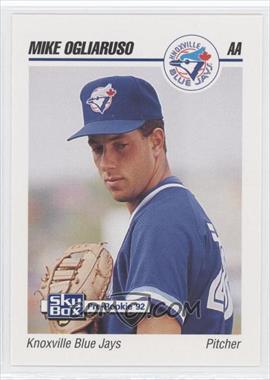 ---

https://www.battersbox.ca/article.php?story=20160726140051698