Honors For Connor & Conor
Tuesday, August 02 2016 @ 12:02 AM EDT
Contributed by: #2JBrumfield
The affiliates won four out of six on Monday that saw three one-run victories, including an extra-innings affair. The only blemish was a doubleheader sweep against the boys in the Dominican. Buffalo, New Hampshire and Vancouver all had the night off.

Dunedin 6 Jupiter 4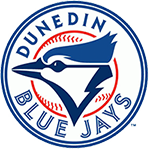 Dunedin, FL - The Jays staged a two-out rally in the eighth to produce the winning run in nailing down a win against the Marlins affiliate. Mike Reeves singled, got to second on a Jorge Flores walk and scampered home on an Anthony Alford base hit. An RBI single by Richard Urena and a two-run double by J.D. Davis in the third helped erase a 2-0 deficit. Urena singled home two more runs in the seventh. Alford and Urena both had three hits at the top of the order. Flores reached three times with a double and two walks and Gunnar Heidt also had an extra-base hit. L.B. Dantzler walked twice but D.J. Davis and Danny Jansen went 0-for-4.

Justin Shafer pitched five innings of three-run ball on five hits and a hit by pitch. His K-BB and GO-FO totals were both 7-0. Adonys Cardona coughed up an unearned run (on his errant pickoff throw) on two hits in the sixth. Conor Fisk (6-3) went one-plus innings and gave up a hit and two walks while whiffing two. Colton Turner kept Fisk's shutout frame intact by stranding a couple of runners. He pitched two scoreless frames, walking one and striking out three for his eighth save.


Lansing 10 Fort Wayne 9


Fort Wayne, IN - The Lugnuts nearly let a 10-2 lead slip away but they held on against the Padres affiliate. Lansing scored all of their runs in innings two through four. A Justin Atkinson RBI double and a John La Prise RBI single got the Lugnuts rolling in the second. Connor Panas cranked a three-run homer in the third to score a Max Pentecost double and a Juan Kelly walk. Andrew Guillotte scored a La Prise single with a groundout to open the fourth but a Pentecost two-run triple and another homer by Panas, a two-run shot, gave Lansing a seemingly comfortable eight-run lead. Ryan Hissey was the hit leader with three. La Prise and J.C. Cardenas had two apiece. Jake Thomas also had a hit.

Josh DeGraaf gave up two runs on five hits and struck out one over four innings. Tayler Saucedo (6-9) surrendered two runs on two hits and two walks but struck out five over three innings. Starlyn Suriel was slammed for five runs on three hits and two walks without retiring anyone. Jackson Lowery allowed two of Suriel's runner to score but pitched a shutout eighth with just one hit allowed. Andrew Case induced a couple of groundouts before ringing up the last batter on a called strike three to get his fourth save.


Bluefield 6 Burlington 5 (13 Innings)



Burlington, NC - Juandy Mendoza homered in the first and scored the winning run in the thirteenth when he doubled and scored on a Vladimir Guerrero Jr. base hit. RBI singles by Earl Burl III and Reggie Pruitt provided Bluefield with a 3-1 lead in the second. Cam O'Brien, who began the second with a triple, belted one over the fence to tie the game at 4-4 in the sixth. Kalik May forced the game into extra innings with a double to score a Nick Sinay base hit. Mendoza, Pruitt and O'Brien all had two hits. Guerrero added a walk to go with his game-winning hit. Burl stole a base.

Jose Espinal was an out short of five full innings, giving up four runs (three earned) on six hits and two walks while whiffing five. Christian Cox stranded a runner and pitched 1-1/3 innings of one-hit ball with one strikeout. Kelyn Jose was jolted for a run on a hit over two frames that included a pair of punchouts. Brayden Bouchey gave the outfielders a three-inning break with seven strikeouts and three groundouts, issuing just one walk. Angel Alicea (2-0) offset three hits with tree K's over two shutout innings.


GCL Blue Jays 2 GCL Tigers East 1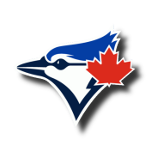 Dunedin, FL - A bases-loaded walk by Sterling Guzman in the eighth was the difference in this one. The rally started when Antony Fuentes was hit by a pitch, moved to second on a Kevin Vicuna bunt single and moved to third on an intentional walk to Norberto Obeso. The Jays scored first when Lane Thomas reached second on a error at third and scored on a Jon Berti single in the third inning. Berti was 3-for-3 while Vicuna, David Jacob and Jesus Navarro all had base hits and walks. Obeso walked twice.

Maximo Castillo allowed just one run on four hits and two walks over 5-2/3 innings, striking out four. Yonardo Herdenez (3-0) closed out the sixth by stranding a runner and pitched 2-1/3 innings of one-hit ball to go along with two K's. Jared Carkuff worked around a hit with a shutout ninth for his sixth save.


DSL White Sox 5 DSL Blue Jays 4 (Game 1 - 9 Innings)

Boca Chica, DR - The White Sox walked this one off with a double, a walk and a single against Juan Bautista (0-1) with two outs in the ninth. Bautista pitched 2-1/3 innings, giving up two other hits and allowing a inherited runner to score. Anderson Nunez started and went four innings, allowing a run on four hits and a walk while striking out four. Oscar Brito was banged around for two runs on three runs with a 1-1 K/BB total over just two-thirds of an inning. Felix Cornelius stranded two runners but gave up a run of his own on a hit and two walks over 1-2/3 innings while whiffing two.

The Jays held three leads in this one. They jumped out to a 2-0 lead in the second with a two-out rally when McGregory Contreras walked and scored on a Victor Figuereo double. Figuereo came home on an Andres Guerra base hit. Yhordegny Kelly restored the two-run cushion with an RBI single in the third to plate a Yeison Estevez double. The Jays took another lead when pinch-runner Sam Buelens (after a Guerra single) scored on an Estevez double play grounder in the seventh. Guerra had a 2-for-2 day at the plate with a walk. Contreras walked three times and stole a base.


DSL White Sox 2 DSL Blue Jays 0 (Game 2 - 7 Innings)

Boca Chica, DR - A two-run homer against Adams Cuevas (3-2) in the sixth gave the Pale Hose the doubleheader sweep. Cuevas pitched 5-2/3 innings, conceding five hits and a two walks while striking out three. Jesus Colman stranded a runner and pitched 1-2/3 shutout innings that included two punchouts.

McGregory Contreras and Ronald Concepion both doubled. Yhordegny Kelly, Aldo Ovando, Andres Guerra and Anderson Green all singled with Kelly drawing a walk. Antonio Concepion also had a free pass.


Monday's Linescores


*** 3 Stars!!! ***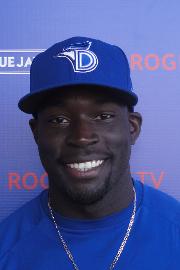 3. Anthony Alford, Dunedin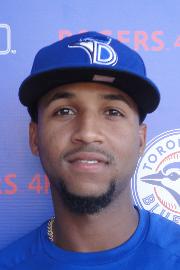 2. Richard Urena, Dunedin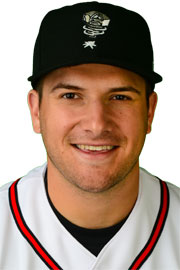 1. Connor Panas, Lansing


Extra Innings

The Vancouver Province has a story on Northwest League all-star pitcher Patrick Murphy.


And finally...

Your random blast from the past Blue Jays minor leaguer.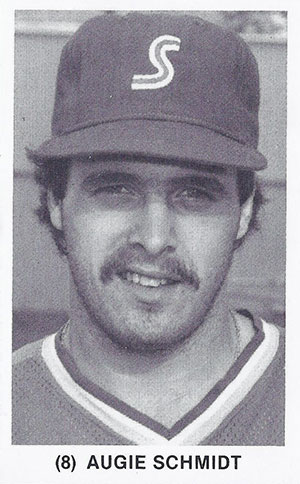 ---

https://www.battersbox.ca/article.php?story=20160801210358879