Blue Jays @ Tampa Bay - May 5-7
Friday, May 05 2017 @ 07:02 PM EDT
Contributed by: #2JBrumfield
The Blue Jays visit their 14th favourite American League ballpark for the Cinco de Mayo weekend - Tropicana Field.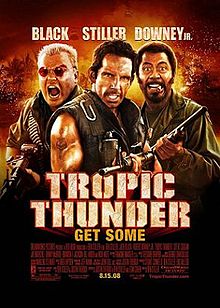 Series Schedule/Probable Starters

Friday @ 7:10 pm ET - Francisco Liriano (2-2, 3.97) vs. Chris Archer (2-1, 3.43)
Saturday @ 4:10 pm ET - Marco Estrada (1-1, 2.43) vs. Jake Odorizzi (1-1, 3.50)
Sunday @ 1:10 pm ET - Joe Biagini (0-1, 3.38) vs. Alex Cobb (2-2, 3.86)

Mat Latos would have started on Sunday except for one thing, he's been designated for assignment. In three starts, Latos went 0-1 with a 6.60 earned run average and a WHIP of 1.80 over 15 innings. He should have had a win in St. Louis but was otherwise found wanting.

In other exciting transaction news, the 9-19 Jays have claimed 32 year-old lefty Cesar Valdez and his 9.64 ERA from Oakland. He's going to Buffalo so there's no need to order your tickets for the next homestand just yet.

Actually, Valdez should be commended for his persistence because his 9-1/3-inning stint with the A's was his first time back in the bigs since 2010 with Arizona when he won his major league debut in Houston. He pitched in Toronto once with the D-Backs on May 23 of that year and did not fare that well. He was actually in the Blue Jays organization for all of two days in 2011 when Toronto signed him away from the Florida Marlins before letting him go. If he makes it to May 8 without getting released, that will mark his longest stint with Canada's team with his next pitch being his first. Valdez had a sterling 12-0 K/BB total in 10 innings with Triple-A Nashville this season, going 1-0 with a 2.70 ERA.

As for the Rays, they bounced back from losing two of three in Toronto last weekend by winning three of four against Miami in a home-and-home set against their Sunshine State rivals. That puts them back at .500 at 15-15.

Burning Question - Will there be retaliation for Archer throwing behind Joey Bats last weekend?

Hot Take - Blue cheese is the worst but the Blue Jays right now are a close second.

On Deck - At home to Cleveland May 8-10.
---

https://www.battersbox.ca/article.php?story=20170505181335499