Woodman Logs Big Game With The Lumber
Wednesday, June 07 2017 @ 12:12 AM EDT
Contributed by: #2JBrumfield
Only two games were played Tuesday and the affiliates came out on the right end of the scoreboard. Rain washed out the games involving the top three farm clubs.
Lansing Lugnuts



Edward Olivares hit his seventh home run of the year. He has 24 extra-base hits that includes 11 doubles and six triples and 11 stolen bases. J.B. Woodman had two doubles among his three hits and stole two bases. Bo Bichette doubled, walked and drove in two runs and is hitting .382. Vladimir Guerrero Jr. singled, walked and was hit by pitch. Yeltsin Gudino had a pair of singles with a walk. Rodrigo Orozco doubled and walked while Ridge Smith walked twice and stole a base.

Mike Ellenbest navigated his way around five hits and four walks, limiting the damage to two runs over six innings to win his second straight start. He struck out four and recorded seven outs on the ground. Tayler Saucedo worked the seventh and eighth and Connor Eller pitched the ninth without being scored upon.


DSL Blue Jays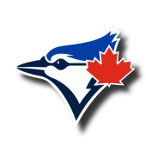 Hector Guerrero had two hits in three at-bats and stole a base. Rafael Lantigua and Leonicio Ventura each singled, walked, stole a base and scored twice in the leadoff and nine spots in the order respectively.

Emanuel Vizcaino pitched the first three innings, giving up two runs (one earned) on three hits and a walk while striking out two. Juan Diaz got the win thanks to two scoreless frames of three-hit ball, walking one and whiffing one.


*** 3 Stars!!! ***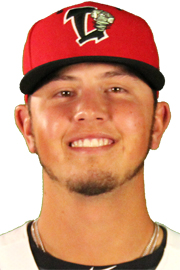 3. Mike Ellenbest, Lansing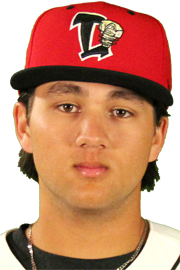 2. Bo Bichette, Lansing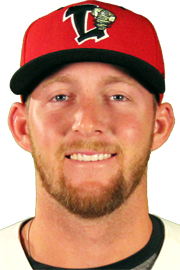 1. J.B. Woodman, Lansing


Tuesday's Linescores


Wednesday's Schedule/Probable Starters

DSL Blue Jays @ DSL Giants, 10:30 am ET - TBA
Erie @ New Hampshire, 10:35 am ET (DH) - Glenn Sparkman (NR)/Francisco Rios (3-4, 3.93)
Buffalo @ Lehigh Valley, 6:05 pm ET (DH) - Brett Oberholtzer (1-3, 5.23)/Jarrett Grube (2-2, 6.14)
Dayton @ Lansing, 7:05 pm ET - TBA


Extra Innings

MiLB.com catches up with Max Pentecost.
Here's a story on Lugnuts reliever Nick Hartman.
---

https://www.battersbox.ca/article.php?story=2017060612352198