Lansing Prevents The Shutout
Tuesday, June 27 2017 @ 01:52 AM EDT
Contributed by: #2JBrumfield
The Lansing Lugnuts had the only win on the farm Monday night. Dunedin had the night off.
Buffalo Bisons

Ezequiel Carrera had a hit, two walks and a stolen base. Jason Leblebijian had two knocks, a walk and a pilfered bag.Matt Dermody took the loss by giving up one run on three hits in 2-1/3 innings despite striking out three and stranding a runner for Luis Santos.

Game 2 of the doubleheader saw Rowdy Tellez go 4-for-4 with a double and Shane Opitz had two doubles in three at-bats. Cesar Valdez pitched a seven-inning complete game, giving up four runs on 10 hits and a walk, including a homer. He struck out four.


New Hampshire Fisher Cats

Tim Lopes had a base hit and two bases on balls and Jonathan Davis had the other hit with a triple. Danny Jansen walked twice and was hit by a pitch. Andrew Guillotte stole his sixth base of the season.

Francisco Rios took the loss by allowing three runs over four innings but only one run was earned. He struck out seven and walked two. Jose Fernandez had two scoreless frames but Tim Mayza gave up a pair in his two innings.


Lansing Lugnuts



Christian Williams had a double, a triple and a hit by pitch while Bo Bichette had a pair of hits. Vladimir Guerrero Jr. was 1-for-4. Mitch Nay and Javier Hernandez—promoted from Vancouver—also had a base hit in their four ABs. Hernandez's hit was a walk-off.

Mike Ellenbest spun six shutout innings of three-hit ball, walking two and striking out six. Juliandry Higuera—also called up from Vancouver—vultured the win by giving up a three-run homer in his three innings.


Vancouver Canadians

Reggie Pruitt had an RBI single in three at-bats. Brock Lundquist had a hit and walk. Norberto Obeso and Cullen Large both doubled.

Jose Espada gave up a homer and two runs in 4-1/3 innings, striking out six and walking three. Brayden Bouchey, Justin Dillon, Miguel Burgos and William Ouellette could not keep the opposition off the board either. More gory details right here.


Bluefield Blue Jays

Colton Laws had a shutout first inning in his debut but that's where the good times ended. Alvardo Galindo was gashed for nine runs in 1-1/3 innings. Yonardo Herdenez allowed three more over three innings in a game that was suspended due to a power outage.

Sterling Guzman singled and walked. Chavez Young, Brandon Pollzzi, McGregory Contreras and Jesus Navarro also had base knocks.


GCL Blue Jays

Luis De Los Santos had the only extra-base hit. Otto Lopez, D.J. Neal and Jonelvy Molina also contributed a '1' in the hit column.

Elieser Medrano threw a no-hitter over two innings but walked four and gave up a run. Anderson Nunez got the loss by allowing three runs over three frames. Maverik Buffo also gave up a run in 1-1/3 innings.


DSL Blue Jays

Rafael Lantigua and Gabriel Morena had two hits apiece. Steward Berroa had a double and two RBI.

Yunior HInojosa took the loss by coughing up two runs in the ninth to spoil Luis Alvarez's 4-1/3 shutout frames of two-hit relief.


*** 3 Stars!!! ***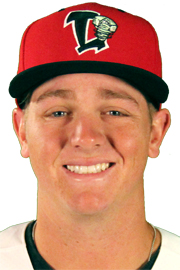 3. Christian Williams, Lansing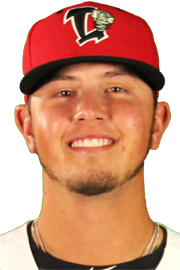 2. Mike Ellenbest, Lansing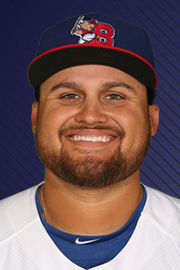 1. Rowdy Tellez, Buffalo


Monday's Linescores


Extra Innings

CanadiansBaseball.com has a story on the latest additions to the Vancouver roster.
Shi Davidi has a piece on C's catcher Riley Adams.
---

https://www.battersbox.ca/article.php?story=20170626025455976