Diaz Dialed In
Wednesday, June 28 2017 @ 03:02 AM EDT
Contributed by: #2JBrumfield
It was a .500 night on the farm Tuesday with the affiliates splitting their eight games.
Buffalo Bisons

Rowdy Tellez smacked his sixth homer of the season but also struck out twice. Roemon Fields had two hits and Jonathan Diaz had the other. Fields and Jon Berti had stolen bases but Fields was also caught once.

Despite 10 hits and three walks, Lucas Harrell had a quality start with three runs allowed over 6-1/3 innings in which he struck out six. Murphy Smith and Wil Browning combined for 2-2/3 scoreless frames.


New Hampshire Fisher Cats

Richard Urena had two of the three New Hampshire hits, including a double in this rain-shortened affair. Jonathan Davis also had a two-bagger and scored on a Danny Jansen sacrifice fly. Derrick Loveless walked and stole a base.

Shane Dawson gave up a two-run dinger to Mike Olt and that was enough for the loss. He pitched 5-2/3 innings of six-hit ball with two strikeouts and no walks.


Dunedin Blue Jays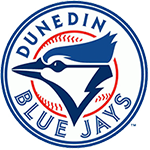 Aaron Sanchez was dinged up for three runs on six hits and two walks over 3-2/3 innings. His strikeout and groundout total were three apiece. Just 36 of his 64 pitches found the strike zone. Ryan Cook stranded two runners for Sanchez enroute to 1-1/3 innings of shutout ball. Ryan Borucki got the victory with four frames of one-hit, one-walk ball as he struck out six.

Lane Thomas homered, doubled and drove in two runs while Cavan Biggio had a two-hit night, including an extra-base knock. Lourdes Gourriel Jr. was 1-for-4 with a stolen base.


Lansing Lugnuts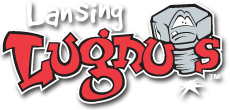 Yennsy Diaz gave up a run on two hits and two walks over five frames, punching out eight and getting five groundouts for a Game Score of 67. Connor Eller went two innings for the save, offsetting three hits with three K's.

Bo Bichette had two hits but was caught stealing! Insert needless overreaction here. The other two-hit nights were turned in by Christian Williams, Nash Knight and Yeltsin Gudino with the latter driving in three runs. Vladimir Guerrero Jr. was 1-for-4.


Vancouver Canadians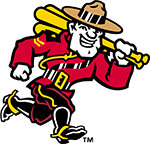 Kacy Clemens belted his first pro home run and had a game-winning two-run single in a 3-for-6 night at the plate. Cullen Large had two hits, three walks and a stolen base. Brock Lundquist and Norberto Obeso also had two knocks each.

Juan Nunez was whacked for two dingers among five runs over 4-1/3 innings. Chris Hall coughed up two more, including a jack, in 2-2/3 innings and Bobby Eveld was eviscerated for six runs in one inning, including a three-run homer, but got the victory after all that. Orlando Pascual had a 1-2-3 ninth for the save. More details can be found right here.


Bluefield Blue Jays

The Blue Jays completed a blowout loss and lost another on a terrible Tuesday. Tyler Olander stranded two runners while pitching two-thirds of a scoreless inning. Graham Spraker was spanked for four runs in three innings. Brandon Polizzi and McGregory Contreras had two hits each while Francisco Rodriguez was plunked twice.

Polizzi had two more hits, including a triple, and Kevin Smith had a double and a single while stealing a base and knocking in a run. Sterling Guzman also went 2-for-4. Jordan Barrett pitched two scoreless innings to start the game. Joel Espinal suffered the loss by allowing three runs (two earned) over four innings.


GCL Blue Jays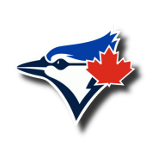 Joseph Reyes and Aldo Ovando singled, doubled and walked while driving in a run. Reyes, Dominic Abbadessa and Otto Lopez all stole bases.

Roither Hernandez pitched four innings and gave up just one run on four hits with a 4-0 K/BB total.Connor Law coughed up an unearned run over two innings but he picked up the win for his efforts.


DSL Blue Jays

Steward Berroa and Andres Martinez were the co-leaders in the hit department with two. Leonicio Ventura walked twice.

Emanuel Vizcaino took the loss by yielding three unearned runs over three innings but he struck out four and induced five groundball outs.


*** 3 Stars!!! ***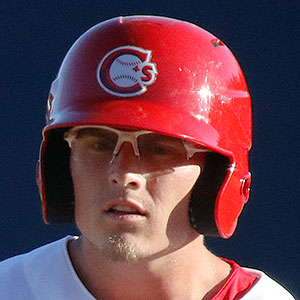 3. Kacy Clemens, Vancouver



2. Ryan Borucki, Dunedin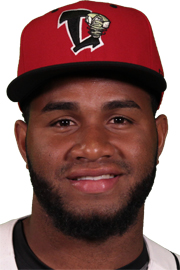 1. Yennsy Diaz, Lansing


Tuesday's Linescores


Extra Innings

Here's a story on Kacy Clemens from The Vancouver Province.
---

https://www.battersbox.ca/article.php?story=20170627181555819