Blue Jays vs. Red Sox - August 7-9
Tuesday, August 07 2018 @ 05:02 PM EDT
Contributed by: #2JBrumfield
The #BlueJays look to continue the momentum of their series victory in Seattle into their series against Boston.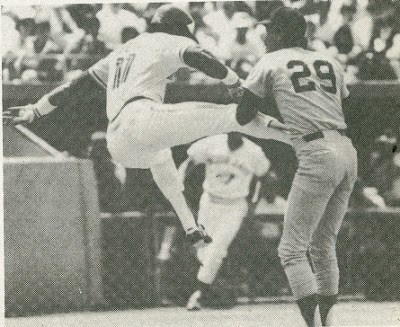 Series Schedule/Probable Starters





Tuesday at 7:07 pm ET - Drew Pomeranz (1-5, 6.56) vs. Marcus Stroman (4-8, 5.63)

Wednesday at 7:07 pm ET - Brian Johnson (2-3, 3.74) vs. Mike Hauschild (1-0, 0.00)


Thursday at 7:07 pm ET - Rick Porcello (14-4, 3.84) vs. Ryan Borucki (1-2, 2.30)




The 51-60 Blue Jays have a chance to make a statement against the leaders of the AL East. A sweep of Boston can move them to within 24 games of top spot in the AL East. Conversely, a sweep by Boston can put the Jays 30 games back and you can declare the season officially over.

---

https://www.battersbox.ca/article.php?story=20180807141957881