RIP Damaso Garcia
Wednesday, April 15 2020 @ 02:07 PM EDT
Contributed by: #2JBrumfield
Former Toronto Blue Jays All-Star second baseman Damaso Garcia has passed away at the age of 63. #BlueJays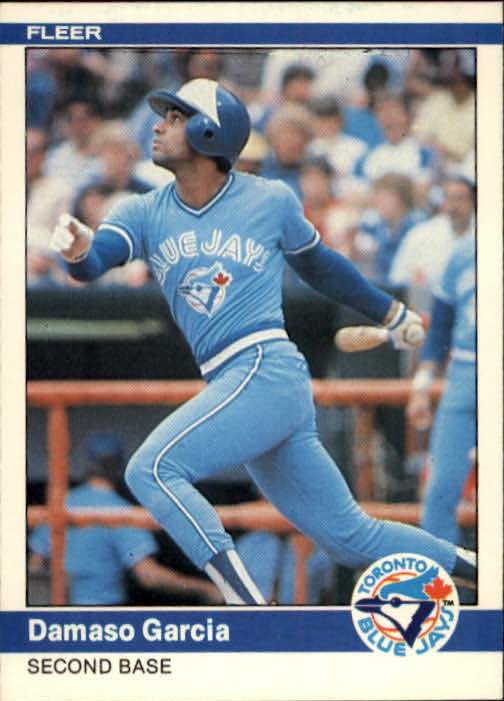 The man known as "Damo" made his major league debut with the New York Yankees in 1978 and spent parts of his first two seasons in the Bronx before being traded to Toronto with Chris Chambliss and Paul Mirabella for Rick Cerone, Tom Underwood and Ted Wilborn. Garcia finished fourth in American League Rookie of the Year voting in 1980 but really arrived on the scene in 1982 by winning a Silver Slugger and finishing 26th in AL MVP voting after hitting .310 and stealing 54 bases. The Dominican batted .307 in 1983 during the Blue Jays first winning season and followed that up with consective appearances in the All-Star Game in 1984 and 1985, helping the Jays clinch their first American League East division title in '85.

The 1986 season was Garcia's last year with the Jays as he was traded to Atlanta with Luis Leal for Craig McMurtry. He did not resurface to the bigs until 1988 where he played in Atlanta. His final year was with in 1989 with the Montreal Expos where he batted .271 in 80 games. His career batting average was .283 and he stole 203 bases, 194 of them with the Jays.

RIP Damo. Condolences to his family and friends.
---

https://www.battersbox.ca/article.php?story=20200415143109507