Blue Jays Report Card
Friday, October 06 2023 @ 07:00 AM EDT
Contributed by: Magpie

That was weird.


A team that wins 89 games doesn't usually inspire this much angst. After all, this franchise once went more than twenty years without winning so many, and I can talk at length about each and every one of those seasons if complaining about the Blue Jays is what the public wants. I can deliver the goods, I assure you. I'd rather not. As I've said, it is my conviction that baseball is mostly pain, anyway. Pain and failure - lots of it - is baked into it from the start. Pain and failure. Those are my expectations. That's what I expect to be given, and the game seldom disappoints me.





Maybe it was the way this team failed - even if they didn't fail as often as teams of yore - that was so frustrating. They weren't a lot of fun. Watching hitters fail to produce runs is probably more frustrating than watching pitchers fail to prevent them. Losing 7-5 is definitely more entertaining than losing 3-1. A matter of aesthetics, a question of style...




Well. History may not repeat itself, but it often rhymes. Ross Atkins turned 50 in August, and he just completed his eighth season as the GM. Pat Gillick turned 50 in August 1987, not long before he completed his tenth season in the same job. Atkins is in the very same boat now that Gillick was in the late 1980s. The core of young talent that his team has been built around, in which so much hope and faith has been invested, has not found its way to the Promised Land. And every time it looked like they were getting close, they embarrassed themselves. While I don't recall anyone suggesting that Gillick and the rest be fired into the sun, let me assure you that there was a great deal of cynicism and more than a little mockery on display. Oh yes. Those were the Blow Jays.




The team seems stuck, and the natives are getting restless.


Not to mention, the bean-counters at the corporation would probably like to see a few home playoff games swelling their coffers.

Well. On with the business.

As always, I beg you to remember that these grades are extracted from somewhere in the vicinity of my nether regions. There is not, there never has been, there never will be, anything even remotely scientific about it. That's just the way it goes. I'm in it for the wisecracks.

Here's what they mean, more or less:

A Outstanding (could be in the Awards discussion)
B Good (might even receive All-Star consideration, who knows)
C Average (generic regular)
D Below Average (replacement level, bench part, something like that)
E Fail (probably belongs in the minors)
F Epic Fail (may need to think about alternative career paths)

The cutoff, as is my custom, was 50 Plate Appearances for the hitters and 50 Batters Faced for the pitchers. So I have nothing to say about Paul DeJong (he's so lucky), Spencer Horwitz, Tyler Heinemen, Nathan Lukes, Jordan Luplow, Cam Eden, Mason McCoy, Thomas Hatch, Wes Parsons, Trent Thornton, and Hagen Danner.

Non-Players

John Schneider C Still has the best winning percentage of any manager in franchise history (of the ones who actually did the job for longer than a month.) I'm pretty sure no one cares. And yet... Schneider did what we sometimes think the manager is supposed to do. He didn't manage a post-season game as if it was the regular season. He didn't seem to be flying by the seat of his pants, putting his faith in his gut and his intuition. He trusted what the numbers (or the people who crunch the numbers) told him. I point this out because I know that if I had a dime for every time I've complained that no matter what kind of information a manager may have, the guy still needs to see something with his own eyes before he believes it enough to act... I'd sure have a lot of dimes. But after that second playoff game, everyone is going to be wondering to what degree John Schneider actually is the manager of this baseball team. Schneider himself made it pretty clear that the decision was not his alone. And if the players don't believe the manager is making the decisions, you don't have a manager. You do have a problem.

Ross Atkins C And that's on this guy. Atkins has, I think, been pretty effective in assembling a talented major league roster, and doing so fairly quickly after wasting his first three years on the job trying to squeeze the last drop of goodness out of the team he inherited . Assembling a competitive roster is certainly a big part, and it's probably the most visible part, of his job. But it's not the only part, and for the first time in about ten years I am growing disturbed by the way this organization has decided to operate. And of course the team remains stuck at the same level they've been at for the last four years. So now what? He had a plan, It made sense, it worked as expected... but it didn't work.

Players

Kevin Gausman A- On the surface, there's not a whole lot of difference between 12-10, 3.35 and 12-9, 3.16. And you know what? Peer under the hood, and while there are some variations, it all worked out roughly the same. Gausman didn't figure to give up as many hits in 2023 - the opposition was never going to hit .364 on their Balls In Play again - and he didn't. But he walked twice as many instead. The opposition ended up with about the same number of people on base. I'm always a little wary of two-pitch starters, but some guys make it work.

Bo Bichette B+ He was having the best season of his young career until he jammed his knee against the Orioles. He missed most of the next five weeks, went on the IL twice, and it took a while to get his bat going again (he hit .219/.252/.352 in his first 25 games after the initial injury.) C'est la guerre. Like everyone else, I thought he was much better in the field this past season. He's not going to win a Gold Glove unless he wins one with his bat, but we've seen that happen.

Tim Mayza B+ Okay, there's something more than a little flukey about a 1.52 ERA, especially for a relief pitcher. You still have to respect it. He also did a fine job dealing with the messes other pitchers left behind, stranding 40 of 53 Inherited Runners. Mayza was actually a little unlucky this past year, in that the opposition hit .331 on their Balls In Play (it had been .297 for his career.) But he didn't let any of them go over the fence (just 2 all season, one of them in the meaningless season finale), and he doesn't walk a lot of hitters.

Chris Bassitt B+ He'll be 35 next February, and he's established a new career high in Innings Pitched in each of the last three seasons, all of which look more or less identical, working for three different teams with three different home parks. He's a pro.

Jose Berrios B+ You will surely recall that in his first full season with the Jays, Berrios quite unaccountably produced numerous truly crappy outings. He gave up more Hits and HRs than ever before, and no pitcher in the AL allowed more earned runs. But somehow the team still went 23-9 in those 32 starts. So this season Berrios bounced back smartly, performing once more just like the quality starter he's been for his entire career. And the team went 17-15 in his 32 starts. Go figure. A very easy player to cheer for, who deserved better than he got from the people in charge.

Davis Schneider B+ And I thought Lourdes Gurriel was streaky. Schneider's highs were very, very high, and his lows were extremely low - basically, he went from as hot as the surface of the sun to as frigid as my cold, cold heart - and he somehow squeezed two hot streaks and two bad spells into just six weeks of action. I'm not sure what to make of him. I suspect he inherits the Whit Merrifield (second base/outfield) spot on the roster along with the Gurriel role in the lineup.

Erik Swanson B It looks like he was worked a little too hard early on. He pitched in 23 of the first 46 games (through May 20), which is about when he started to scuffle. Finished the season strong, and gave up more than two runs in a game just once all year.

Jordan Romano B He was just fine at his main job, which is Closing the Game. He wasn't so great when he was asked to come into a tie game, and modern managerial practise now says that "Thou Shalt Call Upon Your Closer in Late Innings at Home, Once There is No More Chance That There Will Be a Save Opportunity." Romano came into 13 games when the score was tied and lost six of them (he went 4-6, 5.40.) It's a small sample, and probably just One of Those Things.

Kevin Kiermaier B A free agent, Kiermaier managed to stay healthier this past season than he'd been in years, and I certainly don't want to count on that happening again. He's still a wonderful outfielder, and he had his best year with the bat since 2017, when he was 27. He'll be 34 next April, by which time I assume he'll have found some other team to play for. It'll probably be one that plays it's home games on actual grass as he heads into his sunset years. I really enjoyed having him on the team, and happily wish him good luck in his future endeavours. Varsho can obviously move over and replace him in centre, and leave the team looking for someone new (or someone not so new - Teoscar! Lourdes!) to put in left field.

Brandon Belt B A free agent, and at this point he sounds undecided as to whether he wants to keep playing. He's got a couple of World Series rings, he's earned more than $100 million dollars playing baseball. Just how many hotel rooms does a man really need to see? On the other hand, you do stay retired for a long time. Belt certainly wasn't supposed to be the team's best hitter, albeit in a pretty strict platoon. But he led the team in both OnBase and Slugging.

Yusei Kikuchi B The team went 21-11 in his 32 starts, which was the best record from any of the rotation spots. Kikuchi didn't have a whole lot to do with that, of course, but this was a decent season for anyone and a very good season for someone trying to make it as the fifth starter. On the one hand, I really like him - I just think he's fun to watch and one also gets the impression that he's a good guy and a good teammate. On the other hand, I seem unable to trust him at all, not even a tiny little bit. When he pitches well, all I feel is relief. Like we got away with something.

Jordan Hicks B Another free agent. The radar guns say one thing about Hicks, but everything else about him says something else. Which is what I'm going with. So hear me - Hicks is not a power pitcher. He's basically a right-handed version of Tim Mayza. These fellows don't strike out a lot of hitters - both were below the league average - but they throw a zillion sinkers and they get a zillion ground balls. They are both extreme ground ball pitchers, which like many things is both a blessing (ground balls don't leave the park) and a curse (they can find the holes in the defense.) Hicks does give up fewer hits than Mayza, and I'm betting his extra velocity makes it harder to square him up. Mayza has better command - he doesn't walk as many, he keeps the ball in the yard a little better.

Genesis Cabrera B It sure looks like someone sat down with Cabrera (and Hicks) as soon as they got here and suggested that they just try throwing strikes and trusting their defense a little, what with Babe Ruth being dead and all. Cabrera cut his walks right in half - that, along with some excellent luck on his Balls In Play, made him more effective as a Blue Jay than he'd been as a Cardinal.

Bowden Francis B- Somehow, I don't think AL batters are going to hit .195 on their Balls In Play against Francis forever, or even for another five minutes, but you'll definitely take it while it's happening.

Ernie Clement B- A middle infielder who hit .380? I feel bad about only giving him a B, but anything can happen in 52 Plate Appearances, and hitting .391 on your Balls in Play is one of them. What's far stranger is the .348/.401/.544 he put up in half a season in Buffalo. He hasn't hit like that since he was at the University of Virginia. He's played more than 500 professional games since 2017, and he hit more than half (12 of 23) of his pro homers this past season.

Jay Jackson B- He was a nice story. Hang in there, kids! Keep pitching, and maybe you'll eventually figure something out. What Jackson figured out was that major league hitters are just guys who put their trousers on one leg at a time. He had always walked far too many in his previous cups of coffee in the Show, more than he walked at the various other levels he'd pitched at. With the Jays, he simply threw strikes - he didn't fan as many hitters, but he didn't walk nearly as many either. And seeing as how he remained difficult to actually hit, it made him far more effective than he'd ever been in the long odyssey of his professional career. He'll be 36 in a few weeks, and he won't be eligible for arbitration for another couple of years.

Whit Merrifield C - Presumably about to become a free agent - there's a mutual option, which the team will surely decline. Just as he had the previous September when given the opportunity, Merrifield played well enough in April (.320/.377/.413) to secure a spot in the lineup pretty much every day (and after cooling off, he got even hotter in July.). But he's now at the age when he really shouldn't be playing every day. And he stops playing that well when he does.

Alejandro Kirk C - The Blue Jays offensive woes, to the extent that it was actually woeful and not merely mediocre, were largely the result of four players - three of them young players - producing at a level that was considerably less than either their career norms or simply less than what was merely a reasonable expectation. Kirk is the first of that foursome - he came into the season with a career mark of .278/.362/.426, for an OPS+ of 123 and rather than improve the way we like to see 24 year old hitters improve, he fell very short indeed (30 points of OPS+) . I'm willing to cut Kirk - and only Kirk - a little slack. Mainly because he's a catcher (and his work behind the plate is improving much more rapidly than I expected.) And because I never really expect catchers to improve as hitters, ever, and am pleasantly surprised on the rare occasions when it happens. And because the late arrival of his child had to have messed up his spring training. I suspect that most of his attention early on was on his defensive responsibilities, which are of course considerable.

George Springer C - The second of our four offensive disappointments, and the most significant. Springer came into the season with a career mark of .269/.358/.494 and an OPS+ of 132 - he missed that mark by exactly the same amount as Kirk did, and did so over many more Plate Appearances (our other two disappointments,as depressing as their work may have been, did not under-perform anywhere near the extent Kirk and Springer did.) I know that when a 33 year old player has an off year no one should ever be too surprised. That's the sort of thing that happens. On the other hand, this was by far the healthiest Springer had been as a Blue Jay, and playing right field certainly seemed to agree with him. On the other other hand (how many hands is this?), he hadn't played this many games since 2016, when he was a callow youth of 26.

Danny Jansen C - His season was okay I guess, even if it wasn't quite as good as his work in 2022. This was the most games he was able to play in since his first full season back in 2019, but he still made two trips to the IL and was missing for about seven weeks. Which is getting positively tiresome. The baseball is hard, Danny. That's why it's called hardball. And it will hurt your hands if you don't get them out of the way.

Vladimir Guerrero Jr C - The third of our four offensive disappointments. Guerrero came into the season with a career mark of .284/.358/.504, an OPS+ of 135 - he came quite a bit closer to his career level than Kirk or Springer managed, but he still fell well short. Guerrero was the youngest man to take the field for the 2023 Blue Jays (you can sure tell sometimes) but he's nevertheless the one from whom the most was expected. As was often discussed around here, there was much about his season that was downright strange. There's the weird fact that he simply doesn't hit all that well at the Rogers Centre. There's the fact that he was hitting plenty of balls hard, much more often than your average hitter, that he was hitting more line drives and fewer groundballs. Well, a lot of good it did him. He simply wasn't getting the results his type of performance seemed to warrant, and this is a results-based business. The frustration of it all certainly seemed to get to Guerrero. The rest of his game, especially his defense and base-running, just fell apart as his season went on. Everybody has a theory, of course. Mine is that he's trying to be something - a home run hitter - that he's not. Guerrero likes to hit home runs - don't we all? - and he probably thinks his team wants and needs him to hit home runs. I just don't think that's an approach that fits his natural stroke. He won't be the youngest Blue Jay too much longer, although he's likely to be the most talented for some time to come. He needs to do a better job at putting that talent to use. He's certainly a young enough dog to master a new trick.

Hyun-Jin Ryu C - Another free agent. DId anybody actually expect anything useful from Ryu? What he delivered, in the wake of The Manoah Disaster, was simply crucial. The team had gone 9-13 out of that spot in the rotation - they went 6-5 in Ryu's starts, and even though Schneider handled him very gingerly, he was able to give them many more innings than they could ever have received from Trevor Richards, and much better innings than they were getting from Manoah. He's not all the way back, but he's getting there. At the very least, he should be a solid back-of-the-rotation option. For someone.

Yimi Garcia C - The Toronto bullpen was the best in the AL at stranding Inherited Runners, just 23% of whom scored (league average was 32%) and Garcia was the best on the team at stranding them. (Well, Romano was even better but being The Closer Romano didn't have to deal with anywhere near as many inherited runners as Garcia did.) The bad news about Garcia's season was when the ball was put in play. The BABiP against Garcia was a startling .345 - especially startling because it had been .251 prior to this season. He was giving up more line drives and grounders and fewer fly balls, which probably explains part of it. But just part. I think there had to be a lot of Old Bad Luck involved as well.

Matt Chapman C - Another free agent, Chapman played like the league MVP for a month. Unfortunately, it's a six month season and he was just plain bad for the other five months. There's no getting around it. He hit .205/.298/.363 from the first of May through the end of the season. Not good enough, not even close, and I think a C grade is rather generous. I am famous for my soft and tender heart, am I not? That's said, you surely have to give him the Qualifying Offer. There's probably no way that he'll accept it - this will be his first chance to make some big baseball money and it could very well be his last - but his departure will leave a significant hole in the lineup. There isn't an obvious internal option yet, and the free agent pickings beyond Chapman himself do not excite me. Jeimer Candelario? Evan Longoria?

Cavan Biggio C - I think he was able to re-establish himself as a useful major league hitter, and he even provided some nice defense at four different positions, which is also pretty useful. Biggio's biggest problem is the fact that they play baseball in April. He got to miss out on that in 2019 and 2020, but it's been the bane of his existence ever since. In April 2021, he hit .197/.308/.333, Folks, those are his career bests for the month of April. In 2022 he hit a horrific .044/.214/.044 and this past April it was .111/.184/.244. The problem with doing this in April is that those become your season numbers, if only for the moment, and everyone starts to wonder why you're even in the majors.

Trevor Richards C- As everyone knows, Richards scrapped most of his old starter's repertoire this season. He worked exclusively with his very ordinary fastball and his very excellent changeup and was much more effective. No one on the staff - almost all of whom throw considerably harder - missed more bats, no one struck out hitters as frequently. When he went on the IL in early August, he sported a 2.98 ERA and had fanned 83 batters in 54.1 IP. And - despite what you may have heard elsewhere - he was actually fine when he came back. Five of his first six outings after his return were scoreless, and four of them were completely clean. But he went completely to pieces in September (17 Hits and 11 BB in 12.1 IP) and that's a mystery. His September was so utterly awful that it completely spoiled his season numbers, but the man was pretty good for five months out of six. (The opposite of Matt Chapman, in other words.) One thing that was true all season, however - he was not even close to effective when asked to work on consecutive days. He did so 9 times, and allowed 15 Hits and 8 BB in 8.1 innings. Just twice was he able to escape without allowing a run, although even then he put people on base. (Garcia also struggled pitching on consecutive days; Romano, Mayza, and Swanson were pretty much unaffected.)

Chad Green C- This year was mostly about recovering from surgery and shaking off the rust. His first outing was rough, but he was solid enough after that and should be better next year.

Daulton Varsho D - The last of our four great offensive disappointments - he brought a career mark of .234/.306/.432, OPS+ of 103 into the season - he came up about as short of that as Guerrero did. Now I know where Varsho stands on BBRef's page, which ranks everybody by how much WAR they contributed. Pshaw! I say. Stick your formulae.... Look, I love almost everything about Varsho's game - his defense, sure, but also his approach, his hustle, his intensity, his focus, his base-running. But a corner outfielder who hits .220/.285/.389? Up with that I will not put. There aren't enough balls in play any more to make that worth the trouble..

Santiago Espinal D - Second base was kind of a revolving door for the 2023 Jays. Espinal began the year as the incumbent, sort of - he'd started 105 games there in 2022 - but his hold on the job was never all that strong. Whit Merrifield had closed the 2022 season playing very well in Espinal's absence and Cavan Biggio was still on the roster. It looked like a job-share at first, and the three players did indeed share the job in April - but it was Merrifield who actually played well in April, seizing the biggest part of the job while Espinal and Biggio were struggling. But Merrifield was also the fourth outfielder on a team with two LH regulars, which created opportunities for someone at second base. Biggio eventually made himself useful, but Espinal's bat didn't wake up until September by which time it was Davis Schneider getting the most work at second base.

The Second Base Job Share: Game Starts

APR - Espinal (11) Merrifield (9) Biggio (8)
MAY - Merrifield (17) Espinal (6) Biggio (4) Clement (1)
JUN - Merrifield (14) Espinal (8) Biggio (5)
JUL - Merrifield (11) Biggio (7) Espinal (6)
AUG - Merrifield (9) Schneider (9) Biggio (8) Espinal (1)
SEP - Schneider (13) Merrifield (7) Biggio (6) Espinal (2)

Nate Pearson D - Great arm. Doesn't know what he's doing yet but why would he? Pitched more innings between Buffalo and Toronto this season than he had in any year since 2019, and that in itself is a step in the right direction. More will be required, of course. It's good that you're finally able to play. Now we need you to play well.

Anthony Bass D - He wasn't actually horrible, but he wasn't very good. And he definitely wasn't good enough to get away with offending the civilized part of the civilized world.

Alek Manoah E - Just twelve months ago, I noted that in his first full season Manoah had pitched as well as any starter in franchise history. How time flies. I have no idea what to even think about him. He was so awful at times that it seemed unlikely he could ever be effective again. The idea of actually counting on him makes me very uneasy.

Zach Pop E - He was bad, he got hurt, he went to Buffalo and was bad there.

Mitch White E - He was bad, he got hurt, he went to Buffalo and was bad there.



Adam Cimber F - Cimber's always been hittable, although not nearly as hittable as he was this year. He has been effective in the past because he doesn't walk hitters and he keeps the ball in the park. I assume his injury issues were a large part of why he allowed twice as many walks and more than three times as many homers as he had the previous two years. Either that, or his career has reached the same stage as that of my fine feathered friend here.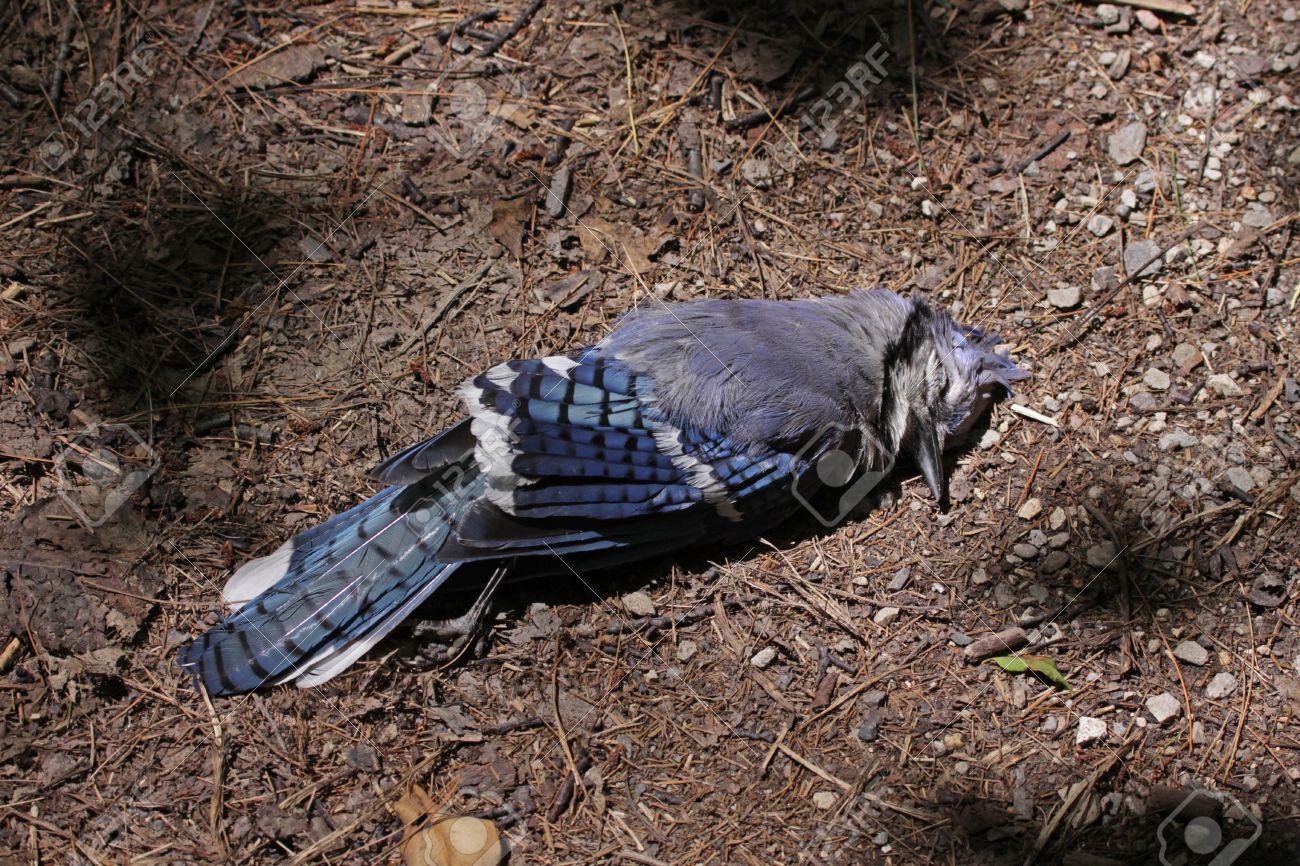 ---

https://www.battersbox.ca/article.php?story=20231005141154240