Lansing booted six field goals and treated the diamond as their own personal Double Deuce. Meanwhile, Buffalo split its doubleheader and Vancouver got a huge win to keep their playoff hopes alive. Those were the highlights of a 3-4 Monday on the farm. Dunedin's doubleheader was rained out again.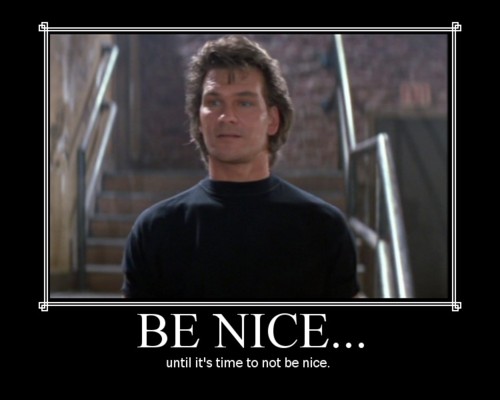 Buffalo 5 Lehigh Valley 2 (Game 1 - 7 Innings)

Allentown, PA — Drew Hutchison
lasted 4 1/3 innings against the Phillies affiliate, who scored twice on six hits and a walk. One of the runs was a homer by Michael Martinez. Hutch struck out five and threw 51 of 81 pitches for strikes.
John Stilson
(5-2) pitched a two-hitter over 1 2/3 innings and struck out three.
Jeremy Jeffress
worked a one-hit ninth and struck out a batter for his fourth save.

Mike McCoy
drove in the game's first run with a single in the third. McCoy singled home another to punctuate a three-run rally in the fifth after
Ryan Langerhans
had an RBI double and
Blake Gailen
lifted a sacrifice fly. The Herd would score their final run on a wild pitch in the sixth. McCoy and Langerhans shared the hit lead with two apiece and McCoy stole his 28th base of the year.
A.J. Jimenez
was 0-for-4.
Lehigh Valley 3 Buffalo 2 (Game 2 - 7 Innings)

Allentown, PA —
The Bisons were on the verge of a doubleheader sweep when
Blake Gailen
hit a two-run homer in the sixth to give them a 2-1 lead. Gailen had the only two Bison hits and stole his first base to go with his first homer.
Mike McCoy
had the only walk.

Justin Germano
was in line for the win after holding down the Iron Pigs to a run on five hits. He walked nobody, struck out four and got nine ground ball outs.
Mickey Storey
(0-2) was victimized for two unearned runs on three hits in two-thirds of an inning. The runs were unearned after a McCoy throwing error at short.


Portland 10 New Hampshire 5

Manchester, NH
— The Fisher Cats trailed 3-0 until the fourth when
Adam Loewen
singled in the first run before coming home on a
Gabe Jacobo
homer. John Tolisano went deep to lift the F-Cats to their first lead in the fourth. Jacobo knocked in a
Kevin Nolan
triple with a base hit to put New Hampshire ahead 5-3 in the fifth. Between Nolan and Jacobo, they combined for the cycle as Nolan also had a double.
Andy Burns
and
Ryan Schimpf
had base hits. Tolisano stole a base.
Kenny Wilson
was hit by a pitch.

Marcus Walden
gave up the first five runs to the Red Sox affiliate, four being earned, over 6 2/3 innings. The damage was done on eight hits and two walks. He struck out five and induced 11 ground ball outs.
Randy Boone
(3-3) was also popped for five runs but in 1 2/3 innings. Two of his five hits were home runs and he struck out only one. He also had two inherited runners cross the plate. Lefty
Matt Wright
struck out one of the two batters he retired in a perfect 2/3 of a frame.


Daytona 2 Dunedin 0 (Suspended, 2 outs - Top 4th)

Daytona Beach, FL —
The Cubs got to lefty
Matt Boyd
for two runs in the top of the third. Boyd went two-plus innings, coughing up three hits and a walk while whiffing two.
Shawn Griffith
could not strand Boyd's two runners as he gave up a hit and a walk but also struck out a batter in his one inning of work.
Dunedin got base hits from
Jon Berti
,
Jonathan Jones
,
K.C. Hobson
,
Marcus Knecht
and
Matt Newman
. When play resumes, Dunedin will have Hobson at second and Knecht at first with two outs in the fourth.

Lansing 18 Dayton 6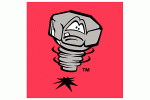 Lansing, MI —
The only inning the Lugnuts did not score in was the second.
Dalton Pompey
began the fireworks with a home run to lead off the game. Pompey thought that was so nice, he did it twice, leading off the third with another dinger. Then the Lugnuts scored a converted touchdown in the fourth.
Jason Leblebijian
started the rally with an RBI single,
Emilio Guerrero
doubled in two more,
Christian Lopes
singled in two more and
Jordan Leyland
also had a two-run base knock. Guerrero belted a two-run dinger in the fifth and after a throwing error by the first baseman scored two more runs in the sixth, Leyland had a grand slam in the seventh.
Kevin Patterson
closed things out with an RBI single in the eighth. Every Lugnut had a hit except for Carlos Ramirez, but he walked and stole a base. Pompey, Guerrero and Leyland all had three-hit efforts with Pompey walking twice.
Chris Hawkins
singled and walked four times.
Eric Brown
(2-3) put together a quality start of six innings and three runs (two earned) on three hits and a walk. He gave up a homer, struck out one and seven of his 13 outs were on the ground.
Tucker Donahue
worked an inning and allowed a run on three hits while punching out one. Lefties
Chad Girodo
and
Griffin Murphy
finished up the last two innings. Girodo surrendered two runs on two hits and a walk but struck out a pair. Murphy allowed two hits.
Vancouver 3 Spokane 1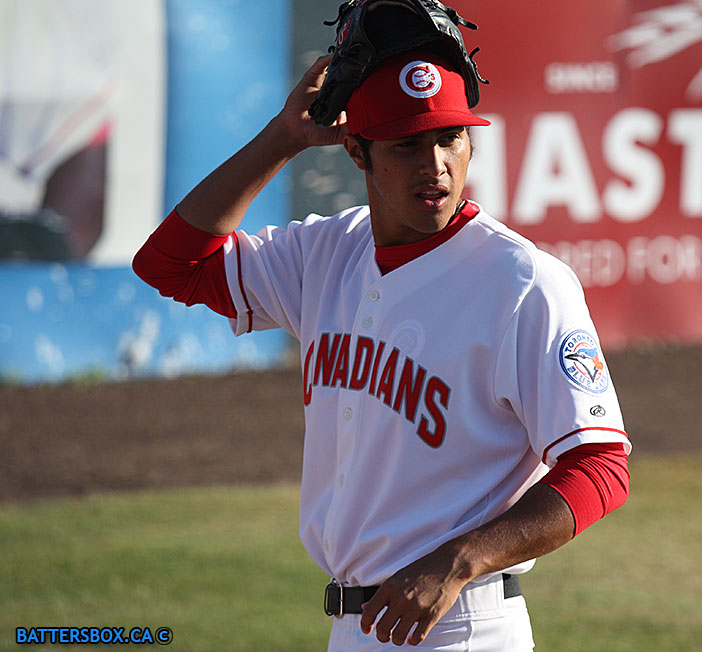 Alonzo Gonzalez
came up with his best performance of the season with 5 1/3 shutout innings Monday night.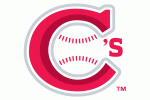 Vancouver, BC —
The C's kept their playoff hopes alive by taking the rubber match of this three-game series against the Rangers affiliate. Lefthander
Alonzo Gonzalez
delivered 5 1/3 innings of shutout baseball by giving up just two hits and a walk. He struck out three and six of his 11 outs in play did not escape the diamond. Lefty
Scott Silverstein
(2-2) stranded a runner but allowed the tying run on one hit, two walks and a plunk in 1 2/3 innings, which included one strikeout.
Garrett Pickens
and
Chuck Ghysels
pitched one-hit innings with one strikeout to preserve the win. Ghysels collected his eighth save.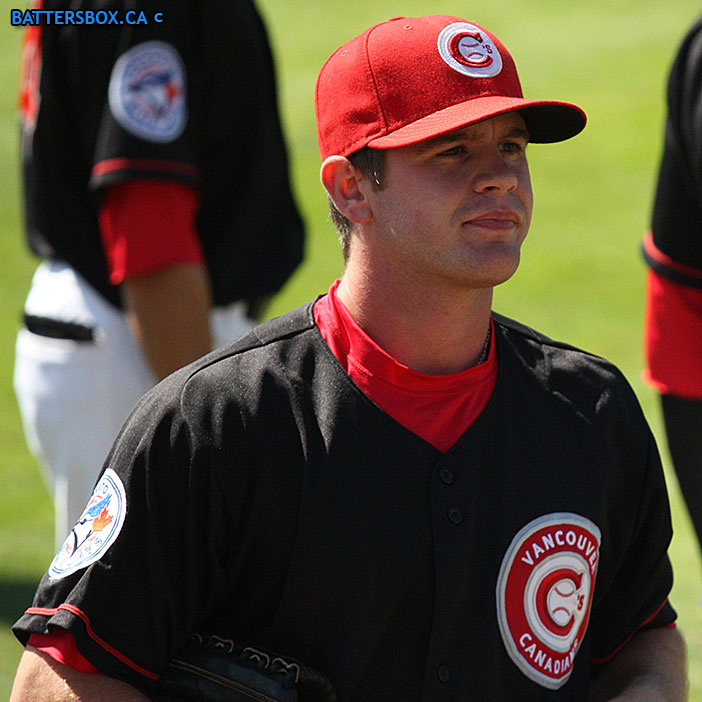 Chaz Frank
did it with the bat and the glove Monday night by driving in home the winning run and starting an 8-3 double play.
The Canadians scored the first run on an error by the Spokane first baseman in the fourth.
Chaz Frank
singled home the tie-breaking run in the seventh and
Dawel Lugo
delivered an insurance run with a run-scoring single in the eighth. Frank and Lugo paced the C's seven-hit attack with two apiece. Frank also got an assist in center field by doubling off a runner at third base to end the eighth inning.
L.B. Dantzler
walked twice.
Brenden Kalfus
stole a base.

Greeneville 3 Bluefield 2

Greeneville, TN —
A walk-off win for the Astros, who scored an unearned run against
Joe Lovecchio
(4-2).
The Jays tried to turn an inning-ending double play but the relay throw from shortstop
Franklin Barreto
went awry and led to the winning run. Lovecchio gave up a hit and an intentional walk in two-thirds of an inning.
Alberto Tirado
pitched the first three innings and yielded a run on two hits, three walks and a hit by pitch while striking out one.
Mark Biggs
went the next three frames and had an unearned run on his line one three hits and a walk with one K.
Yeyfrey Del Rosario
scatted a hit and two walks over two scoreless frames that included two punchouts.
The Jays drew even with the Astros in the sixth inning when
Matt Dean
and
Jonathan Davis
had RBI singles. Dean had stolen second and third base before scoring while
Tim Locastro
stole a base and scored the first run after a walk. Dean had two hits.
D.J. Davis
was 1-for-3 and
Franklin Barreto
was 1-for-5.

GCL Pirates 7 GCL Blue Jays 6

Dunedin, FL —
The Bucs jumped on
Jesus Tinoco
for five runs on nine hits and a walk over 3 2/3 innings. He struck out four. Lefty
Oscar Cabrera
stranded two runners for Tinoco and pitched 1 1/3 innings of scoreless ball on just one hit while whiffing a pair.
Francisco Rios
struck out one in a perfect frame. Southpaw
Jose Fernandez
surrendered an unearned run on two hits in his inning of work.
Kamakani Usui
(1-3) allowed the winning run on one hit and a hit by pitch.
Chad Beck
struck out a batter in a perfect ninth.

Will Dupont
put the Jays in flight with an RBI single in the second. A
Dan Jansen
ground ball plated a run in the third.
Rowdy Tellez
led off the fourth with his first professional home run and that was followed by a two-run double by Dupont and an RBI single by
Richard Urena
. Dupont, Tellez, Urena and Jansen all had two-hit games.
Edwin Fuentes
walked three times and stole a base.
Gabriel Cenas
was 1-for-5.
Boxscores

*** 3 Stars!!! ***



3. Blake Gailen, Buffalo
— Batting .417 in his first four games with the Herd.


2. Emilio Guerrero, Lansing —
Has a .333 BA over his last 10 games and has 25 extra-base hits and 52 RBI.


1. Dalton Pompey, Lansing —
Hitting. 324 over his last 10 contests and has 32 extra-base hits and 32 RBI.
Tuesday's Probable Starters...
GCL Blue Jays
— TBA @ GCL Pirates, 12:00 pm.
New Hampshire
— TBA vs. Portland, 6:35 pm.
Bluefield
—
Brady Dragmire
(3-2, 2.40) @ Greeneville, 7:00 pm
Buffalo
— TBA @ Lehigh Valley, 7:05 pm ET.
Dunedin
— TBA @ Daytona, 7:05 pm ET (DH).