Bleah.
Star of the Game
: Bob Abreu was 2-for-4 with a walk, including the go-ahead 2-run homer in the top of the 7th.
Unsung Hero
: Jason Karstens made it two nights in a row for a rookie Yankee starter bobbing and weaving through the Jay lineup without getting seriously burned.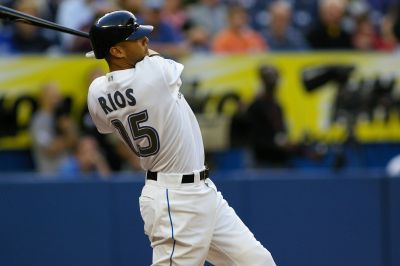 For the Jays
: Alex Rios made his first start in 10 days and showed himself healthy with a double and a single. Lyle Overbay banged out three hits. Russ Adams doubled, walked twice, and smoked the ball in his other plate appearance.
Defensive Play of the Game
: Johnny Damon robbed Russ Adams of a bases-clearing hit with a diving grab to end the 5th.
Elsewhere
: Detroitís lead in the Central is down to just half a game as the Tigers were tamed by the White Sox and Minnesota doubled Boston. The Dodgers half game in the NL West is now a deficit to rather than a lead over the Padres.
Today
: Roy Halladay defends the Blue Jays from the ignominy of being swept and watching the Yanks celebrate their latest purchase on the RC turf.