The Blue Jays handed out the Webster Awards on Saturday at the RC. Prior to the game, in an on-field ceremony, the award winners received a plaque to recognize their achievements. The Webster Awards are an MVP-type award for the minor leagues.
In addition to the Webster Awards the Jays first round pick, Deck McGuire, was in town to throw a bullpen session for the major league pitching coaches. He then received a commemerative plaque from Andrew Tinnish, the Blue Jays Director of Amateur Scouting.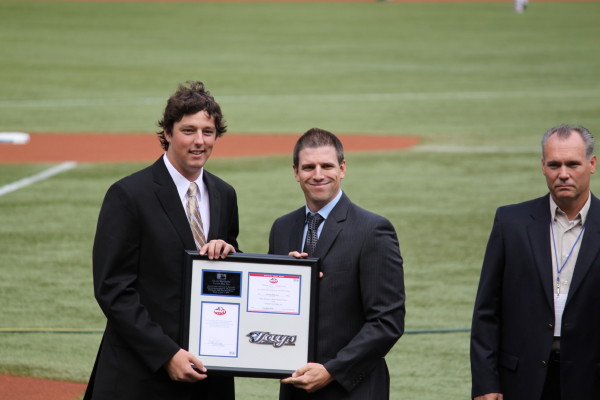 McGuire and Tinnish with Doug Davis
The GCL award went to Jake Marisnick.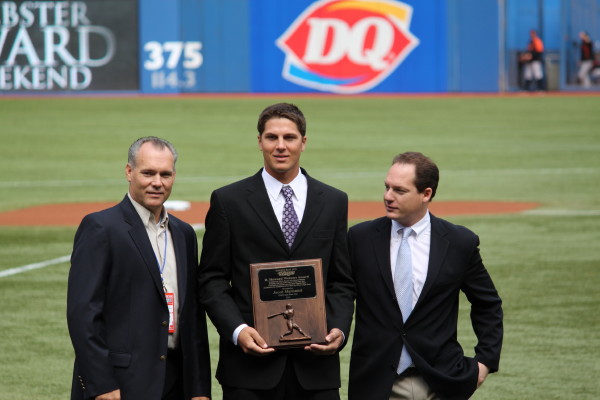 Doug Davis, Minor League Field Coordinator; Jake Marisnick; Charlie Wilson, Director, Minor League Operations
The NYPL award went to Carlos Perez, a three time winner.
Sean Ochinko was the winner in Lansing.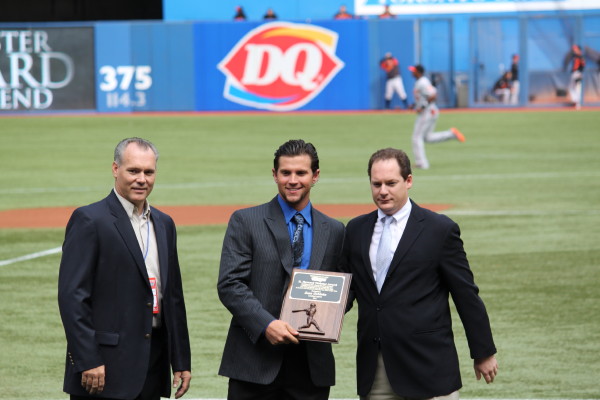 For the FSL slugger Mike McDade took home the trophy.
Eric Thames beat out Kyle Drabek for the Eastern League Award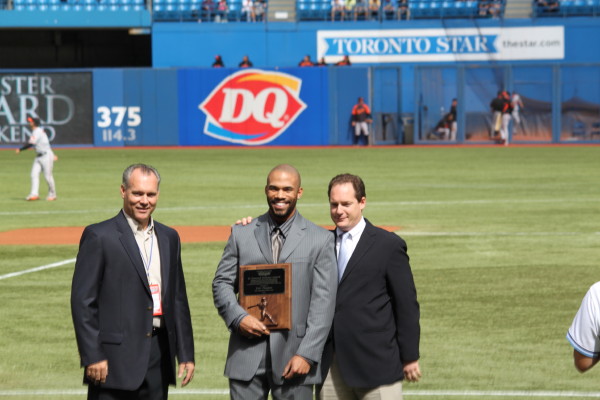 Finally, JP Arencibia was the obvious winner in the PCL.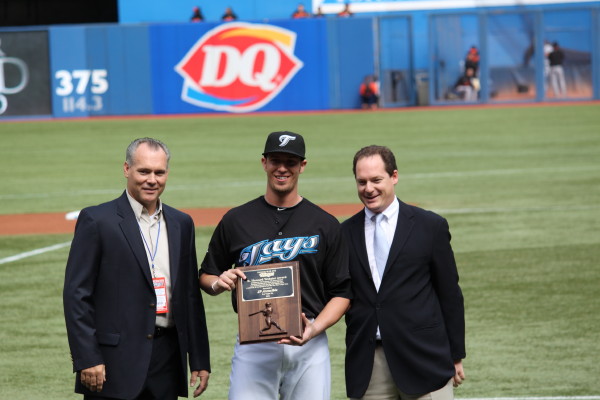 Here is a group shot of the winners.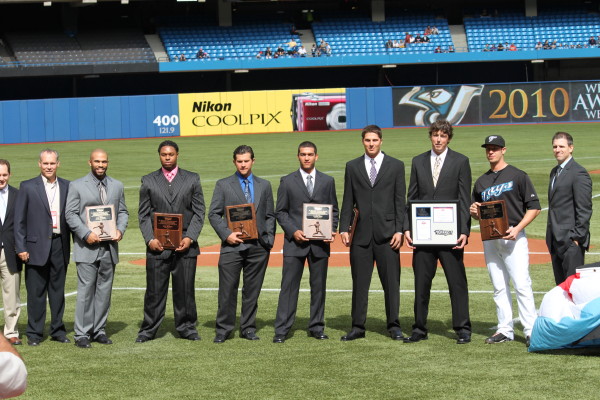 Wilson (cut off); Davis; Thames; McDade; Ochinko; Perez; Marisnick; McGuire; Arencibia; Tinnish