Today's POTD looks at the regular season finale between the Canadians and the Volcanoes in 2013.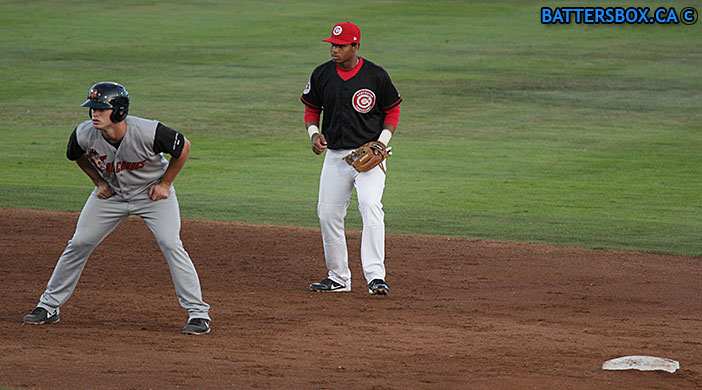 C's shortstop
Dawel Lugo
tries to hold the
Sam Eberle
close to second base in the fifth inning but Eberle would eventually score the game's first run.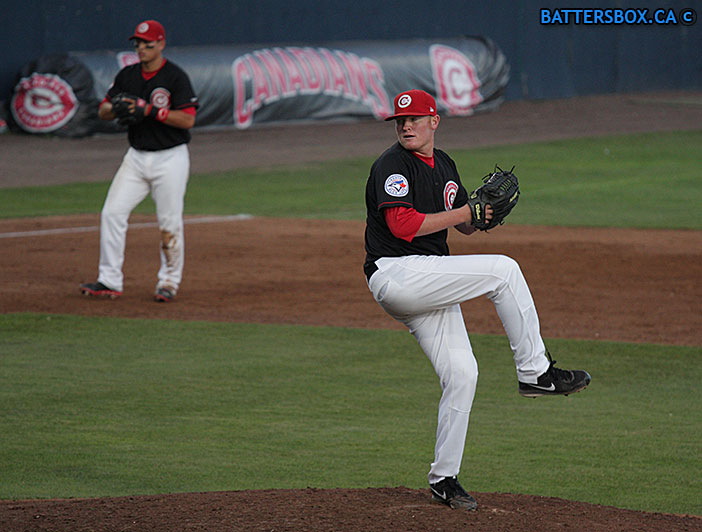 Starter
Kyle Anderson
gave up just one run over seven strong innings.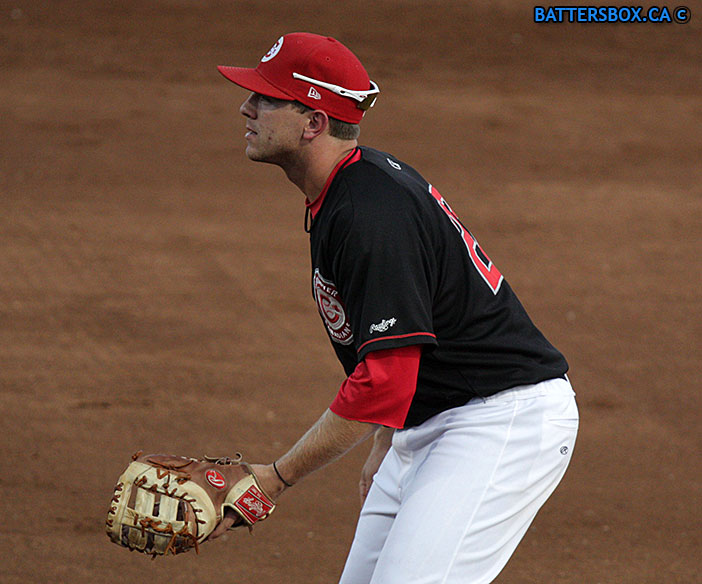 L.B. Dantzler
fields his position at first base.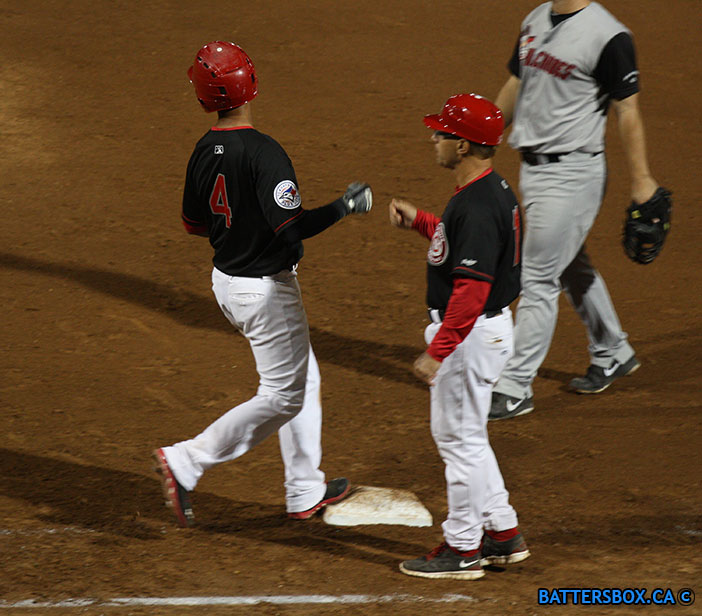 Andy Fermin
is about to bump fists with hitting coach
Dave Pano
after a lead-off walk in the 11th inning.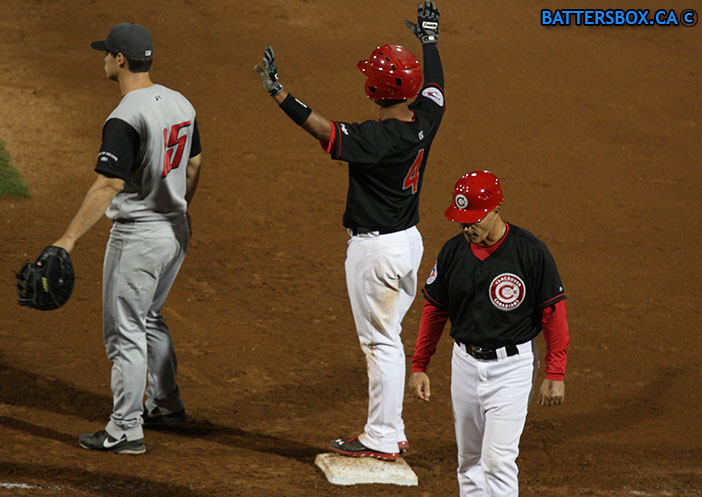 Fermin puts his hands up in the air, puts his hands UP in the air!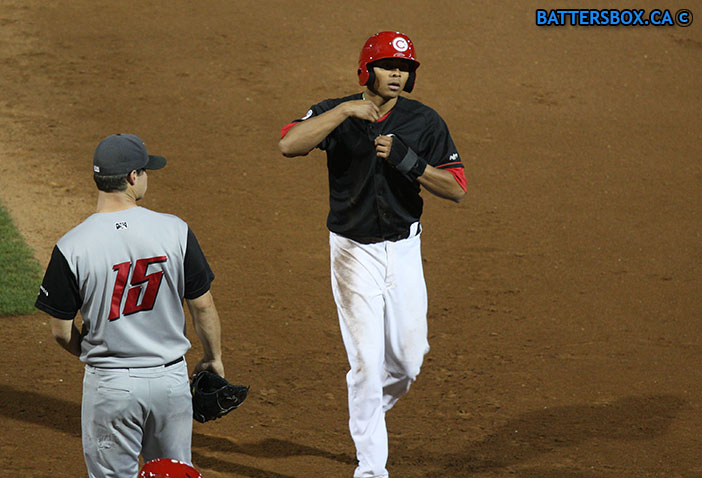 Daniel Arcila
comes in to pinch-run for Fermin.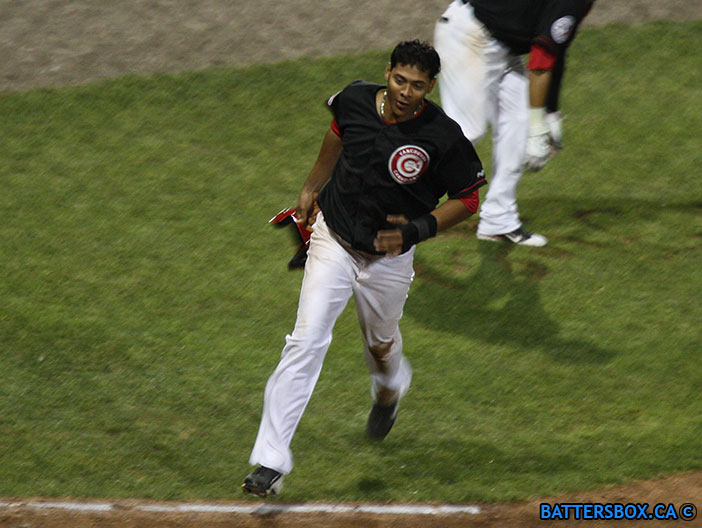 Arcila was bunted over to second by
Justin Atkinson
and heads for home.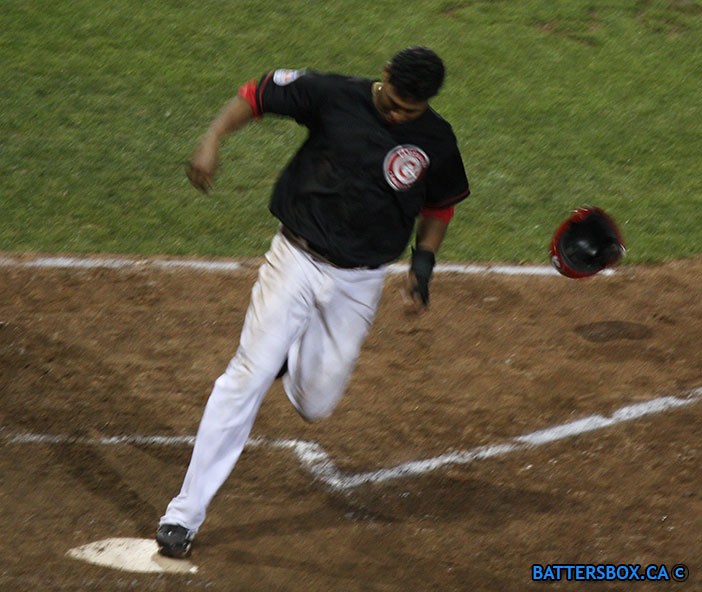 Arcila touches home plate with the winning run.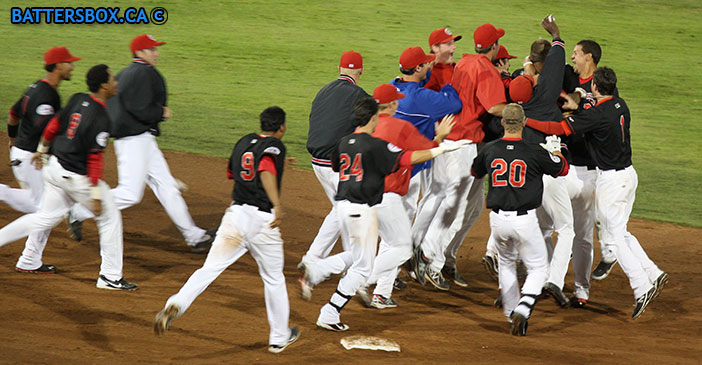 Mike Reeves
gets mobbed by his teammates after his single eluded a leaping left fielder to score Arcila.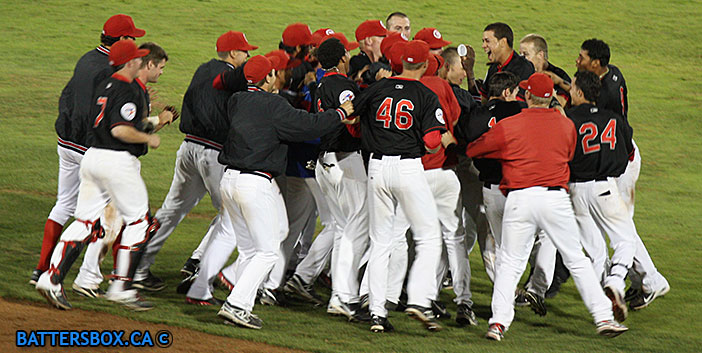 The winning pitcher was
Matt Dermody
, wearing #46. Vancouver wins 2-1.