This episode of 10 Photos looks at the only good thing that happened in Safeco Field Monday night.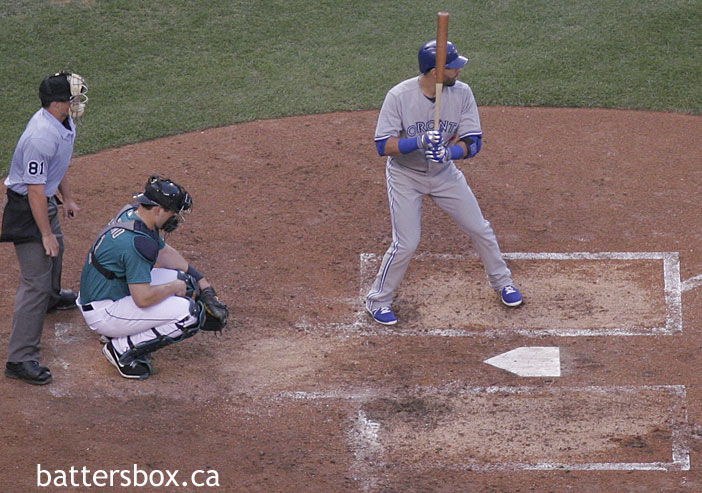 Jose Bautista
settles into the batter's box against King Felix, aka Mariners ace
Felix Hernandez
, with two outs in the top of the third inning. Behind the plate for Seattle is
Mike Zunino
.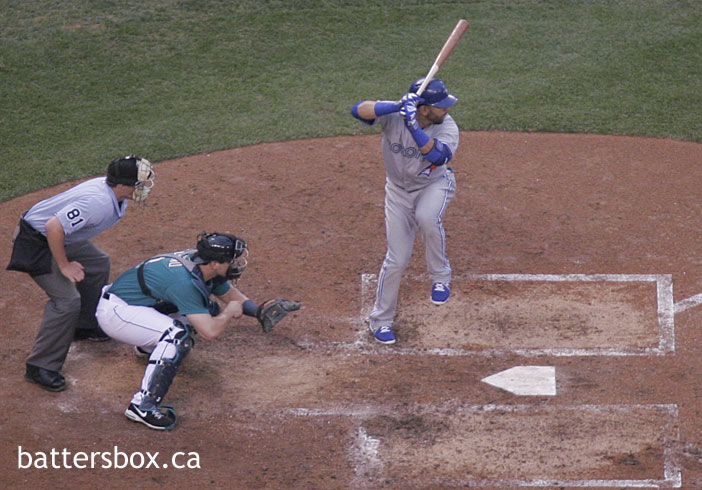 Bautista lifts his left leg to get ready for the 2-2 pitch.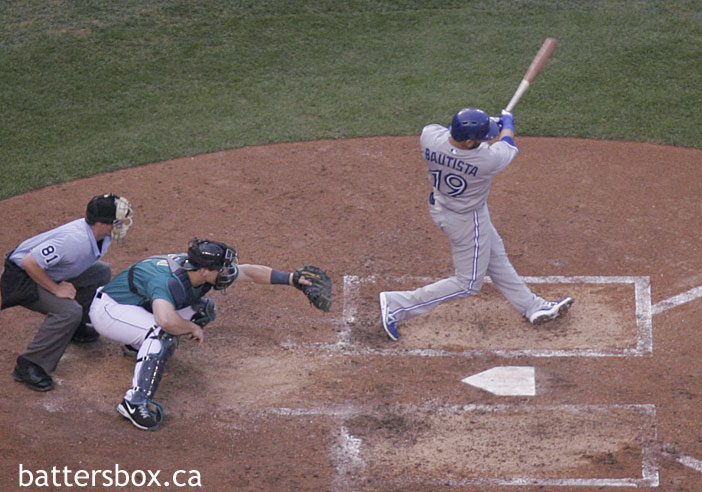 Bautista makes contact on a 90 mile per hour changeup in this six pitch at-bat.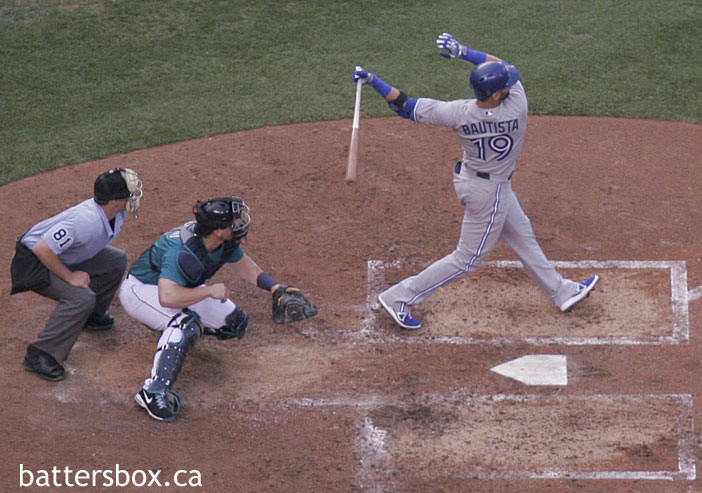 Bautista follows through.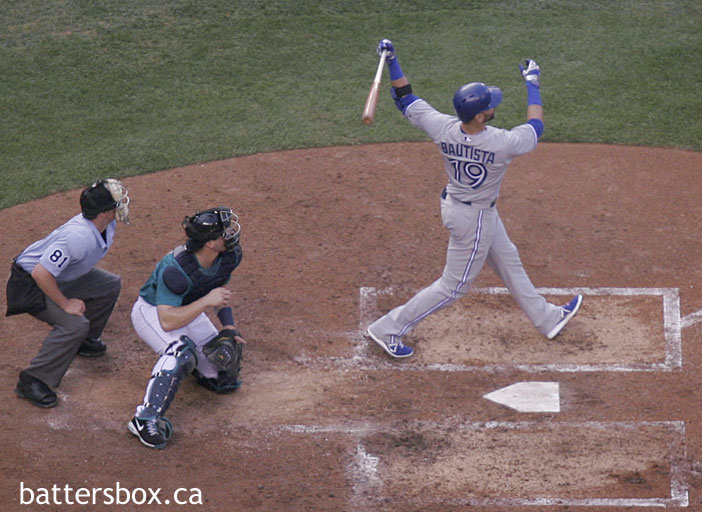 Bautista watches the ball sail towards the seats in left-center field.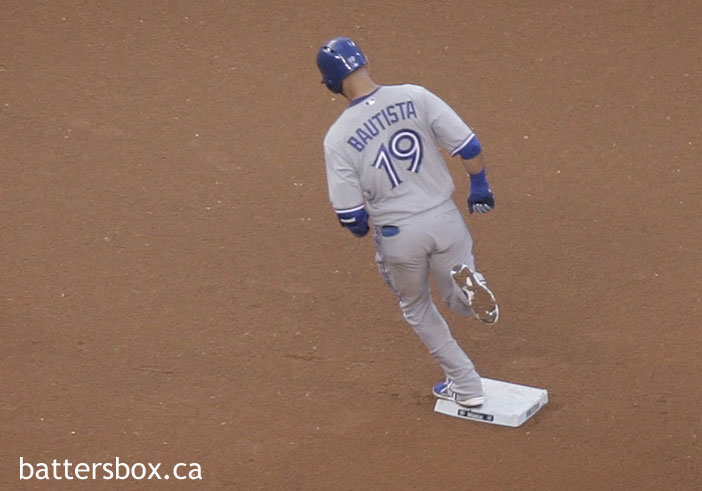 Bautista hits second base.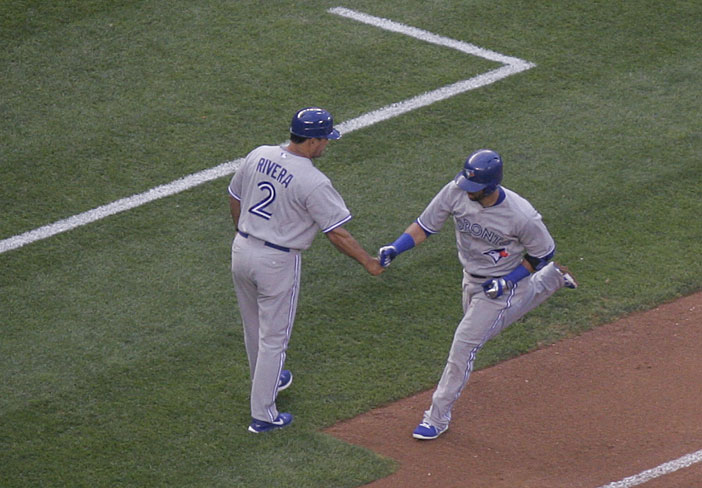 Bautista gets a fist bump from third base coach
Luis Rivera
.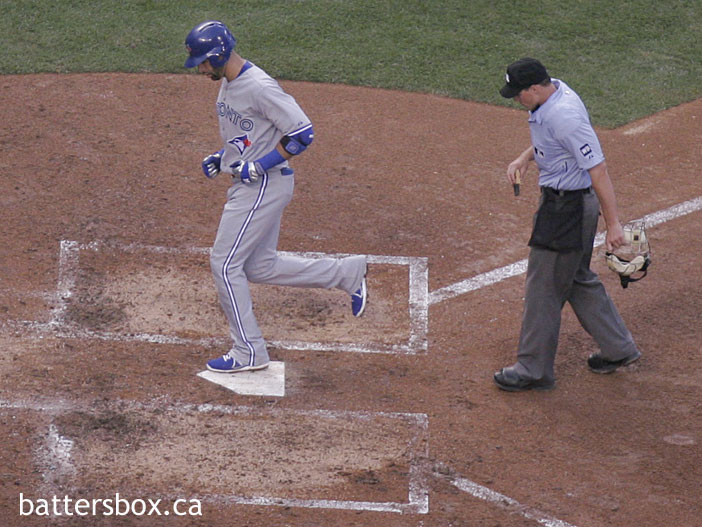 Bautista crosses home plate for his 23rd uninterrupted 360-foot jog of the season. Home plate umpire
Quinn Wolcott
makes sure Bautista steps on the pentagon.
Bautista gets mobbed by his teammates in the dugout.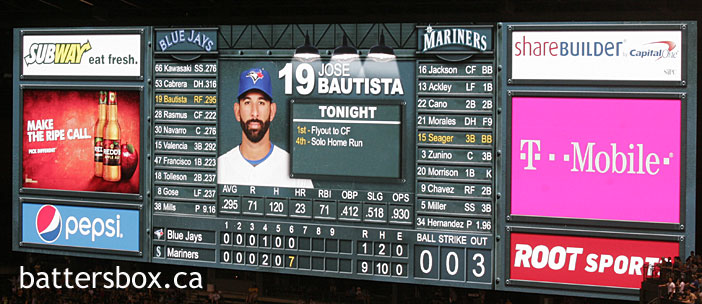 Bautista is shown on the Safeco Field scoreboard. He never did come to the plate again as
Nolan Reimold
pinch-hit for him in the top of the seventh with the game well out of hand.