New York is waiting for you and me, baby
Waiting to swallow us down
New York, we're coming to see what you're made of
Are you as great as you sound

Something wicked this way comes.
It seems so long ago, but after splitting four games with the Jays and losing two of three to the Orioles in mid-April, the Yankees had a modest 5-5 record. But they won 10 of their next 11 to finish April with a nifty 15-6 mark. They cooled off a little in May, going just 19-9 and actually lost another series when the White Sox took two of three from them in the Bronx. But they still went into June with a 34-15 record - and it was at that point when they got
really
hot. They're 13-1 this month. They started the month finishing off a three game sweep of the Angels, which they followed by taking three more from Detroit. They just swept three from Tampa Bay, right after taking three from the Cubs. In between, they somehow lost once to Minnesota.
So what the hell is going on?
Well, they do score more runs than anyone else. They're the only team in the majors scoring more than 5 runs per game. A couple of weird things have happened. They picked up catcher Jose Trevino from Texas, where he'd hit .245/.270/.364 in parts of four seasons. Since donning the pinstripes, he's hit .291/.336/.478 and perhaps you wonder why this is happening? Let me explain: it's because a deal was made with the devil. There's no other explanation that fits the facts of the case. And don't even mention Matt Carpenter, these guys have no shame whatsoever. We all know what's going on. A bargain with Old Nick, I tell you. Dr Faustus himself was more subtle about it.

And yet... so much else has happened that really shouldn't be helping them very much. Anthony Rizzo, for example. He's hitting .223, and it's only the fact that he's been able to dump 12 balls over the short porch in right field that allows him to pretend he's still useful. Joey Gallo is hitting .184 with 8 HR and 15 RBI in 51 games, which has to be somewhat less than the team was counting on. Aaron Hicks is hitting .224, Josh Donaldson is hitting .232 and neither is showing much in the way of power - at this rate they might end up with 20 homers between them. Gleyber Torres is doing much better now that he's back at second base, so that's a positive. And Giancarlo Stanton has made it onto the field for 50 of their 60 games so far, and done a quite passable simulation of the Stanton of past seasons. But all told, it hardly seems to account for what's going on. And, truth be told, it doesn't.
Because it's mostly been Aaron Judge, the pending free agent. Look upon his works and despair. I know I did. The Yankees took the precaution of offering Judge a contract as he headed into the season. That was prudent of them, but it did not suffice. Judge clearly thought it all over and said to himself "I wonder what they'll offer if I hit 60 homers and win the MVP? Why don't we find out."
I guess we're going to find out.
As if that wasn't irritating enough, the Yankees also give up fewer runs than anyone else. They're the only team in the majors allowing fewer than 3 runs per game. Gerrit Cole, who makes more money all by himself than the rest of the
staff
(they've got a
lot
of cash on the Injured List) has actually been the weak link of their starting five. Yeah, he's a real drag, with his 6-1, 3.33 record. I guess that's okay for your fifth-best starter. Meanwhile Cortes, Montgomery, and Taillon are pitching the best baseball of their lives and Luis Severino appears to have shaken off three years of rust and picked up right where he left off back in 2018 and having done my best to wipe all traces of 2018 from my mental hard drive... I can say no more.
The starters need to be that good, however, because the bullpen is a little shallow. They lost three relievers - Chapman, Green, Loaisiga - in one week in late May. The three top guys remaining - Holmes, King, Peralta - have been either really good (King and Peralta) or insanely great (Holmes.) But the depth guys behind them - Castro, Schmidt, Luetge, Marinaccio - are fairly ordinary. A weakness, to be exploited!

On the extremely remote chance that any of those guys will be needed while the game is still on the line.
Yeah, this weekend could be tricky.

But you know what they say. Got to play 'em. Might as well win 'em.
Matchups!
Fri 17 June - Montgomery (2-1, 2.70) vs Stripling (3-1, 3.14)
Sat 18 June - Taillon (7-1, 2.93) vs Manoah (8-1, 1.67)
Sun 19 June - Severino (4-1, 2.80) vs Kikuchi (2-3, 4.80)
Should we be afraid? No! Absolutely not! And here is why.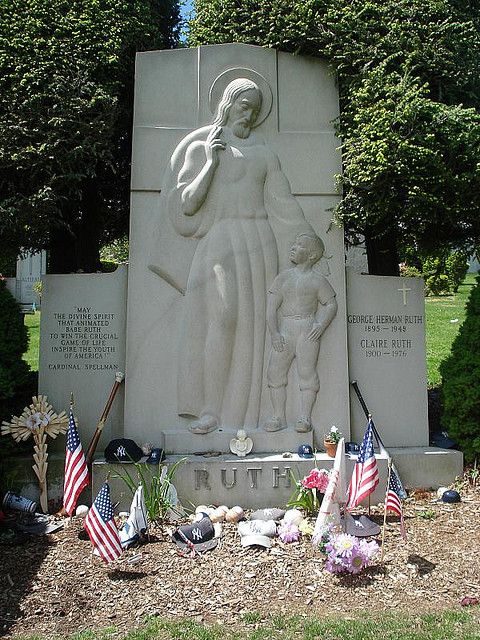 He can't hurt you anymore.