The wrist surgery for Vernon Wells went "well" (get it?) according to bluejays.com's Jordan Bastian. The 30 year-old center fielder is expected to be ready for the start of spring training next year.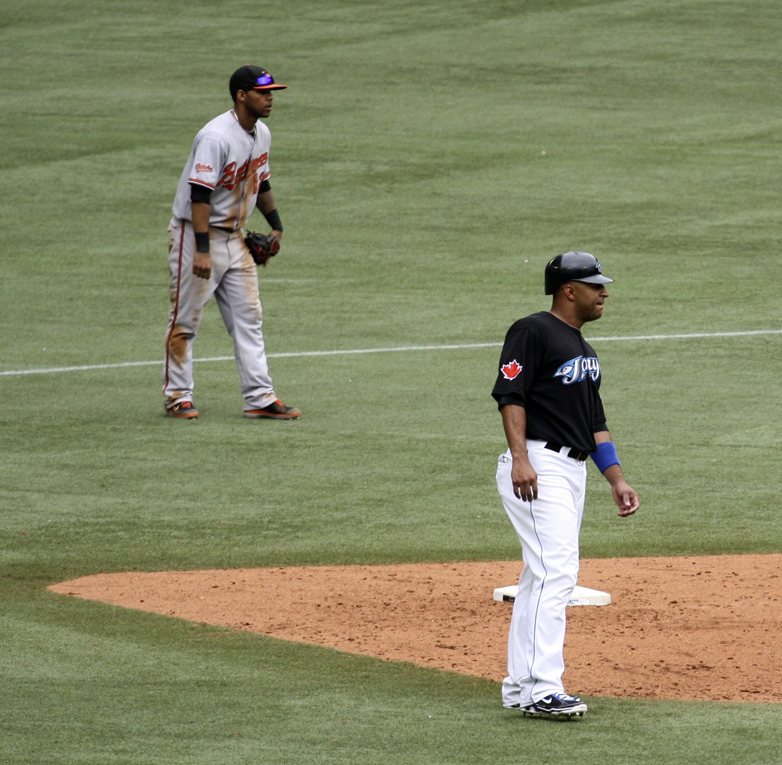 Vernon Wells leads off from second base during a game against Baltimore August 9th. Wells chased reliever Matt Albers from the game with an RBI single in the seventh to score Adam Lind in a 7-3 Jays victory. Orioles second baseman Robert Andino is in the background.
---
The Blue Jays are hoping Wells' bat, along with his left wrist, will be well again for 2010 after a horrid 2009 campaign in which he hit just .260/.311/.400 with 37 doubles, 3 triples, 15 homers and 66 runs batted in. He did steal 17 bases in 21 tries but he was still a ways off from his career batting line of .280/.329/.470.
Wells is the second Jay to undergo surgery for a wonky wrist. Third baseman Edwin Encarnacion had surgery on his left wrist last month and he is also expected to be ready to report to Dunedin for spring training in 2010. The 26 year-old hit .240/.306/.442 with five doubles, one triple, eight homers and 23 RBI with Toronto after arriving from Cincinnati in the Scott Rolen deal at the July 31st trade deadline.
---
In other Jays related news....
---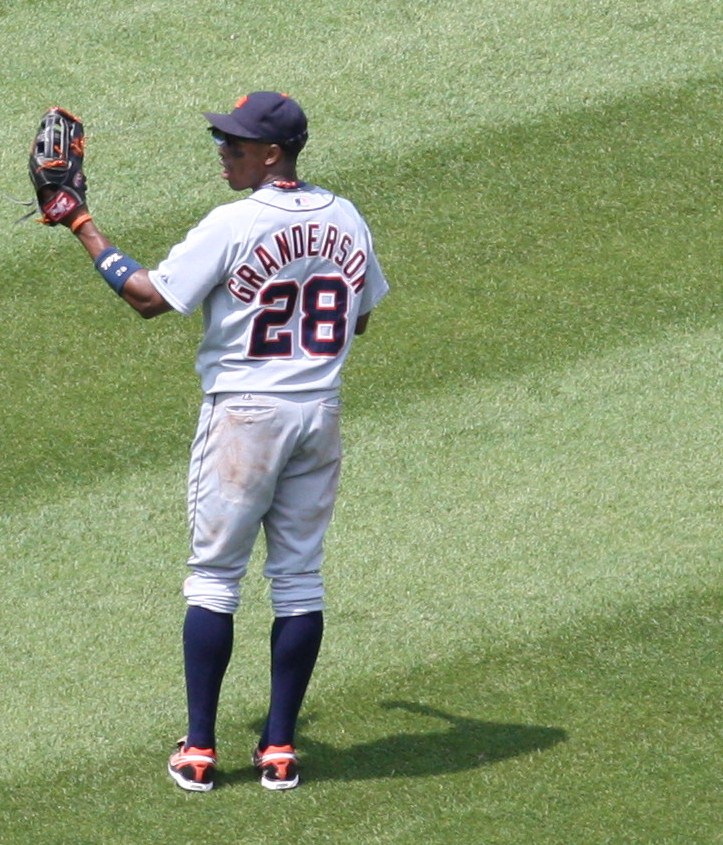 In other MLB happenings.....