Eric Thames has been hitting well recently after a slow start. Thames has played well when he has been healthy for the Jays, the key is staying healthy.
The picture of Thames is from a workout in Dunedin. The AA team were practicing rundowns and Thames was a runner. I didn't see him with the shades in game play later.
For older readers Thames has the CHIPS look going with the shades and helmet.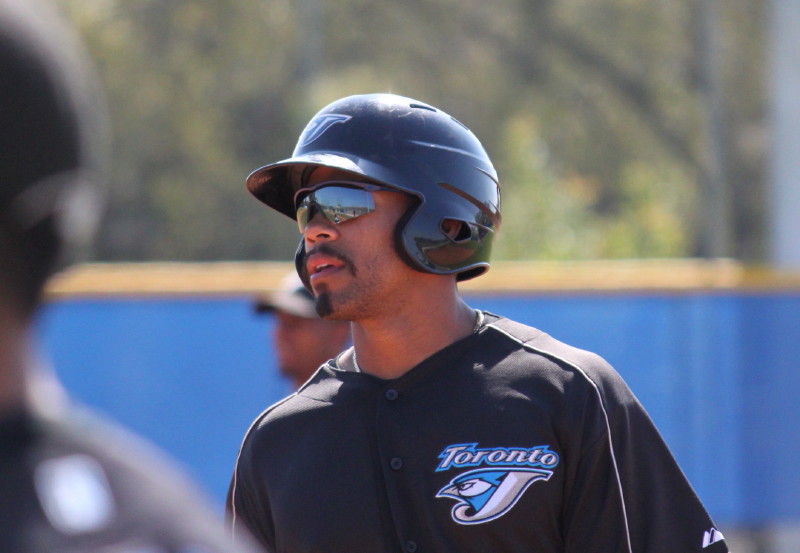 We also have video of Thames hitting and driving in a run from a spring training game in Dunedin. The video is here.