When I was in Lansing last week I managed to take a video of both Michael Crouse and Jake Marisnick stealing second base. The video is at the link at the bottom of the page, get your stopwatches out. I haven't timed them, low four seconds is good.
Here is a frame from the video showing Michael Crouse stealing:
And here is Jake Marisnick: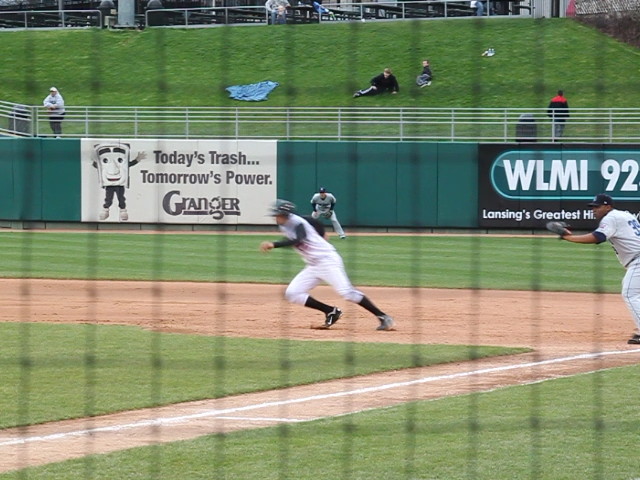 And the video is at this link for Vimeo. You can click through the videos to see various Blue Jay prospects such as Deck McGuire; Asher Wojciechowski; Aaron Sanchez; and Noah Syndergaard.